Is A Concussion A Traumatic Brain Injury?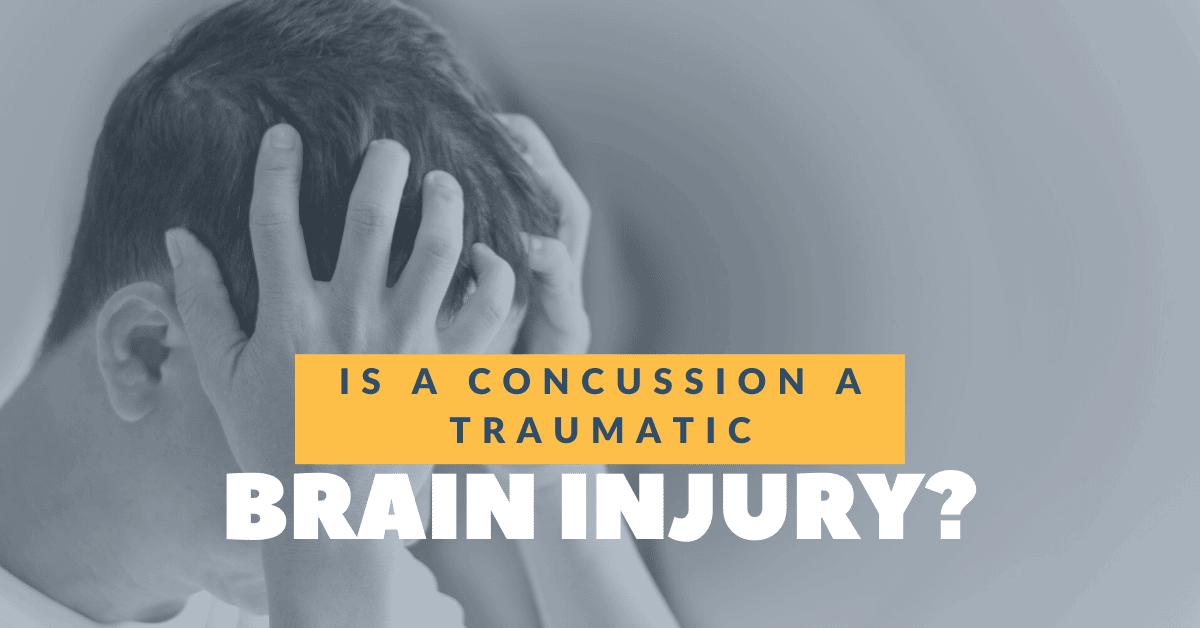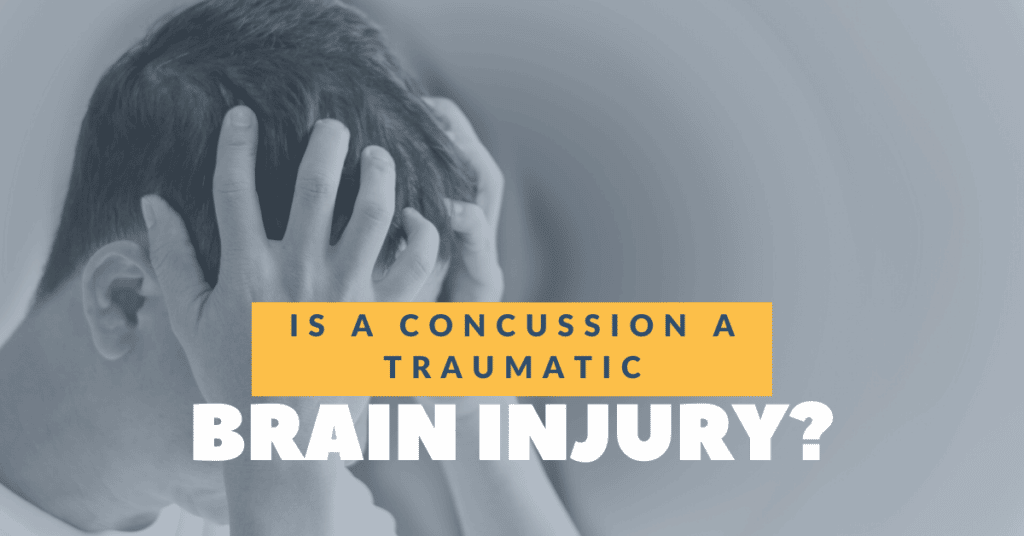 A concussion is a traumatic brain injury. Concussions are frequently suffered by people who have been involved in a car crash.
Whether it is called a concussion or a traumatic brain injury or post-concussion syndrome or diffuse axonal injury, a temporary loss of consciousness can be a very serious and potentially even fatal injury. If you or a loved one has been in a car crash and you have suffered a concussion or TBI, it is crucial that you immediately seek medical attention, report all of your symptoms and begin treatment with a specialist as soon as possible if treatment is recommended.
Tragically, concussions are also frequently missed by emergency rooms and by family doctors. Hospital emergency rooms fail to properly diagnose and treat concussions and TBIs between 55-80% of the time.
Why is a concussion a traumatic brain injury?
A concussion is a traumatic brain injury because it is an injury to the brain caused by the trauma of an external force such as a car crash.
What causes a concussion?
A concussion can be caused by a car crash. It is not necessary to physically strike your head to suffer this type of closed head injury. It can be caused due to the violent deceleration and acceleration of the head generated by forces from an auto accident.
What is so serious about a this type of cerebral injury?
The reason that a concussion and/or a traumatic brain injury needs to be taken so seriously is that without a proper diagnosis and treatment, this type of closed head injury can result in long-term or even permanent cerebral damage, depression, and cognitive dysfunction. Although rare, a concussion can also cause coma and even death.
Symptoms of a concussion or traumatic brain injury
If you or a loved one was involved in a car crash and you are experiencing any or more than one of the following symptoms, seek immediate medical attention for a concussion or traumatic brain injury: (1) loss of consciousness; (2) loss of memory, especially short-term memory loss or difficulty with concentration and attention; (3) headaches; (4) slurred speech; (5) vomiting; and (6) seizures.
It is important to remember that these are some of the symptoms that doctors and healthcare providers watch for because they may be indicative of someone having suffered a concussion or traumatic brain injury.
The fact that an auto accident victim does not exhibit all of these symptoms does not mean that he or she has not suffered a concussion or TBI.
Other symptoms include: (1) antero- and retrograde amnesia; (2) drowsiness or inability to wake up; (3) decreased coordination; (4) disorientation; (5) confusion; (6) appeared dazed; (7) slow to answer questions; (8) dizziness; (9) depression; and (10) unusual behavior.
Did You Suffer A Temporary Loss of Consciousness or TBI in a Car Crash? Our Michigan Attorneys Can Help
If you suffered a concussion or traumatic brain injury after been involved in a car crash and you have questions about your legal rights to recover pain and suffering compensation and economic damages from the at-fault driver and No-Fault benefits from your insurance company, you can speak to an experienced Michigan brain injury attorney for a free consultation by calling at (248) 353-7575. You can also get help from our attorneys by visiting our contact page or using the chat feature on our website.
For more than 50 years, our lawyers have been helping people like you who have suffered a TBI in an automobile crash. We understand the physical, emotional and psychological hardships you are experiencing from your accident. We can help.
Michigan Auto Law attorney Steven Gursten has an extensive record of success in recovering the highest recorded jury verdicts and settlements for Michigan closed head injury and TBI cases over multiple years, according to year-end compilations of closed head injury settlements and trial verdicts by Michigan Lawyers Weekly. These include a $5.65 million verdict on a $1 million dollar settlement offer, a $4.2 million verdict on a $100,000 settlement offer and a $2.5 million trial verdict on a $250,000 settlement offer.
Steve is also past-President of the American Association for Justice's Traumatic Brain Injury Group and an in-demand speaker at legal lectures and seminars across the country where he teaches personal injury attorneys how to successfully litigate closed head injury cases.
The attorneys at Michigan Auto Law consistently win record-breaking verdicts and settlements in the state on behalf of crash victims who are TBI survivors like you. Significantly, our attorneys at Michigan Auto Law have also now recovered over 25 separate trial verdicts or judgments of a million dollars or more on insurance company settlement offers of only $0 to $30,000. This trial record allows our attorneys to settle cases faster and for significantly more money than other personal injury lawyers and law firms who do not have this proven record of success protecting accident victims with suffering from a mTBI.
Even more important than our record settlements in the state is how our attorneys treat the people we help. To see what our own clients have to say about the caring, compassion, and communication they received from us, you can read in their own words about their experience here on our testimonials page from the crash victims we have helped. You can also read about our 100% client satisfaction guarantee.