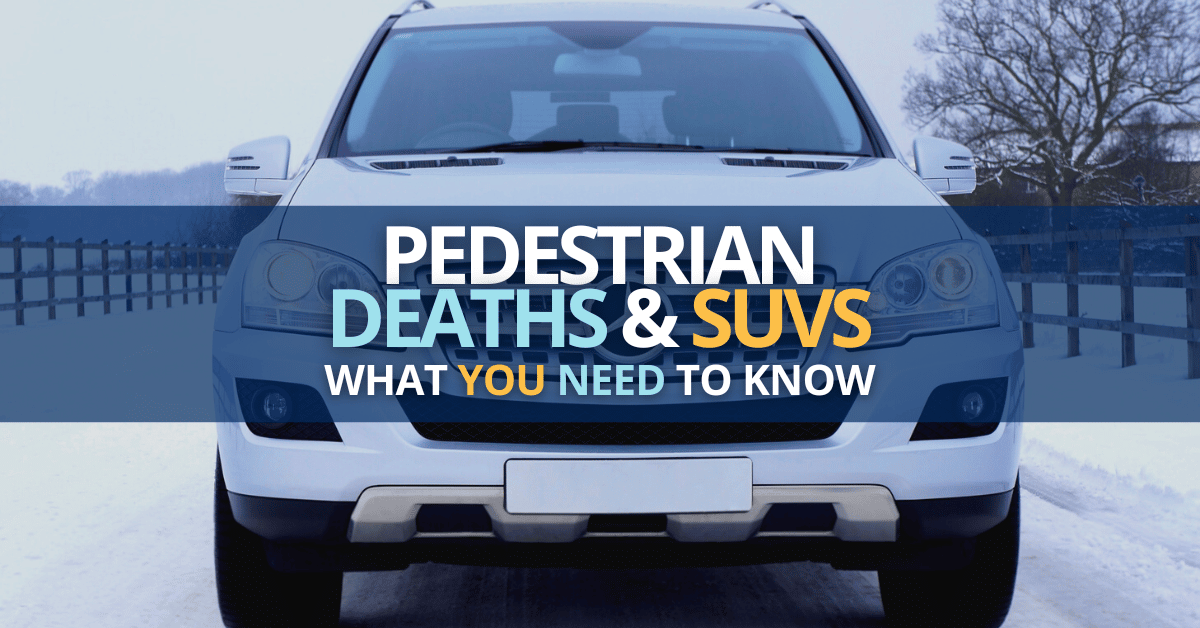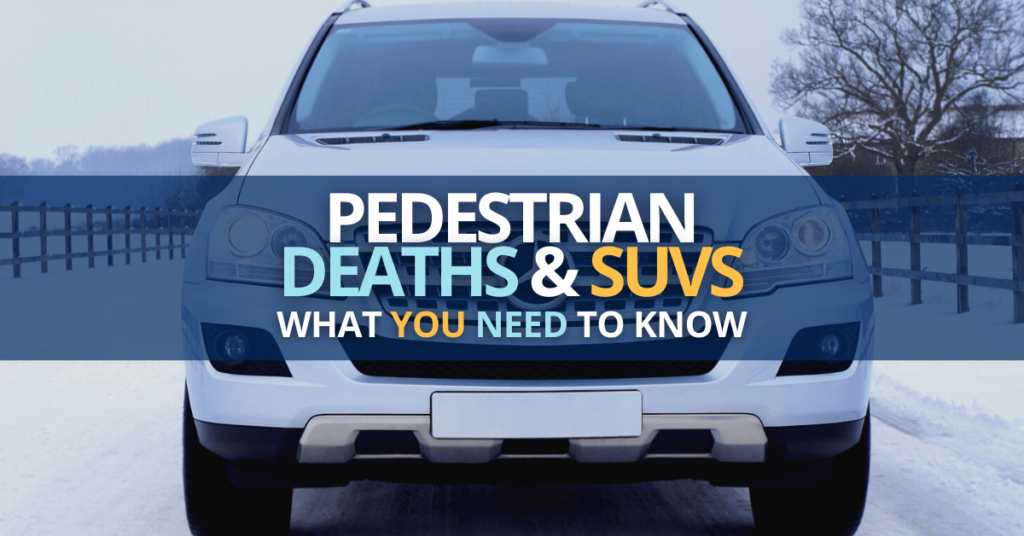 Pedestrian deaths are more likely to result from people being struck by SUVs than cars. In fact, pedestrians are 2 to 3 times more likely to suffer fatal injuries in accidents involving SUVs. Children are 8 times more likely to die from being hit by an SUV than by a car.
The tragic connection between fatal pedestrian accidents involving SUVs reveals a little known but deadly public safety risk. This also comes at a time when fatal pedestrian accidents in Michigan and in the U.S. are at the highest they have been in 10 years.
Pedestrian accident statistics in Michigan show that the number of people killed resulting from car accidents in Michigan in 2021 were 37.5% percent higher than 10 years prior in 2012.
Similarly, in the U.S. in 2020, the number of pedestrians who lost their lives by being struck by a car was 46% higher than the number of pedestrians who lost their lives in 2011.
SUVs are more likely to cause pedestrian deaths and severe personal injuries than passenger cars
SUVs, along with pickup trucks and passenger vans, "are 2-3 times more likely" than cars to cause pedestrian deaths in a crash. Additionally, SUVs have been found "to cause significantly more severe pedestrian injuries than cars" at intermediate pre-impacts speeds of approximately 19 mph or more.
SUV involvement in fatal pedestrian accidents increased
The involvement of SUVs in crashes that result in pedestrian deaths is also increasing faster than fatalities involving cars, vans, pickups and medium/heavy trucks. Research shows that the "rise in the number of SUVs involved in fatal single-vehicle pedestrian crashes was larger than the increases for other vehicle types."
Significantly, research has also "found that SUVs and other light trucks and vans were associated with increased risks of severely injuring or killing pedestrians in an impact when compared with cars."
Risk of child pedestrian deaths involving SUVs
Research shows that "children are eight times more likely to die when struck by a SUV compared to those struck by a passenger car."
Fatal pedestrian accidents involving SUVs at intersections
When pedestrian deaths at an intersection involve left-turning vehicles, it is nearly twice or 93.6% more likely that the vehicle is an SUV rather than a car.
When a pedestrian who is crossing the street is killed by a right-turning vehicle, the number drops to 63.4%, which reflects that right turns are generally safer than left turns. This number is still higher with SUVs than with passenger cars.
Generally, SUVs are 23% more likely than cars to hit pedestrians when turning left at an intersection.
SUVs and fatal pedestrian accidents involving people walking or running along the road
When a pedestrian is killed while walking or running along the road, the odds are 25% greater that the vehicle that caused the fatal accident was an SUV rather than a car. However, for overall crashes involving pedestrians walking or running, SUVs are 61 percent more likely than cars to be involved.
Have you been injured in a pedestrian accident? Michigan Auto Law can help
If you have questions about the involvement of SUVs in accidents resulting in pedestrian deaths in Michigan, you can call us toll free anytime 24/7 at (248) 353-7575 for a free consultation with one of our experienced pedestrian accident attorneys. We will answer your questions about your legal rights to pain and suffering compensation, economic damages, auto No-Fault insurance PIP benefits, and settlements in cases like yours. There is absolutely no cost or obligation. You can also get help from an experienced injury attorney by visiting our contact page or chat feature on our website.
(Source: IIHS Research Paper, Pedestrian injuries from cars and SUVs: updated crash outcomes from the Vulnerable Road User Injury Prevention Alliance (VIPA), May 2020; Journal of Safety Research, An examination of the increases in pedestrian motor vehicle crash fatalities during 2009-16, September 2018; Journal of Safety Research, Effects of large vehicles on pedestrian and pedalcyclist injury severity, September 2022; Journal of Safety Research, Relationship of pedestrian crash types and passenger vehicle types, July 2022)