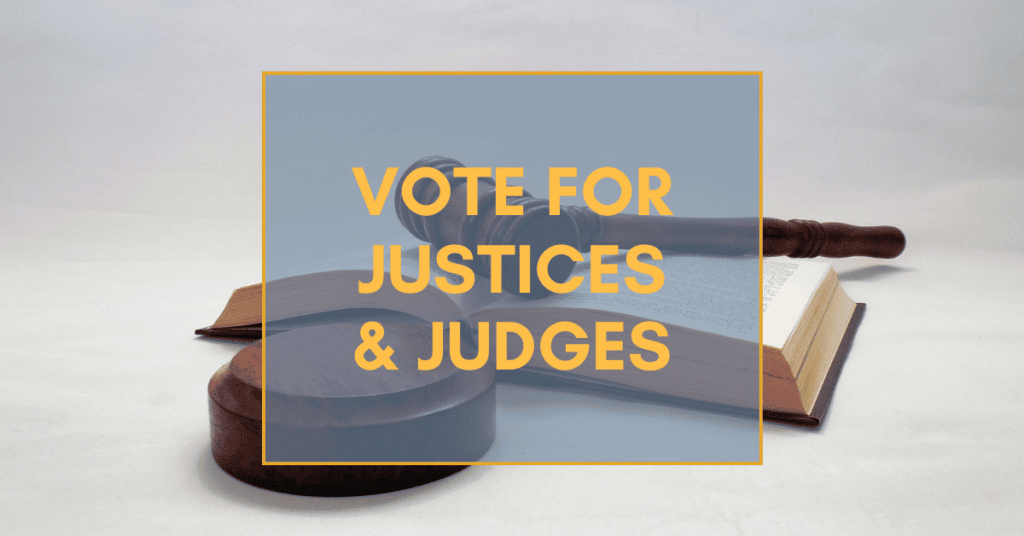 This is the time of year when dozens of our clients, family and friends ask for our help and guidance on what Michigan judicial candidates they should be voting for on the November election ballot. It makes sense – people want to make the best choice and unless you are a lawyer and already familiar with these candidates on the 2020 election ballot, you're left with a bunch of unfamiliar names that you know nothing about running for the Supreme Court, the Court of Appeals and the Circuit Court seats and District Courts throughout the state.
What I have listed below are the judges and Michigan judicial candidates who have been endorsed by the Michigan Association for Justice for the 2020 election. The Michigan Association for Justice is the state's leading association of consumer protection, civil rights and personal injury lawyers.
The MAJ carefully interviews these candidates and has a committee of lawyers and judges who then assemble this list of the judges and judicial candidates who are on the November ballot who they find the most qualified. Disclosure: I am a member of the MAJ and I have served on its auto No-Fault committee for the past decade. My law partner Bobby Raitt is an MAJ past-president and we have several lawyers who currently serve on the executive board of the association. It is an organization that I proudly support. In a world where it seems too many judges care only about protecting insurance companies and big corporations and taking rights away from people instead of protecting people, these are the judges and Michigan judicial candidates in the 2020 election that the MAJ endorses as most qualified to "promote a fair and effective justice system" and for "protecting families and consumers."
Families and consumers need these protections from the judicial branch more than ever these days!
Michigan Judicial Candidates For 2020 Election Endorsed By Michigan Association For Justice (MAJ)
MICHIGAN SUPREME COURT JUDICIAL CANDIDATES FOR 2020 ELECTION
Bridget Mary McCormack
Elizabeth Welch
MICHIGAN COURT OF APPEALS – FOURTH DISTRICT
CIRCUIT COURT
3rd (Wayne Co) – Chandra Baker
3rd (Wayne Co) – Nicholas Hathaway
6th (Oakland Co) – Clarence Dass
6th (Oakland Co) – Kameshia Gant
7th (Genesee Co) – Chris Christensen
22nd (Washtenaw Co) – Nicholas Roumel
22nd (Washtenaw Co) – Tracy Van den Bergh
30th (Ingham Co) – Carol Koenig
DISTRICT COURT
14-B (Ypsilanti Twp) – Erane Washington
32-A (Harper Woods) – Daniel Palmer
39th (Fraser & Roseville) – Alyia Hakim
43rd (Madison Heights) – Brian Hartwell
45th (Oak Park) – Jamie Horowitz
64-B (Greenville) – Keeley Blanchard
67-5 (Flint) – Tabitha Marsh
I hope this blog helps you make the best choice voting for the judges and Michigan judicial candidates this November 2020 election or on absentee ballots that are needed to maintain a fair and well-functioning justice system.
Remember to finish your ballot. Unfortunately, voting straight party ticket – either Democrat or Republican – DOES NOT include a vote for the candidates for judges because they are considered non-partisan. You will have to complete your ballot and also vote for the Supreme Court and the Circuit and District Court candidates as well.
Remember your vote matters.
Paid for with regulated funds by the Gursten, Koltonow, Gursten & Raitt, P.C., Committee, 30101 Northwestern Highway, Farmington Hills, Michigan 48334. Not authorized by any candidate.