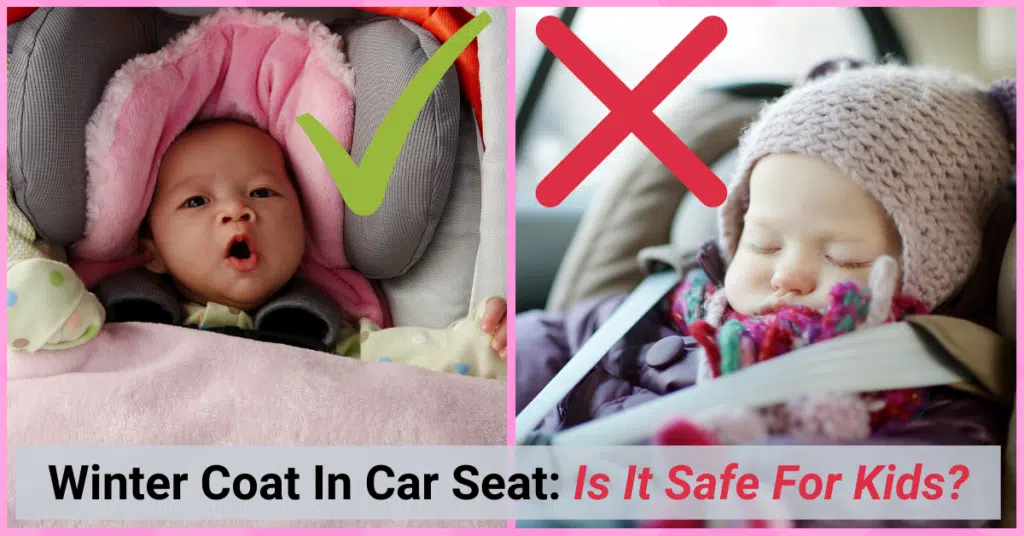 Child safety experts say the combination of winter coats and car seats is dangerous for children
Every Michigan parent with young children has the same questions about winter coats and car seats when the cold weather comes:
"Should kids wear coats in their car seats?"
"OK . . . but I live in Michigan, and it is really cold out there and the kids are really cold. My toddler has a runny nose. It's below zero outside. What about when it's really cold out?"
As a parent, I understand these concerns. As parents, we have the best of intentions in wanting to bundle up our children in thick winter jackets when they're going into the car to get to school or music lessons or sports practice. Having them remove their winter coats when getting into a car makes us feel like we're being irresponsible by exposing our kids to the cold.
But this is one instance where our parental instincts are wrong.
As a car accident lawyer with more than 25 years of experience helping kids and families who have been seriously injured in crashes, I've unfortunately had the experience of helping people with injured young children and talking with and deposing experts in this area.
The unequivocal expert advice for parents is that they must remove their children's winter jackets before securing them in their car seats.
When our kids are safely and soundly secured in a car seat, we can then drape their winter jackets or warm blankets over them to keep them warm. That's the safer way to protect our children.
Experts weigh in on dangers of winter coats and car seats
When it comes to winter coats and car seats, child safety experts agree that it's not safe for kids to wear their heavy jackets while secured in their car seats.
In his excellent report for Today on this issue, reporter Jeff Rossen stated:
By "putting your kids in car seats while wearing their winter jackets . . . you think you're strapping them in and keeping them safe, but you're really setting them up for possible danger."
To illustrate what parents should keep in mind when safely securing children into their car seats after having temporarily removed their "puffy winter jackets," researcher Miriam Manary who heads up the University of Michigan's crash test lab told Rossen:
"We want to see a nice tight fit of the [car seat] harness to the child's body. You should not be able to pinch any webbing up at the shoulder. The harness should be at armpit level."
Kids and Cars.org Vice President Sue Auriemma assured Rossen that this doesn't mean that children must be exposed to the cold in order to stay safe.
"Instead of putting the coat on him, you can put the coat over him to keep him warm … [o]r you can use a blanket."
Consumer Reports on car seat safety
Significantly, Consumer Reports fully supports the idea that winter jackets should be removed before securing children in their car seats:
"As a general rule, winter coats should not be worn underneath a car seat harness because that can leave the harness too loose to be effective in a crash." (Consumer Reports, "The Dangers of Winter Coats and Car Seats")
What is so dangerous about the combination of winter coats and car seats?
Winter coats and car seats are a dangerous combination because heavy jackets prevent children from being properly and safely secured because the jacket gives the false impression that a child is actually secured.
SafeRide4Kids explains this point well in its "Winter Coats and Car Seats" article:
"During a crash all the material of a bulky winter coat or those comfy thick sleeping bag like aftermarket products or other bundling products will compress making the harness straps too loose on the child. When the harness straps are not snug on the child, they don't do their job of helping the child come to a gentle stop during a crash. It's possible the straps could even be so loose the child slip through the straps and come out of the child restraint."
Is it illegal for a child to wear a coat in a car seat?
No. There is no Michigan law making it illegal for a parent to allow his or her child to wear a winter coat in his or her car seat. However, the lack of a specific law on this issue does not change the fact that child safety experts advise parents to remove winter jackets before securing children in their car seats.