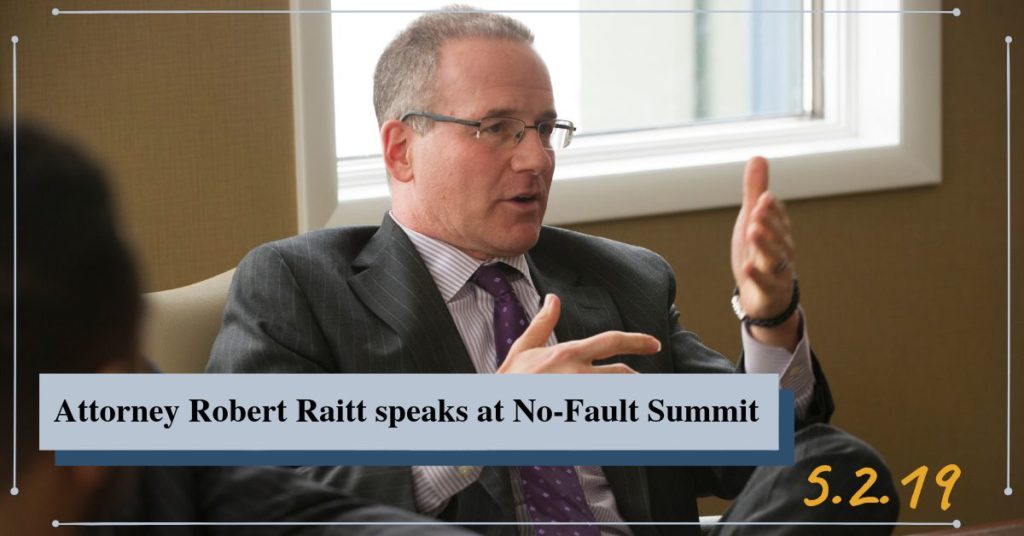 Michigan Auto Law attorney Robert Raitt will both moderate and speak at the 6th Annual No-Fault Summit in Plymouth, Michigan, on May 2, 2019.
The No-Fault Summit is sponsored by the Institute for Continuing Legal Education (ICLE) and co-sponsored by the State Bar of Michigan's Negligence Law Section.
In his presentation, "Proving Traumatic Brain Injury," Bobby will share the following tips and strategies to help lawyers who are representing car accident victims who have suffered traumatic brain injuries:
Identifying and gathering information about the critical "day of crash facts"
Addressing and focusing on critical issues in the initial client meeting with TBI survivors
Ensuring that crash victims who have suffered brain injuries get proper, early medical care
Deciding whether a victim would benefit from neuropsychological testing
Leveraging a neuropsychologist's findings, results and recommendations to help convince adjusters, judges and juries of the severity of a victim's TBI
Additionally, attorney Robert Raitt will also be opening the No-Fault Summit by welcoming the lawyers in attendance, introducing the esteemed faculty and providing a report on Michigan Supreme Court's pilot project to study the effectiveness of using summary jury trials to resolve civil cases without involving the trial court.
Attorney Robert Raitt testified before Michigan lawmakers about lowering auto insurance prices
Recently, attorney Robert Raitt – in his capacity as Chair of the State Bar of Michigan's Negligence Law Section – testified before the House Select Committee on Reducing Car Insurance Rates.
Speaking to Committee Chair Rep. Jason Wentworth (R-Farwell) and the Committee about proposals that would "reduce litigation, therefore reduce costs, therefore reduce [auto insurance] premiums" for drivers, Bobby testified:
"I think your biggest issue that you can take on and really make meaningful changes – meaning reduce premiums – is a good, solid [No-Fault medical provider] fee schedule. . . . That would bring consistency. That would bring clarity. A good portion of these [No-Fault] lawsuits would never need to be filed."
To learn more about Bobby's full testimony, click here.