Michigan Auto Law attorney Steve Gursten speaks on 'Winning Brain Injury Cases' at Nevada Justice Association Annual Convention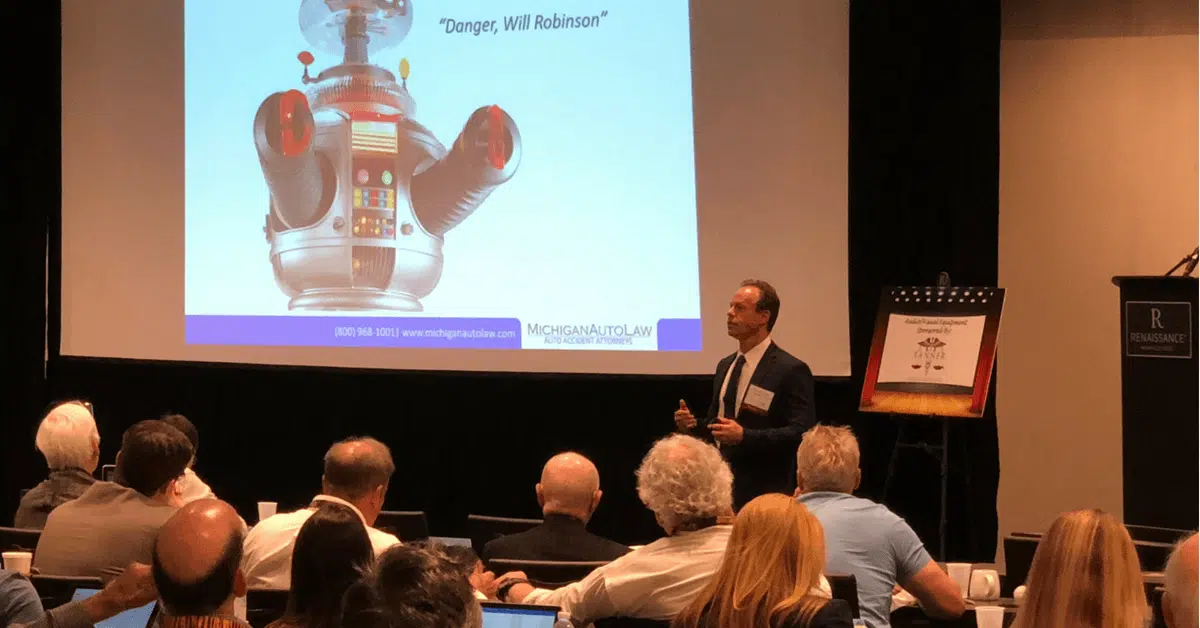 I'm looking forward to speaking at the Nevada Justice Association's 42nd Annual Convention Seminar 2018 in San Diego, California, on October 4-6, 2018 on winning traumatic brain injury (TBI) cases.
I get a great deal of satisfaction from teaching and helping other lawyers to better protect their clients.  Given how much I have learned from so many others – especially top-notch personal injury lawyers like my dad, Lawrence E. Gursten, speaking at national legal seminars like this is one of the many ways I try to give back.
During my NJA presentation, "Winning  Brain Injury Cases," I'm going to discuss the following topics, which all personal injury lawyers must know about in order to successfully represent a TBI survivor:
Clients: What you need to know about details of the crash or event causing brain injury, post-trauma medical treatment, medical and work history, pre-existing conditions and previous accidents.
Diagnostic Imaging: Whether and how to use it.
Plaintiff Medical Examination: Whether and when to schedule one.
Chronic Pain: How lawyers focus too much on each individual injury and not enough on the big picture and how all of these injuries can affect and aggravate one another.
Fatigue: What kinds of testing – such as a "Universal Work Skills Evaluation" or Neuropsychological testing – should an attorney consider in order to prove that a TBI survivor's fatigue is disabling.
Defense experts: Using the principle of cross-examination that "He who speaks falsely on one point will speak falsely upon all" to undermine the credibility of insurance companies' hired-gun doctors.