Here's the easy fix to Mayor Duggan's lawsuit to find Michigan's auto No Fault law unconstitutional and repeal No Fault law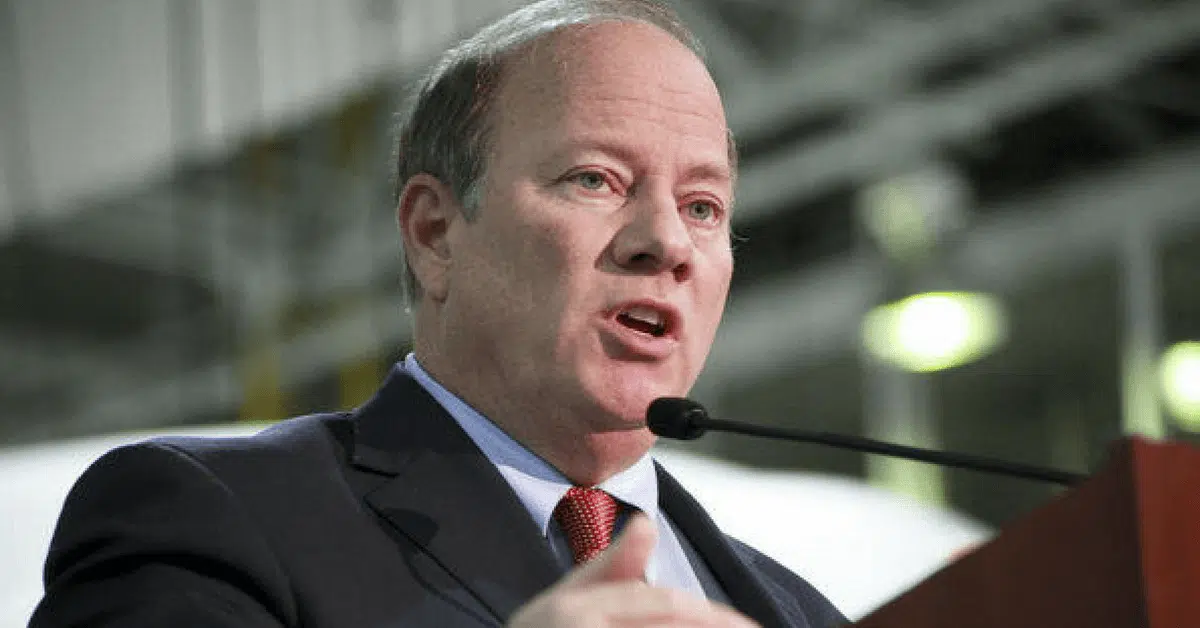 There's an easy fix staring us in the face to Mayor Duggan's lawsuit that was filed last Thursday in Federal Court.
If the Michigan Legislature makes a few simple tweaks, the constitutional due process violations alleged in the lawsuit will be fixed. Then Detroit Mayor Mike Duggan's lawsuit can be promptly (and justifiably) dismissed. Our auto No-Fault law will be saved, the price of auto insurance for consumers will be slashed, and the nation's best auto insurance law for car accident injury victims will remain intact.
What I'm suggesting:
Fix the loophole from 1979 and finally empower our Insurance Commissioner to stop auto insurers from charging "excessive" auto insurance prices. This can be accomplished by closing the ridiculous "reasonable degree of competition" loophole that currently exists in the law's definition of "excessive" automobile insurance rates. In fact, Michigan's Insurance Commissioner called for this very fix more than 10 years ago, but lawmakers (many of whom are beholden to the powerful insurance industry) refused to act.
With a definition of "excessive" rates and the competition loophole closed, our Insurance Commissioner could then regulate excessive profit margins for auto insurers. In 2011 alone, Michigan's auto insurance industry took in nearly $2 billion more in premiums than it paid out in claims. This alone will slash the cost of auto insurance and keep its vital protections and insurance benefits intact for car crash victims. It really is that simple.  Insurance companies do not need to make more money in Michigan than they do anywhere else.
Abolish credit scoring and make redlining illegal. These shameful practices, which are illegal in many other states and for very good reason, is legalized discrimination. Using zip codes, gender, and credit scores instead of driver history punishes the poor and minorities. Drivers in cities such as Detroit and Flint are hit especially hard.
The single best way to drop prices in the City of Detroit – overnight – is to make this disgusting practice of redlining illegal.
That's the fix to Mayor Duggan's lawsuit to find No-Fault constitutional. It could really be that simple.
Yes, there are some greedy hospitals and doctors out there. There are facilities that charge too much for MRIs and transportation companies that abuse the system. There are lawyers who are ambulance chasing and are acting in cahoots with greedy medical providers – and these lawyers should lose their license to practice law.
All of this should be fixed. But Mayor Duggan's lawsuit doesn't take on the insurance industry, which is the single biggest reason why auto insurance is so expensive in Detroit. Maybe the Mayor is afraid to take on the insurance companies. Maybe he thinks he has to work with the Republicans who control all three branches of government to change our law, and that going after the insurance companies for charging excessive rates and making unreasonably high profits is going to peel off too many Republican lawmakers. Maybe he thinks it is easier to "blame the lawyers" than it is to go up against the powerful insurance companies.
But let's fix the real problem and finally put the blame – and accountability – for exorbitant insurance premiums in Michigan where it mostly belongs – on the insurance companies. The auto insurers in this state have the absolute, unfettered, unregulated and exclusive control to set, demand and continually raise those prices.
And that, ladies and gentlemen, brings us to the Shavers v. Attorney General case in 1978 and the real genesis of the Mayor's lawsuit to now find our state No-Fault law unconstitutional.
Constitutionality of No Fault regarding affordability has always been on shaky ground
As I told Crain's Detroit Business, when reporter Chad Livengood interviewed me about the Duggan lawsuit, No-Fault has always been very vulnerable to a legal challenge:
"It's a smart lawsuit. It really exploits this opportunity to push change that's been there ever since Shavers came down … I've known for years — and other lawyers have known — that our no-fault law has been very vulnerable to this kind of legal challenge."
That's because most lawyers forgot that in Shavers the Michigan Supreme Court never gave No-Fault the green light.
In fact, in 1978, barely five years after No-Fault had been enacted in October 1973, in Shavers v. Attorney General, the Michigan Supreme Court declared:
The No-Fault Act is "unconstitutionally deficient in its mechanisms for assuring that compulsory no-fault insurance is available to Michigan motorists at fair and equitable rates … [D]ue process, at a minimum, requires that rates are not, in fact, 'excessive, inadequate or unfairly discriminatory' and, further, that persons affected have notice as to how their rates are determined and an adequate remedy regarding that determination."
Four years later, after new laws had been passed and much legal wrangling had taken place, the justices didn't appear to be any more confident in the legality of No Fault:
"[T]his order [closing the Shavers litigation] should not be construed as foreclosing future attacks on the constitutionality of the [No Fault] based upon the concerns expressed in our opinion [in Shavers]."
Now, fast-forward to August of 2018. Looks like someone finally read Shavers and realized that our No-Fault law has always been susceptible to a legal challenge under the Due Process clause of the Michigan Constitution.
Shavers and the constitutional right to affordable insurance rates
 The Michigan Supreme Court said our No-Fault law must be "fairly priced," be "widely accessible," and be "non-discriminatory" in the Shavers case.
With half of Detroit driving uninsured today, it's hard to argue that No-Fault doesn't violate all three of these conditions.
Specifically, in Shavers, the Michigan Supreme Court said:
"We therefore conclude that Michigan motorists are constitutionally entitled to have no-fault insurance made available on a fair and equitable basis. The availability of no-fault insurance and the no-fault insurance rate regulatory scheme are, accordingly, subject to due process scrutiny."
Nevertheless, the justices went on to conclude that the No-Fault act violated the due process protections of the Michigan and U.S. Constitutions because the law's "mechanisms" for ensuring that No Fault auto insurance rates would be fairly priced, widely accessible and non-discriminatory were "unconstitutionally deficient."
Rather than striking the law down right then and there, the justices gave the Legislature and the Insurance Commissioner 18 months to "remedy the act's [due process] deficiencies by taking necessary constitutional corrective action assuring that compulsory no-fault insurance is available at fair and equitable rates."
Sadly, as we all know now, based on our ever-increasing insurance bills, 18 years wasn't even enough time to cure what was ailing No Fault.
Yet, if we jump from 1978 to 2018, it's hard to argue that No Fault hasn't failed all this time on all 3 of the measures originally set forth by the Michigan Supreme Court in Shavers:
Auto No Fault insurance in Michigan is not fairly priced, especially in the City of Detroit;
No Fault car insurance is not widely accessible if 50% of Detroiters are driving without it; and,
No Fault insurance pricing is clearly discriminatory: Because redlining and credit scoring can be used, drivers who are poor and/or are members of minority communities, such as in Detroit, pay much more than rich, white drivers in suburbs – even when their driving records are identical.
And now it looks like Mayor Duggan, architect of the failed and terrible D-Insurance plan, finally read the case and is looking to scrap Michigan's auto law altogether and return Michigan to a pure tort state.
What Duggan's lawsuit does is open the possibility for the courts and the legislature to fix No-Fault, or scrap it entirely.
Luckily, there is a very easy fix to be made.
Tomorrow, I will post what the easy answer is for the Michigan Legislature.