HB 6100 creates illusory coverage because too many people can't pay a $50,000 PIP deductible; vital medical care delayed and denied; the hidden trap of auto exclusions in health insurance policies; auto insurance companies who refuse to pay No Fault benefits; medical care denied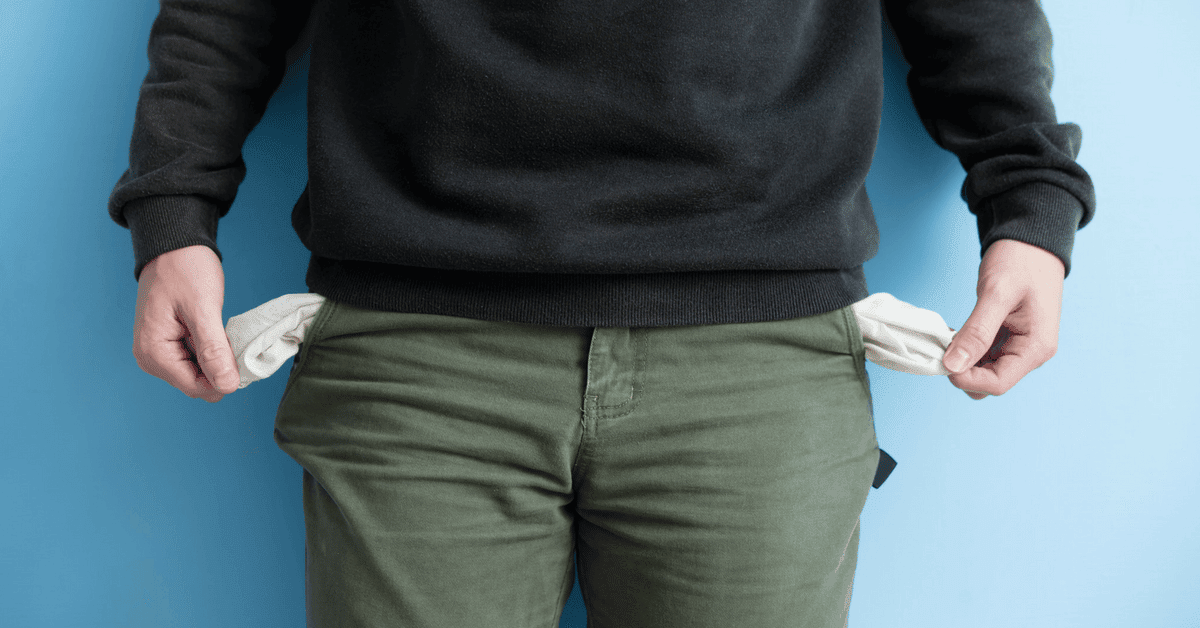 A $50,000 No-Fault PIP deductible that several Michigan lawmakers are pushing will be devastating for car accident victims.
But it will be a huge financial boon for the auto insurance companies.
That's because too many car accident victims in Michigan won't be able to lay out $50,000 all at once to satisfy the deductible.  In a world where so many Americans live paycheck to paycheck and where we see study after study about how little money Americans have saved for retirement, let alone a rainy day or emergency fund, buying a $50,000 PIP deductible auto insurance policy is essentially buying no auto insurance at all for these people.  It will be illusory coverage that they'll never see one penny's worth of No-Fault PIP benefits.  The auto insurer doesn't have to start paying out until the deductible's paid.
What that really means is that lots of people will want the coverage because presumably there will be some savings (the savings to be had are, of course, not guaranteed or in writing), but these same people won't be able to get the medical care and treatment they will desperately need and they won't get reimbursed the lost wages they will need to support their families and pay bills and mortgages.
Auto insurers, on the other hand, will be seeing nothing but profits.
The unrealistic $50,000 No-Fault PIP deductible being proposed in House Bill 6100 creates a system where auto insurers will get paid for doing nothing.
A car insurance company will sell and collect premiums on a $50,000-deductible policy, knowing full well that the insured will likely never be able to pay the deductible and, consequently, the insurer will quite likely never have to pay a dime in benefits.
House Bill 6100 PIP Deductible Hurts People and Likely Violates Public Policy
My response above is not cynical or self-serving.  It's based on nearly 25 years of being an injury lawyer helping car accident victims.  I've seen people with broken bones refuse ambulance rides to the hospital because they didn't understand they had No Fault insurance to pay for it.  I still see almost on a weekly basis how people who are seriously hurt are forced to go back to work because they have an insurance company that is playing games and not mailing out wage loss checks.  There are constant delays and gaps in treatment because a claims adjuster is refusing to pay medical bills and the injured car accident victim doesn't have the money to pay for medical treatment, or they are turned away from a doctor's office because they have an unpaid bill.
This ends badly for the victim, compounding the hurt of the car wreck and the hurt of the games that insurance companies tend to play with the majority of car accident claims.  The insurance company lawyers then jump all over these delays and gaps in treatment to say this proves the person wasn't really hurt.  And because too often insurance is not admissible at trial, this results in the person who was hurt in the car accident getting far less money than he or she should have, or perhaps nothing at all if the delays and gaps in treatment were too long for the people sitting on the jury.
This is a terrible idea and I'm opposed to PIP deductibles.  Car insurance prices need to be lowered, but there are much better and far more responsible ways of lowering auto insurance prices for everyone without inflicting so much harm on innocent car accident victims.  I've offered practical suggestions for how to lower the cost of auto No-Fault insurance here and here.
High No-Fault PIP deductible results in crash victims being denied vital medical care
HB 6100's proposal for the $50,000 No-Fault PIP deductible is far more dangerous than other previous PIP deductible proposals.  But my reaction to the idea of a deductible is still the same as it was when the Legislature lifted the $300 cap on No-Fault deductibles and Allstate came storming in with a $10,000 deductible.
Here's what I wrote in my blog post, "Beware of Allstate's whopping $10,000 No Fault medical deductible":
"The big problem with medical deductibles for No Fault (and the reason the Legislature did not allow high deductibles in the No Fault Act for all these years) is because the people who can least afford them will be the ones who try to get the biggest savings by electing the highest auto No Fault deductibles possible. Enter Allstate's $10,000 medical deductible. Many people who may get seriously injured and who will desperately need it, won't have the means to afford this deductible."
A $10,000 PIP deductible is terrible.  A $50,000 PIP deductible is even worse.  Too many people will be forced to go without necessary, life-preserving medical care and treatment after a car accident.  And, as I wrote above, it is the people who can least afford it who will want the savings the most, just hoping and praying they aren't the ones who will one day be involved in a serious car accident.
What effect will the proposed HB 6100 $50,000 No-Fault PIP deductible have on people with auto exclusions in their health insurance policies?
Do you know what exclusions there are in your health insurance policy?
Insurance policies are nearly impossible for normal people to understand – and that's because they are deliberately written that way.
This is not a level playing field where people can make informed decisions.
First, if you are an employee and you have health insurance offered through your employer, you don't even have an opportunity to read and negotiate contract terms.  You don't have the ability to say you don't like this exclusion or that clause and choose a different policy instead.
And that's being generous and assuming you can even read these insurance contracts.  Most normal people have no idea what an exclusion is, or what exclusions exist that lie in wait for them until it is too late.
The $50,000 deductible will be particularly devastating for those people who choose the deductible (believing this will save money on car insurance), who then find out after they've seriously injured in a car accident that their health insurance policy has an "auto exclusion" which excludes coverage for auto-accident-related injuries.
One thing you can bet the farm on – if this PIP deductible bill becomes law in Michigan, you can bet we'll be seeing a lot more "auto exclusions" showing up in employer health insurance policies soon thereafter.
What kind of No-Fault PIP deductible is allowed under Michigan's auto law?
The law that's been in effect since December 27, 2012, provides
"An insurer providing personal protection insurance benefits under this chapter may offer, at appropriately reduced premium rates, a deductible of a specified dollar amount. This deductible may be applicable to all or any specified types of personal protection insurance benefits, but shall apply only to benefits payable to the person named in the policy, his or her spouse, and any relative of either domiciled in the same household." (MCL 500.3109(3))
Prior to the change in the law, a No-Fault PIP deductible could "not exceed $300.000 per accident." Public Act 454 of 2012 removed that monetary limitation.
What is the language in House Bill 6100 in regard to a new No-Fault PIP deductible?
HB 6100 proposes to change the law as follows:
"An insurer that provides personal protection insurance benefits under this chapter [the No-Fault Law] shall offer personal protection insurance deductibles and exclusions in various increments up to a maximum of $50,000.00, with a corresponding reduction in premium rates. These deductibles and exclusions may be applicable to all or any specified types of personal protection insurance benefits, but must apply only to benefits payable to the person named in the policy, his or her spouse, and any relative of either domiciled in the same household. The insurer shall require the insured to provide proof of coverage under a valid health insurance policy or Medicare."