Four Michigan Auto Law attorneys named to the top 5% of personal injury lawyers; 11 straight years of being honored Best Lawyers in America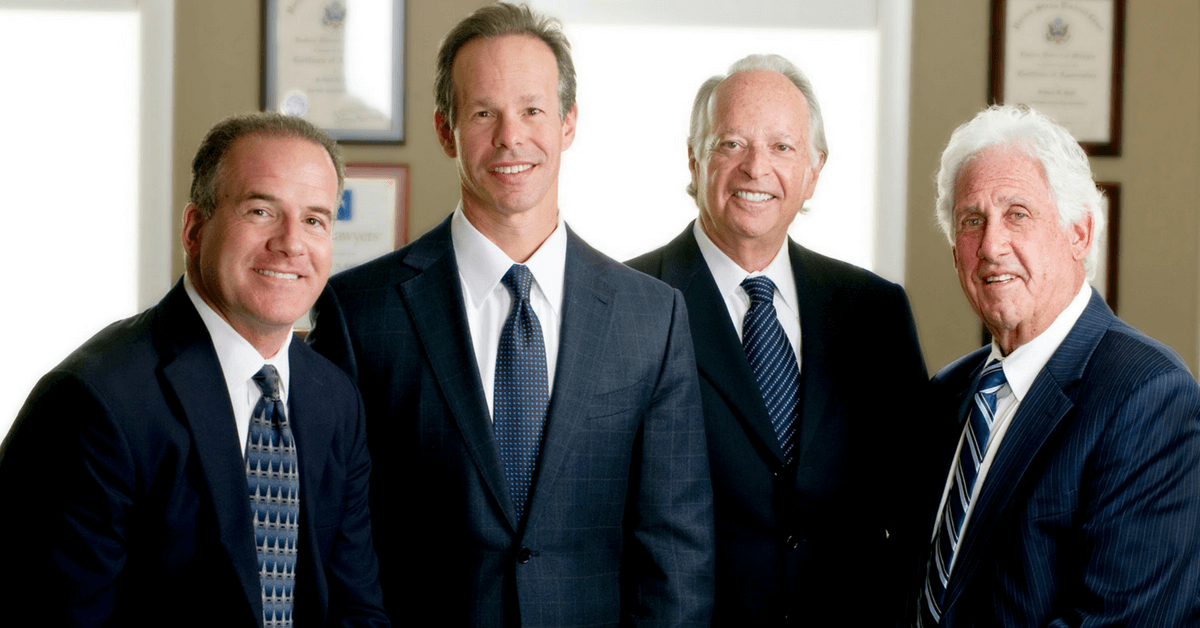 I'm pleased to announce that the following 4 accident attorneys from Michigan Auto Law have been named for the 11th straight year to the list of The Best Lawyers in America 2019:
Steven M. Gursten
Lawrence E. Gursten
Leonard M. Koltonow
Robert M. Raitt
The selection is based on voting by other Michigan lawyers and is based upon our legal reputation and case results. Those Michigan lawyers with the highest vote totals are recognized in The Best Lawyers in America 2019. For 2019, we were voted best lawyers in the practice area of plaintiffs' personal injury litigation, which includes attorneys who help people injured in auto accidents and truck accidents.
Significantly, The Best Lawyers in America 2019 is limited to the top 5% of attorneys in the U.S. The voting I mentioned above is based on professional peer-review surveys. That means the most respected attorneys across the state of Michigan and the country vote on who they think are the very best lawyers they know.
No other law firm in Michigan that handles car crash injury and truck accident cases has this many lawyers named as the very best in this area of personal injury law.
The Best Lawyers in America 2019 ranking marks the 11th year in a row for our four Michigan Auto Law attorneys being named to the list of The Best Lawyers in America.
Best lawyers in America 2019 deliver the best experience and the best results to our clients
The Best Lawyers in America 2019 award is a nice professional recognition, but it doesn't come in a vacuum. It comes from consistently working hard to accomplish the best possible results and the best service to our clients. If we didn't do that, or didn't do it better than anyone else, I can assure you other Michigan lawyers would quickly stop voting us the best auto accident lawyers in Michigan. It's not bragging if you can back it up, and our long-standing track record for winning top-reported verdicts and car accident settlements for our clients and the glowing reviews and testimonials that our clients have given our lawyers comes from thousands of hours of hard work behind the scenes.
It's this hard work that most accurately reflects how we treat and help the people who have entrusted us with their lives after they're been injured in terrible car and truck accidents all across the state.
We care about our clients – and everyone here at Michigan Auto Law works hard to provide great communication, care, dedication and respect while we're litigating their auto accident cases.
We're proud our results reflect these core values.
Attorney at Law Magazine observed:
"Michigan Auto Law has been listed for 15 consecutive years with the top reported injury settlements and trial verdicts in Michigan, according to the Michigan Lawyers Weekly year end compilation of the highest reported verdicts and settlements. This remarkable record eclipses every other law firm in Michigan."
To learn more about our notable verdicts and settlements, please click here.
To read what our clients have to say about how we've helped them, please click here.
Get to know Michigan Auto Law's Best Lawyers in America 2019 
Below is information which will help you get to know our Best Lawyers in America 2019 and, hopefully, help to shed light on why they were selected for such a distinguished honor:
Steven M. Gursten: It's a little awkward writing about myself. I've been handling car accident and truck accident injury cases for 20 years. I've been named a Michigan Lawyers Weekly Lawyer of the Year, and a Leader in the Law for my work promoting truck safety. I am the current president of the AAJ Traumatic Brain Injury Litigation Group, Past-President of the Motor Vehicle Trial Lawyers Association, Past-President of the American Association for Justice Truck Accident Lawyer Litigation Group and President-Elect of the Belli Society.
Lawrence E. Gursten: Larry is founding partner of Michigan Auto Law, and his legal career as one of the top auto accident attorneys in the country spans more than 40 years. He started his career with the highest score on the Michigan Bar Exam, and continues to passionately advocate for auto accident victims throughout the state.
Leonard M. Koltonow: Lenny is a partner and has been a trial lawyer with Michigan Auto Law for 35 years. He has been named one of the top trial attorneys in the state by the Michigan Association for Justice. Lenny achieves excellent results for auto accident victims, including most recently a verdict in Detroit for $1.45 million on an insurance company offer of $400,000 in a strongly contested truck accident case. Lenny is also a respected court-appointed special case evaluator and arbitrator.
Robert M. Raitt: Bobby is a Michigan Auto Law partner. He is the President of the State Bar Negligence Section and is past-president of the Michigan Association for Justice – a victims' rights organization comprised of over 2,000 Michigan personal injury attorneys. Just two years ago Bobby received a $4.6 million verdict in a traumatic brain injury million-dollar verdict in Wayne County where the offer just before trial was 0. Bobby works tirelessly for those injured in auto accidents.