How the Michigan governor candidates can both slash car insurance costs and save and preserve No-Fault benefits for car accident injury victims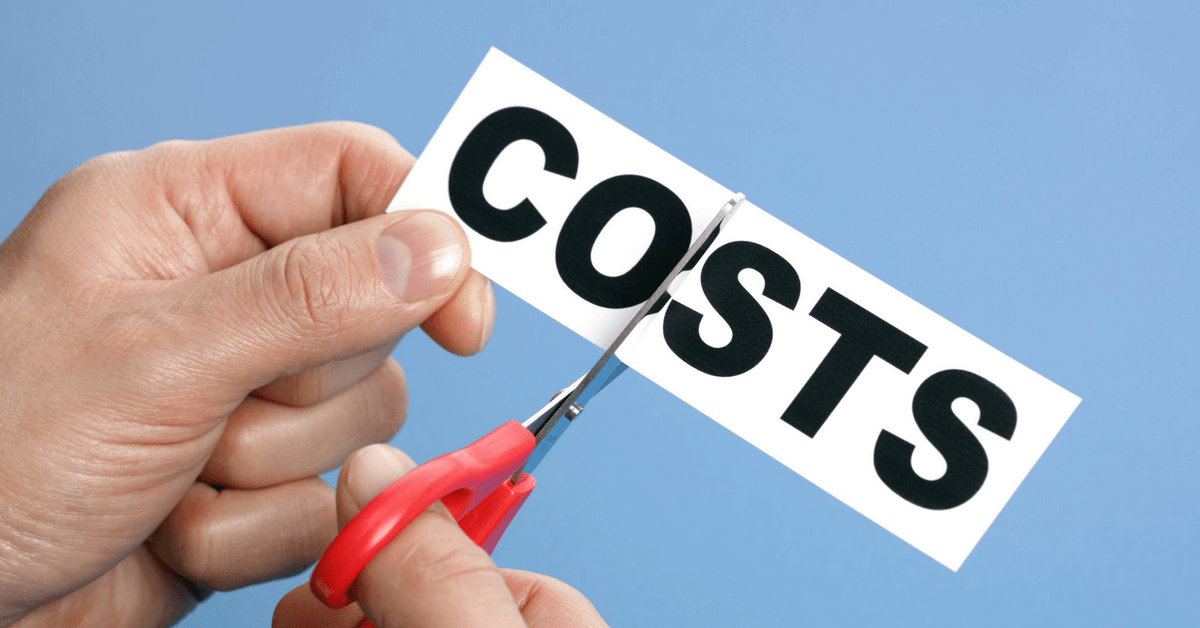 It is good that the Michigan governor candidates are talking about auto No-Fault insurance as part of their campaigns. Now that we know the Democratic candidate for governor will be Gretchen Whitmer and the Republican candidate will be Bill Schuette, at least we know that both aren't going to be sticking their heads in the sand and ignoring the issue of fixing auto No Fault insurance.
And No Fault does need to be fixed.
Michigan's auto No Fault insurance is, by far, the best auto insurance in the nation. But it is also the most expensive. And with over half of Detroit driving without auto insurance at all, it needs to be fixed.
But I'm also concerned that our governor wanna-be's aren't as informed as they should be about what the most effective solutions are.
What got me thinking about this was Chad Livengood's blog for Crain's Detroit Business, "Auto insurance: Where the governor candidates stand," where he summarized the highlights of each candidate's plan for tackling No-Fault if she or he should be elected governor.
Given that I've been writing in this Auto Law blog for many years about lowering auto insurance prices for drivers while preserving No-Fault benefits and protections for victims, I wanted to reiterate for the two respective governor candidates the ideas I've previous suggested to fix Michigan's auto insurance laws.
Here's what Michigan's next governor needs to do for our auto No-Fault system:
Create a No Fault medical-provider fee schedule: Not only will this lower car insurance rates for drivers AND preserve No Fault benefits and protections for car accident victims, but it will eliminate a lot of the PIP fraud, ambulance chasing and personal injury lawyer solicitation that seem to be growing more and more dangerously prevalent. Significantly, Republicans and the auto insurance industry have for many years advocated for No Fault fee schedules, insisting they could generate between 55% to 64% in permanent savings on No Fault medical claim costs.
Create a "Fraud Authority" that is as zealous about identifying and punished No Fault fraud committed by Michigan car insurance companies as it is about going after wrongdoing insureds: Make no mistake that fraud by insurers exists and tragically, is far more frequent than most people believe. Examples of insurance company fraud include: Using clearly biased insurance company or IME doctors; unreasonably denying and cutting off benefits; withholding of information by adjusters; lying to adjusters and deliberately providing misinformation by claims adjusters; and, intentional underpayment of No Fault benefits.
Empower Michigan's Insurance Commissioner to stop auto insurers from charging "excessive" prices to drivers.
Empower the Insurance Commissioner to regulate excessive profits by Michigan's highly profitable No Fault automobile insurance companies. As I noted in my 2013 guest column in the Detroit Free Press: "Michigan auto insurance companies collected more than $2 billion more in auto premiums in 2011 than they paid out in claims."
Require transparency into the Michigan Catastrophic Claims Association's (MCCA) process for determining, setting and increasing its annual assessments which No Fault auto insurers pass along to consumers in the form of higher car insurance prices. A study by a former Missouri Insurance Commissioner has shown that MCCA assessments are 15% to 26% "higher than necessary."
Vigorously enforce the "ambulance-chasing," anti-solicitation laws, which impose jail time and substantial fines on lawyers who approach car accident victim within 30 days of the accident in attempt to "solicit" the victim's legal business.
Work with the Michigan Supreme Court to pressure the Attorney Grievance Commission and its executive director, Alan Gershel, to pursue disciplinary actions against lawyers engaged in the flagrant, unlawful solicitation and kickback schemes reported in the media.
Enact "Bad Faith" Legislation which would impose on Michigan No Fault auto insurance companies a duty to deal fairly and in good faith with their insureds and which would hold insurers liable for compensatory, consequential, and exemplary damages, costs of litigation, including actual attorney fees for failure to do so.
Amend the Michigan Consumer Protection Act to make it applicable to Michigan auto insurance companies and thereby eradicate the Michigan Supreme Court's ruling that auto insurers are, generally, exempt from the restrictions and sanctions available under the Michigan Consumer Protection Act, leaving Michigan auto insurance consumers with no recourse against Michigan auto insurers who engage in "[u]nfair, unconscionable, or deceptive" business practices.
Bring Michigan into the 21st century by allowing Michigan auto insurance consumers to collect "punitive damages" from wrongdoing auto insurance companies. Since approximately 1884, punitive damages have been forbidden under Michigan law. Michigan is one of only five states in the country that still does not allow punitive damages.
Michigan governor candidates must avoid dead ends on No-Fault
As much as there are important No-Fault issues the candidates and the future governor need to focus on, there are also irrelevant, reckless distractions they should steer clear of. They include the following:
The so-called "Drivers Choice" plan for all Michigan drivers which is being pushed by "Detroiters for Change" (whose funding comes from mystery donors whose identities the group has steadfastly refused to disclose). As I pointed out in my blog post on this "plan," it's really just a rehash of the rightfully failed proposals that Mayor Duggan got introduced Rep. Lana Theis to sponsor in the Legislature (even though not one other lawmaker would sign on as a co-sponsor, even House Speaker Leonard, who was publicly touted the bill). Significantly, Drivers Choice is likely to resemble Duggan's plan, by trying to dupe consumers into forfeiting unlimited No-Fault benefits in return for a paltry $25,000 cap on all post-ER benefits – even though that wouldn't cover the average No Fault PIP medical claim in Michigan, nor would it cover two of a victim's 3 years of No Fault wage loss benefits if he or she makes $30,000 per year or more.
Lawyers don't cause an increase in No-Fault lawsuits being filed. Insurance companies do (Schuette, are you listening?). There is no basis for a lawsuit if an insurer hasn't unreasonably denied and/or cut-off benefits. Yes, there are some exceptions and some lawyers are committing fraud – they should be disbarred. But for the overwhelming majority of No Fault lawsuits that are filed, if the insurer just did what they are supposed to do under the law, people wouldn't need to hire a car accident lawyer to help them get their wage loss and medical bills paid. The increase in No-Fault lawsuits is a clarion call that insurance companies are refusing to pay out the benefits that are owed based on the premiums already paid in by their insureds.
Want to reduce the number of car accident lawsuits that have to be filed? Give people who are harmed by insurance companies the ability to sue for bad faith and punitive damages. Michigan doesn't have either, so in the overwhelming majority of cases there is no deterrent to stop insurance companies from playing games with peoples lives.
Repealing No-Fault? If people think there are too many lawsuits now, they'll be aghast when they see how many cases are brought to court in a tort-based system, where every issue from medical benefits, wage loss, vehicle damage and pain and suffering has to be sued for.