Court ignores real life by saying a board-certified neurologist's testimony on neurological injury under TBI law should be disregarded because less than 5% of his practice is treating TBI patients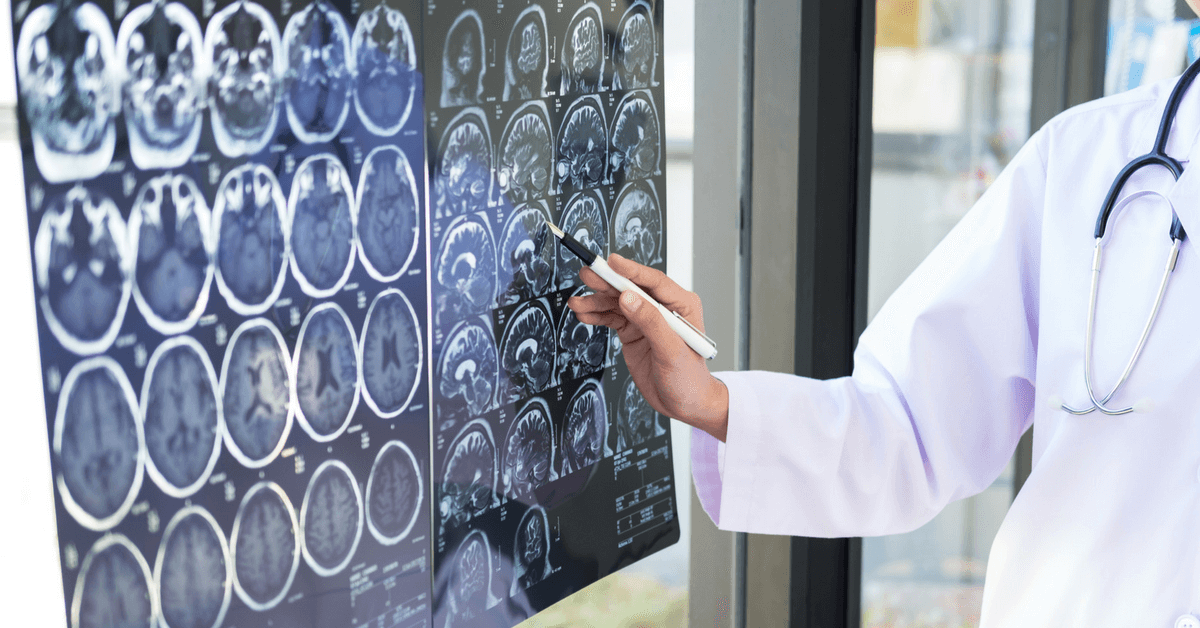 What happened below is what happens when judges who never practiced personal injury law and who do not understand the medicine make decisions about how they think medicine should be practiced by doctors who treat people with neurological injury under the TBI law.
In a now infamous case for Michigan car accident lawyers, the Court of Appeals ruled it was okay for a trial judge to flat-out ignore a board-certified neurologist's opinion about a victim's neurological injury and potential brain injury from a car accident.
The result was that a teenage car crash injury victim who'd been hit by a car while crossing the street couldn't avail herself of the Michigan No-Fault law's "closed-head injury exception." Instead this same judge promptly threw her case out of court. This unjust result was appealed to the Michigan Court of Appeals, but the appellate court said the trial judge who had dismissed the case was right.
The court focused on whether the treating neurologist regularly diagnoses and treats people with closed head injuries because such treatment constituted less than 5% of his practice. This is where the judges showed how little they understand about how medicine is practiced.
In ruling that the board-certified neurologist's "testimony did not meet the threshold requirements" of the closed-head injury exception, the Court of Appeals in Block v. Pawluk concluded:
"Defendant also argued that because the evidence showed that Dr. Hidalgo did not regularly diagnose or treat closed head injuries, his testimony could not create an issue of fact as to whether plaintiff suffered a serious impairment of body function [which is the threshold for suing for pain and suffering compensation under the No-Fault law]."
The trial court "determined that a question of fact did not exist with respect to plaintiff's closed head injury because the diagnosis and treatment of such injuries constituted less than five percent of Dr. Hidalgo's practice."
Wrong to bar neurologist's opinion about a car accident victim's neurological injury under TBI law
There are three reasons why the Block ruling was a horrible decision when it came out 16 years ago, and why it is a horrible decision still.
First, the ruling goes beyond the clear and unambiguous statutory language of the closed head injury exception under Michigan's auto law. The statute specifies that a physician must "regularly" diagnose and treat closed-head injuries. The statute speaks in terms of frequency not quantity. If quantity were the issue, then the statute would've specified what portion of a doctor's practice must be devoted to TBI work.
Second, the court was wrong to say 5% was an insufficient number. The average neurologist sees approximately 20-25 patients a day for a variety of neurological conditions. If there are 250 work days a year, which there are if we exclude weekends and holidays, then the 5% of patients with a traumatic brain injury that the neurologist sees over the course of a year will be 312. That number alone should qualify the neurologist as an expert under any evidentiary standard, including Frye and Daubert. Here, the court blew it because the judges don't understand how medicine works.
Finally, we see once again a terrible double-standard where injured and innocent car accident victims get punished, but insurance companies are not.
These insurance-company hired-gun IME doctors – whose perfunctory, so-called independent "exams" all but ensure that a car accident victim will both lose her day in court and her No-Fault benefits – aren't held to the same percentage-of-their-practice standards. A great many, if not the majority of the insurance industry's stable of dependable "cut-off" IME doctors are not actively treating injured people with these same injuries that they are performing these one-time exams and cutting them off for. Some haven't operated a clinical practice in decades. That's why nothing happened with the Insurance Commissioner's 2009 proposal to require IMEs to "devote[] a majority of his or her professional time, during the year immediately preceding the date of the examination, to active clinical practice, and/or instruction of students in an accredited health professional school or accredited residency or clinical research program, within the medical specialty most relevant to the subject of the independent medical examination."
What role does a neurological injury play in the closed-head injury exception under Michigan's TBI law?
Under Michigan's No-Fault law, not every car accident victim who sues for pain and suffering compensation gets to have a jury hear his or her case. If certain conditions are met, a judge can refuse to let the case go to a jury and insist on deciding the case himself or herself.
The one significant exception to this rule is when the victim has been diagnosed with a closed head injury or traumatic brain injury.
Specifically, the No-Fault "closed-head injury" exception provides:
"[F]or a closed-head injury, a question of fact for the jury is created if a licensed allopathic or osteopathic physician who regularly diagnoses or treats closed-head injuries testifies under oath that there may be a serious neurological injury." (MCL 500.3135(2)(a)(ii))
In light of the absurdity of the Block v. Pawluk ruling, I've previous advised that plaintiff's lawyers must make sure the doctor they're using to invoke the closed-head injury exception can prove that, in his or her practice, he or she "regularly diagnoses or treats closed-head injuries …"
Why the TBI law focuses on neurological injury resulting from a car crash-related TBI
The reason Michigan's No-Fault law includes the "closed-head injury" exception (which is based on a car accident victim having suffered a "serious neurological injury") is because of the tragic relationship between TBIs and car crashes.
According to the most recent data available from the Centers for Disease Control and Prevention, in 2013, "motor vehicle crashes were the third overall leading cause of TBI-related ED visits, hospitalizations, and deaths …"