Michigan Auto Law Attorney Steve Gursten will share tips and strategies to teach personal injury lawyers from around the nation how to depose truckers as part of Strafford nationwide legal webinar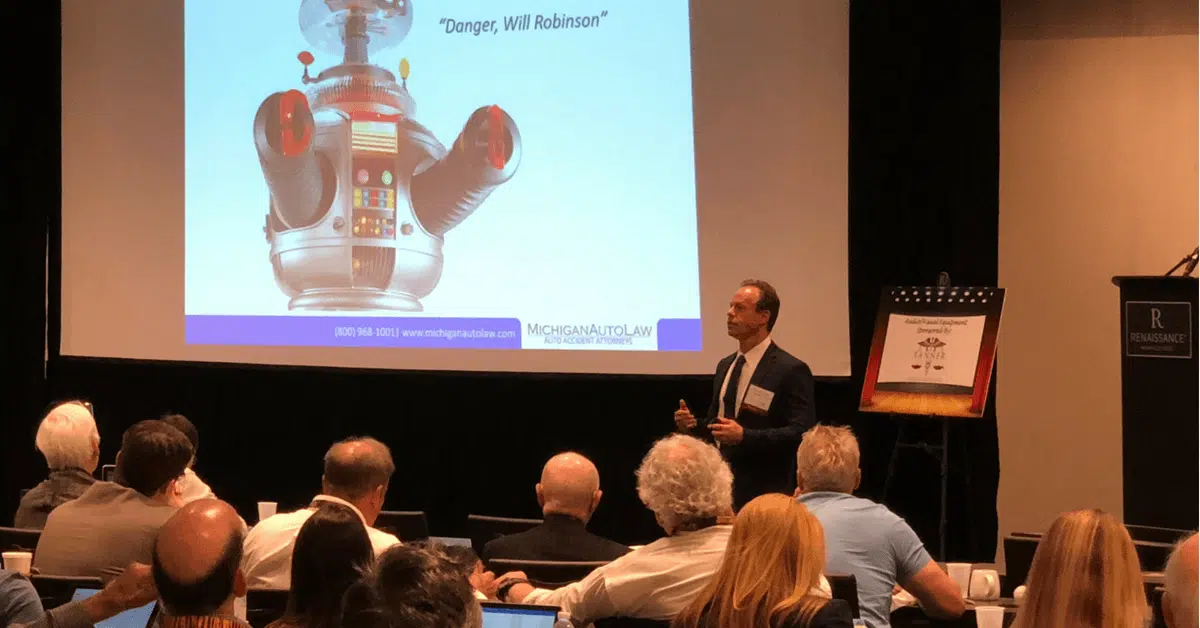 One of the most important aspects of truck accident litigation is knowing how to effectively and productively depose truckers who have caused crashes as well as the safety managers for the drivers' trucking companies.
A successful trucker and corporate safety manager deposition can reveal critical facts that can add hundreds of thousands of dollars to a serious injury truck accident case in Michigan.
An experienced truck accident attorney should seek information on:
The truck driver's medical condition
Fatigue and whether a trucker was over minimum hours to be safe on the road
Whether a truck driver complied with state and federal mandatory safety standards, the Michigan CDL requirements, and the trucking company's safety policies and procedures as well as basic industry standards
Whether safety for the trucker and general public was intentionally sacrificed by the company in the chain of events leading to the truck accident
To help Michigan personal injury attorneys and lawyers from around the country navigate these unfamiliar waters, I will be the faculty presenter for Strafford's nationwide legal CLE webinar, "Deposing Truck Drivers and Trucking Company Representatives," on June 6, 2018, where I'll teach lawyers about my own tips and strategies for how lawyers can depose truckers and safety managers.
I'll also use actual case examples, including from my own record $34 million dollar truck accident settlement, which is the highest settlement ever by a Michigan attorney for a truck accident injury case.