More helmeted motorcyclists means fewer motorcycle deaths, fewer TBIs and serious spinal cord injuries, and millions of dollars in savings for taxpayers on catastrophic medical care for injured motorcyclists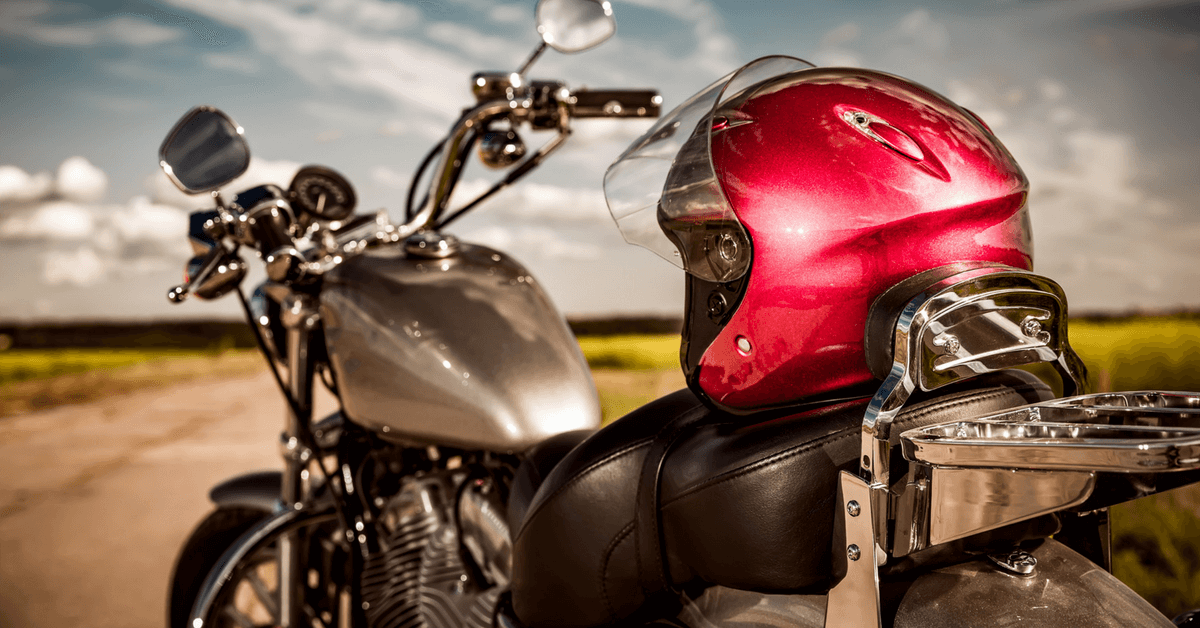 It's not hard to reduce a large number of motorcycle deaths each year.
We don't need to be putting on our thinking caps. We just need to start wearing our motorcycle helmets.
It's always a good reminder to wear a helmet, and given that May is National Motorcycle Safety Awareness Month, there's no time like the present.
In fact, the Governors Highway Safety Association made it a point to release earlier this month its very informative and compelling study, "Motorcyclist Traffic Fatalities by State: 2017 Preliminary Data," Governors Highway Safety Association (May 2018)."
Specifically, the GHSA study reports the following eye-opening facts:
"In 2016, if all motorcyclists in fatal crashes had worn helmets, an estimated 802 lives could have been saved": According to the National Highway Traffic Safety Administration's National Center for Statistics and Analysis, "1,859 motorcyclist lives were saved in 2016 because they were wearing helmets. In addition, if all riders had worn helmets, an additional 802 lives would have been saved …"
"Motorcyclists have a fatality rate that is 28 times higher than passenger vehicles": "In 2016, motorcyclist fatalities occurred 28 times more frequently than passenger vehicle fatalities in motor vehicle crashes when accounting for vehicle miles traveled …"
"Motorcyclists now represent approximately 14% of all motor vehicle-related fatalities, up from just 5.7% in 1994": Motorcyclist fatalities as a percent of total motor vehicle fatalities also increased from 1994 to 2008, with an 8.4 percentage point increase from 5.7 percent in 1994 to 14.1 percent in 2016 …"
To save lives and prevent serious injury, the best thing riders can do this month (and every other month) is to strap on their helmets.
Motorcycle helmet use prevent motorcycle deaths, cervical spine injuries and TBI
A joint study by the Insurance Institute for Highway Safety and the University of Michigan, "The Impact of Michigan's Partial Repeal of the Universal Motorcycle Helmet Law on Helmet Use, Fatalities, and Head Injuries," showed:
"[H]elmet non-use doubled the odds of a fatality and tripled the odds of a head injury ["among crash-involved motorcyclists"]. Those sustaining head injuries experienced higher rates of costly treatment services."
"Michigan's helmet law repeal resulted in … a 14% increase in head injury ["among crash-involved motorcyclists"]."
The authors of a March 2018 study, "Motorcycle helmets and cervical spine injuries: a 5-year experience at a Level 1 trauma center," which was conducted by researchers at the University of Wisconsin Hospitals and Clinics in Madison, concluded:
Cervical spine injuries occur more than twice as often with unhelmeted motorcyclists as they do with motorcyclists wearing helmets: "Cervical spine injury occurred in [15.4% of] unhelmeted riders … compared with only [7.4% of] helmeted riders …"
Cervical spine fractures are more than twice as common among riders without helmets as with helmeted motorcyclists: "In the unhelmeted group, 10.8% of patients were found to have a cervical spine fracture compared with only 4.6% of patients in the helmeted group …"
The GHSA study also reported:
"Motorcycle helmets have been shown to decrease the incidence and severity of traumatic brain injury due to motorcycle crashes. According to the Centers for Disease Control and Prevention (CDC), helmets reduce the risk of head injuries from motorcycle crashes by 69 percent and deaths by 37 percent."