Senate Republicans – such as Joe Hune – try again to take legal protections from car accident injury victims to further increase insurance company profits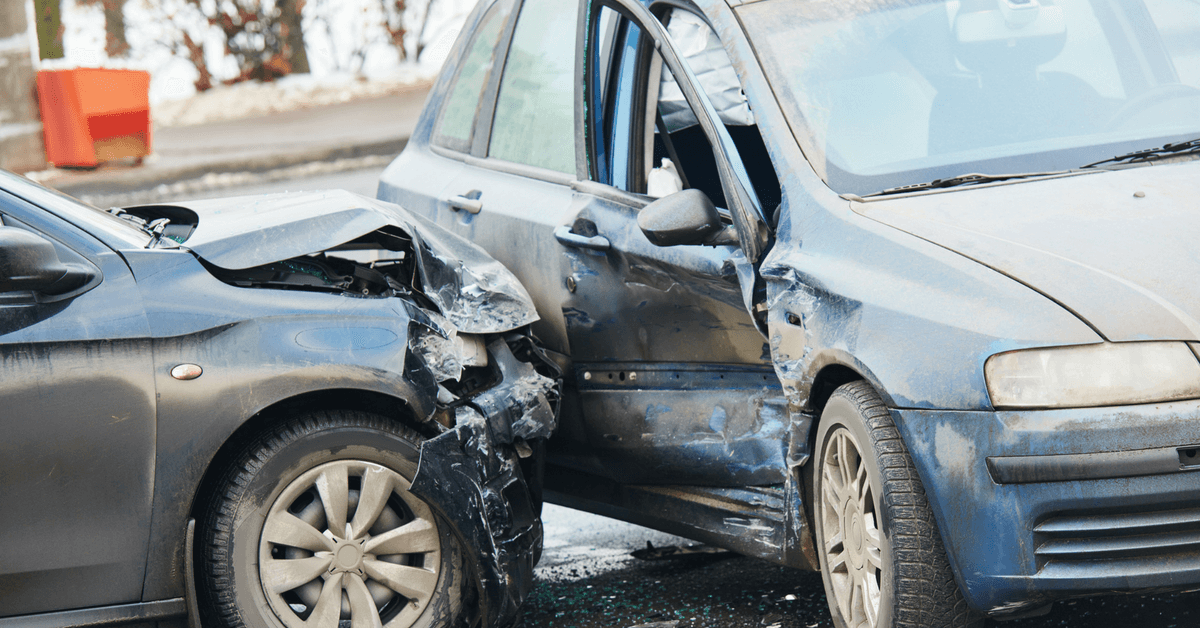 With summer in the air, a Michigan lawmaker's fancy lightly turns to thoughts of … ripping apart Michigan's No-Fault auto insurance laws.
Sorry Alfred, Lord Tennyson, but that's just the way things are here in Michigan.
Rumors are swirling in Lansing and throughout the state that certain Senate Republicans plan to move aggressively on new legislation being pushed by the powerful auto insurance industry lobbyists. The effects if these bills are passed into law will be to boost auto insurer profits at the expense of car accident victims.
And just like last time, there is no guarantee of meaningful, long-term savings for drivers.
In other words, more of the same old, same old.
Today, we saw what appears to be the opening salvo from insurance-industry-backed politicians.
Sen. Joe Hune (R-Fowlerville), who chairs the powerful Senate Insurance Committee, introduced Senate Bill 1014, which was then promptly referred to his committee – where it will likely get a hearing in the very near future.
A more detailed analysis of Senator Hune's Senate Bill 1014 is below, but the highlights of SB 1014 include:
Restrictions on in-home, family-provided attendant care.
A No-Fault medical-provider fee schedule.
Changes to the Michigan Catastrophic Claims Association.
A No-Fault fraud authority that appears aimed only at claimants and car accident injury victims. The fraud authority appears to lack any teeth when it comes to cracking down on the rampant fraud that is being committed by insurance companies.
Although it's not a new bill, Senate Bill 787 (which was introduced in January by Sen. Rick Jones (R-Grand Ledge)) is rumored to be part of the Senate Republicans' expected push to dismantle No-Fault protections and benefits.
The cornerstone of SB 787 is its enticement to get older drivers to forgo No-Fault benefits in favor of dipping into their retirement savings or relying on Medicare to pay their medical expenses if they're injured in a car crash.
In the days to come, I'll be writing about any new No-Fault insurance developments in the Legislature. Be sure to check in with our Auto Law blog or on Facebook and Twitter so you don't miss anything.
How could older drivers be affected by SB 787 … in addition to Sen. Joe Hune's bill?
Specifically, SB 787 would allow drivers who are "65 years of age or older" to forfeit their existing guarantee of unlimited benefits in return for a measly $50,000 cap on No-Fault – with, of course, no guarantee of savings. Of course, 65 isn't exactly "older" anymore, but the idea is cost savings for drivers who can turn to government health insurance instead of auto insurance to save money.
It sounds good, at first. But $50,000 is ludicrous.
In fact, in 2011, when a lawmaker proposed imposing a $50,000 cap on No-Fault benefits, the Detroit Free Press called it "irresponsible and unrealistic, given today's medical costs."
That was seven years ago.
Because SB 787 is so inadequate, older drivers who are seriously injured in car accidents could very well be forced to:
Spend their much-needed retirement savings on their medical expenses to pay for injuries now covered 100% by auto insurance.
Turn to private health insurance. The problem with that is many private health insurance policies now have "auto exclusions" and typically doesn't cover car accidents or some of the most necessary medical care from a car crash, such as long-term nursing home services and home/attendant care.
Turn to Medicare (which doesn't even come close to providing the quality and choices or the breadth of coverage that our No-Fault law does, failing to cover such essentials for a car accident victim as long-term care, attendant care services, replacement services, occupational therapy and executive functioning therapy for post-traumatic brain injuries).
Even if Medicare pays, Medicare then can assert a lien on the tort, also known as the injury recovery for your injuries and pain and suffering from the wrongdoer driver. That means for many people, they will get nothing or close to nothing after Medicare is paid back for medical costs it has paid.
Tragically, be forced to go without the critical medical care they need
What will happen to in-home attendant care under Sen. Joe Hune's SB 1014? 
Under Michigan law, there currently is no set, maximum hourly rate for in-home, family-provided attendant care. It's based upon what is reasonable and necessary for the person who is performing the attendant care. So, for example, complicated wound care for an amputee or for a burn victim that requires far more time and sophistication is charged at a higher rate than say, monitoring and supervision.
That will change under SB 1014, which provides that payment for "attendant care provided in the home by a family or household member" is "limited to $15.00 per hour, regardless of the level of care provided" and regardless of skill, training, licensure or employment of the family-member provider.
However, if a "medical review" determines that a car accident victim "requires attendant care that exceeds the limitations" above "to provide adequate treatment," then the "additional care" is covered by No-Fault.
What is the No-Fault fee schedule for medical providers under Joe Hune's SB 1014?
Hospitals and doctors who treat car crash victims could still "charge a reasonable amount" for their services – as they currently able to do under MCL 500.3157.
But SB 1014 gives auto insurers the power to disagree, negotiate and refuse to "pay an amount that exceeds the average amount" the doctor or hospital "customarily accepts" from other payers in cases that don't involve No-Fault, Medicaid or Medicare.
SB 1014 doesn't say it specifically, but from what I can tell, it appears the new medical fee schedule it proposes is one that's roughly the equivalent to the Workers' Compensation or private health insurance fee schedules.
What will Joe Hune's SB 1014 do to catastrophic car accident medical care and coverage?
Significantly, SB 1014 would allow for the transitioning from our existing, unincorporated Michigan Catastrophic Claims Association to a new, incorporated one that would have the following qualities:
A 7-member Board of Directors where five members representing people who insured under No-Fault policies.
An annual financial that reports, among other things, "a statement of the assumptions, methodology, and data used to determine the incorporated association's annual assessments …"
Assessments are paid by drivers "at the time of payment" for their policies.
It would be required to "comply" with the Freedom of Information Act.
Will Joe Hune's SB 1014 be a one-way fraud authority or will the fraud authority be able to root out fraud committed by insurance companies too?  
SB 1014 recycles an idea that's been repeatedly introduced for many years: Creating a "Michigan Automobile Insurance Fraud Authority."
Of course, I'm 100% in support of rooting out and prosecuting the perpetrators of No Fault. Readers of this blog know that I've been outspoken for over a decade now that more needs to be done to stop personal injury lawyer fraud and ambulance chasing in Michigan.
But bad lawyers out there have not been the only ones committing fraud.  And the fraud committed nearly every single day by the insurance industry – and the harms it inflicts on hundreds of innocent people – dwarfs the fraud being committed by the bad apples in my profession.
SB 1014's proposal lacks the much-needed teeth that last year's House 4672 had: Targeting unfair claims and settlement practices of Michigan No-Fault auto insurance companies.