Insurance attorney answers the most frequently asked questions about pothole tire damage repair: Will government pay? What, if anything, will insurance do?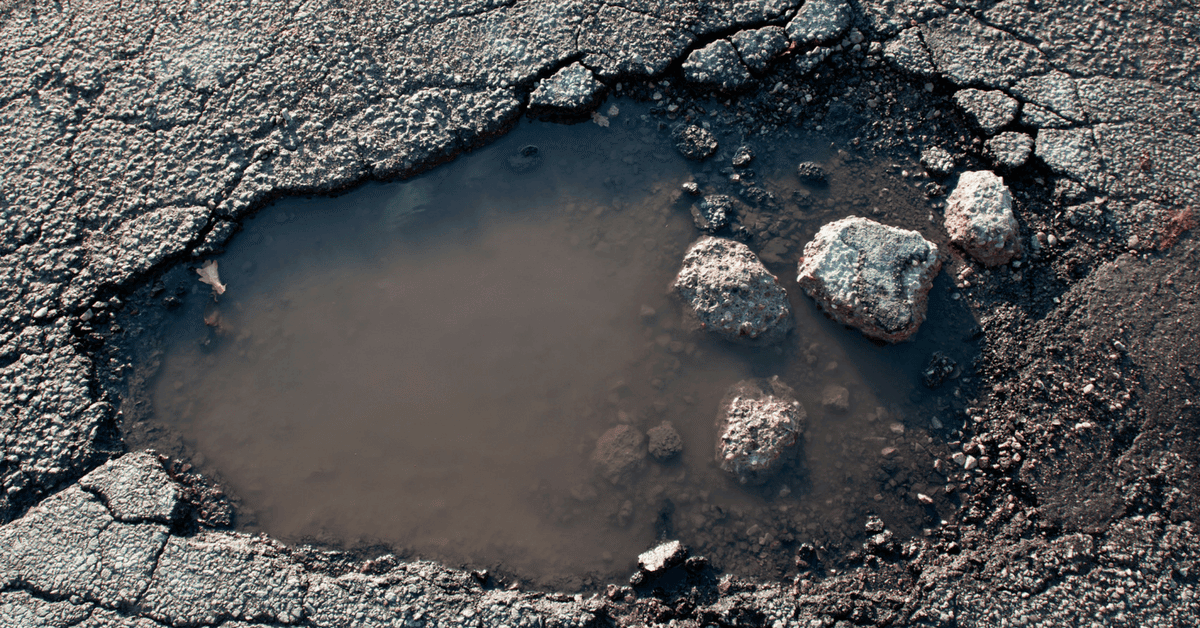 How can Michigan drivers fix pothole tire damage?
That's the question that most Michigan drivers are asking as they scramble to avoid crater-size potholes that threaten to blow out tires, bend rims, wreck alignment and destroy suspensions.
Potholes are everywhere in Metro Detroit. The newspapers and TV and radio news programs are full of stories about treacherous roads and pothole damage for motorists.
But the roads are so bad that the Michigan House voted unanimously on Wednesday to approve $175 million in road-repair funding.
Too bad they're 5 years too late.
In order to help drivers throughout Michigan, I've compiled below my answers to the most frequently asked questions that I'm being asked right now as a car accident and insurance attorney.
Whether it's to comment about your own pothole miseries or to ask questions you haven't yet gotten good answers to, I encourage you to connect with Michigan Auto Law either in the comment section to this blog post or on Facebook or Twitter.
Will the state, county or city pay to repair my pothole tire damage?
The big question that most drivers ask after a pothole has blown out their tire – and done other untold damage to the vehicle and/or put the driver and others at risk – is whether the Michigan Department of Transportation or the local road commission, who was supposed to keep the roads in driveable condition, is going to pay for the car repairs and tire damage.
The partial answer is the State of Michigan and some localities MAY pay (sorry to sound like a lawyer) but I'll explain why the answer is less than clear-cut below.
Under Michigan law, the bar is set very high for drivers to prove they're actually entitled to payment. The reason is that the government has passed laws to protect itself so it can be immune to being sued. Under these laws, governmental entities are generally immune from liability – unless an exception has been also created and can be shown to apply.
Below are the entities that have pothole damage claim processes:
Michigan Department of Transportation: Drivers can file a claim against the MDOT for pothole-related vehicle damage under $1,000 that occurred on "state trunklines" (over which the MDOT has jurisdiction), which are highways or freeways designated by an M, I or U.S. prefix (i.e., M-14, US-23, I-275). Drivers must show the MDOT failed to maintain the road in reasonable repair even though the agency knew or should've known about the roadway's defective condition. A lawsuit must be filed for claims over $1,000. Significantly, the MDOT states on its website that "the majority of claims are denied under governmental immunity."
Oakland County
Kent County
Wayne County
Macomb County
Washtenaw County
City of Detroit
City of Lansing
How likely is the state, the county or a city to pay claims for pothole tire damage?
Probably about as likely as you'd think: Not much.
On February 1, 2018, in its story, "Lansing paid $0 in claims for pothole damage since 2007," the Lansing State Journal reported:
"Less than 1% of the 284 pothole claims submitted to the city [of Lansing] between 1999 and 2017 were granted, according to a log provided to the LSJ. Of the claims submitted over those 18 years, only two were paid, according to the city's log."
"Last fiscal year, the state paid nine out of 267 claims for $1,000 or less, roughly a 3.4% reimbursement rate. That reimbursement rate was 6.7% during the 2016 fiscal year and 3.1% during the 2015 fiscal year, according to numbers provided by MDOT. The state's fiscal year extends from Oct. 1 to Sept. 30."
Will my car insurance pay for my pothole tire damage?
Well, depending on what type of coverage you have, it's likely that your auto insurer will cover your pothole damage claim.
However, it's equally likely that your insurer – depending on the specific language in your auto insurance policy – will treat the claim as a collision claim and, in many cases, deem you to have been the at-fault party, which means you would responsible for paying any deductible that applies under your policy.
Will my insurance rates go up if I make a claim for pothole tire damage?
Unfortunately, it's very likely.  Insurance rates can go up for any reason, or for no reason at all.
Because of this, I advise people to avoid making small insurance claims – which is what pothole damage claims frequently are in the scheme of things that can go wrong for people – because they tend to make a person's auto insurance premiums go up.
But this could all be avoided if, in addition to passing the appropriations bills to green-light the $175 million in road funding, the Legislature also hit the accelerator on passing House Bill 4279.
Introduced nearly a year ago and largely ignored ever since, HB 4279 proposes to prohibit insurers from raising drivers' premiums based on pothole-related vehicle damage claims:
"[A]n automobile insurer shall not establish or maintain a rate, rating classification, premium, or premium surcharge based on a prior claim for damage to the insured automobile caused by a pothole."
Stay tuned, and we'll let you know what happens with HB 4279.