Blood test for traumatic brain injury – called the Banyan Brain Trauma Indicator – will help with early detection & treatment of TBI for car accident victims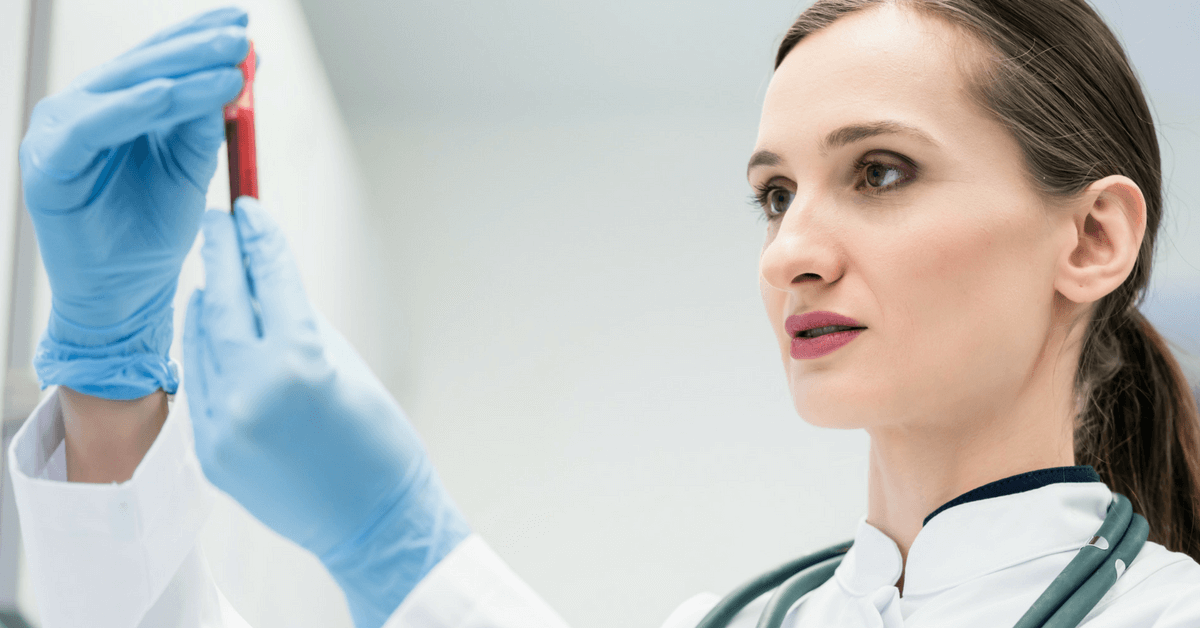 Car accident victims who have suffered a traumatic brain injury are now more likely to have their TBIs detected and treated much earlier thanks to a new blood test for concussions that was recently approved by the U.S. Food and Drug Administration.
On February 14, 2018, the FDA announced it has authorized use of the Banyan Brain Trauma Indicator:
This is "the first blood test to evaluate mild traumatic brain injury (mTBI), commonly referred to as concussion, in adults."
The "availability of a blood test for concussion will help health care professionals determine the need for a CT scan in patients suspected of having mTBI …"
This is a fantastic development for brain injury survivors.
During my 25 years as a TBI lawyer, I've helped many brain injury victims. But if there is one consistent theme with brain injury, it is that it is missed so often early on after a car accident. Some studies say hospital emergency rooms miss over 50% of traumatic brain injuries, and it is not uncommon for a brain injury to be formally diagnosed months after a crash.
It's not surprising, however, that as an attorney I would see so many TBI victims: Motor vehicle crashes are the leading cause of TBI-related deaths for people 5-24 years of age and the leading cause of TBI-related injuries for people 15-44 years of age, according to the CDC.
One of the keys to effective treatment and to increasing the odds of a full recovery from TBI is catching and diagnosing a brain injury as soon as possible. That presents a special challenge when emergency rooms are missing one of every two brain injuries, and many family doctors don't even ask about brain injury symptoms.
The Banyan Brain Trauma Indicator's new blood test for concussions will hopefully change all this.
Importantly, it can be incorporated into the protocol used for every car accident victim brought to the ER so that a brain injury screening can be performed – even if symptoms were missed or are unreported at the crash scene – something that again happens all the time.
Why is a blood test for concussions and brain injury so important for car accident victims?
In my January 22, 2018, blog post, "Study: Car crash mTBI impact far worse than thought," I highlighted the results of a recent study which showed:
"[I]n contrast to the prevailing view that most symptoms of concussion are resolved within 3 months post injury [for approximately 85% of mTBI victims]," in actuality, "approximately half of individuals with a single mTBI demonstrate long-term cognitive impairment … [W]e show that a large proportion of individuals with a single mTBI will continue to demonstrate measurable impairment in various cognitive domains including executive function, learning/memory, attention, processing speed, and language function long after the initial injury."
Earlier detection leads to early treatment and medical intervention. This can make a world of difference – TBI lawyers and medical experts agree that impairments that are still present 18-24 months after a brain injury will usually be permanent.
How does the blood test for concussions work?
The goal of the blood test for concussions – i.e., the Banyan Brain Trauma Indicator – is to determine whether a victim of a car accident or other trauma has "brain tissue damage, or intracranial lesions, that may require treatment …," per the FDA's release.
Here's how the blood test goes about trying to detect a brain injury based on the presence of intracranial lesions:
It "measur[es] levels of proteins, known as UCH-L1 and GFAP, that are released from the brain into blood and measured within 12 hours of head injury. Levels of these blood proteins after mTBI/concussion can help predict which patients may have intracranial lesions visible by CT scan and which won't … Test results can be available within 3 to 4 hours."
The FDA's evaluation of study data showed that the blood test for concussions "was able to predict the presence of intracranial lesions on a CT scan 97.5 percent of the time and those who did not have intracranial lesions on a CT scan 99.6 percent of the time. These findings indicate that the test can reliably predict the absence of intracranial lesions and that health care professionals can incorporate this tool into the standard of care for patients …"