To lower premiums and pay less for truck insurance, trucking companies may adopt safety measures such as on-board cameras, cell phone blocks to reduce numbers of preventable truck crashes; paying less for insurance may motivate industry to do what truck accident lawyers and FMCSA have so far failed to do to make industry safer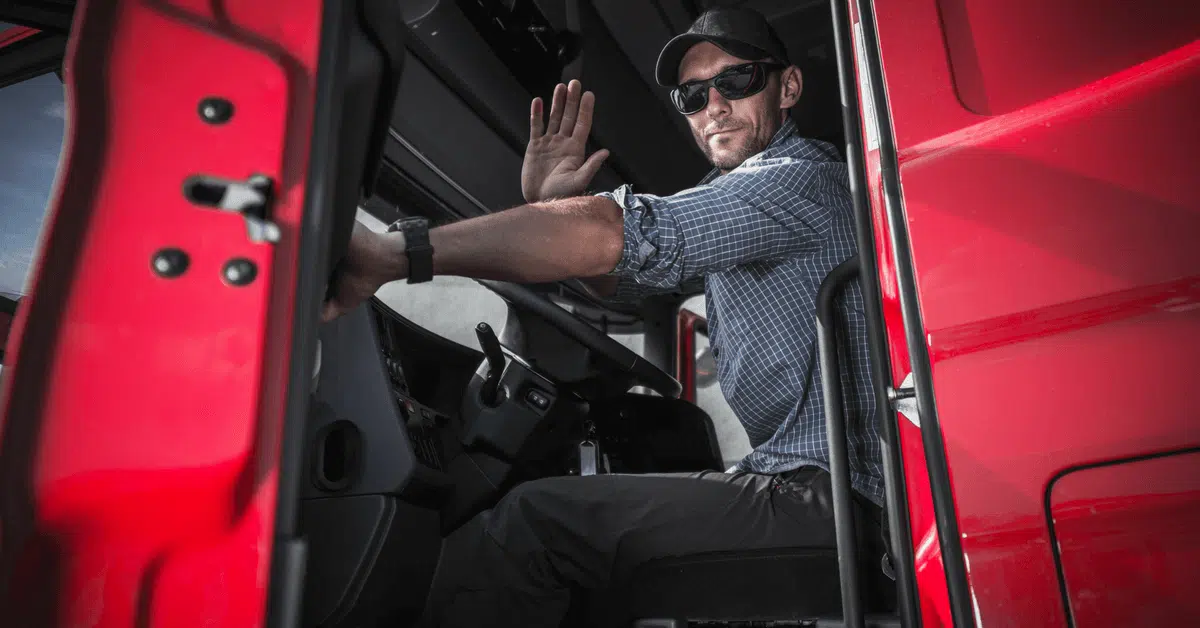 The insurers that sell truck insurance to the commercial transportation industry are finally becoming "active shareholders" and requiring that the trucking companies they insure take steps to make them safer and reduce the number of preventable wrecks.
The incredible irony is that it is the prospect of paying less in insurance premiums that may succeed in doing what the FMCSA and federal and state safety rules and regulations, truck accident lawyers like myself and safety advocates have all failed to do until now. Terrible newspaper stories and license revocations and even criminal charges and newspaper exposes have all failed to require trucking companies to adopt available safety measures that would dramatically reduce otherwise preventable wrecks that kill and seriously injure thousands every year. But perhaps pure dollars and cents can do what all the regulators, law enforcement and lawyers have so far failed to do.
Specifically, in order to avoid paying higher commercial truck insurance premiums, trucking companies and drivers are starting to embrace safety technologies that they had previously rejected as unnecessary or too expensive.
In the wake of "surging losses," "more accidents" and "increasing distracted driving," commercial auto-insurance companies "are increasing premiums" and conditioning coverage renewals on whether a customer "adopts sometimes-invasive technology," reported the Wall Street Journal in its June 4, 2017, story, "America's Truckers Embrace Big Brother After Costing Insurers Millions":
"As a result, a wide range of commercial operators are installing cameras in the cabs of their vehicles, and cellphone applications to block use while a vehicle is in motion."
Similarly, in its January 4, 2017, story, "Trucking turns to technology to blunt insurance hikes," the Journal of Commerce quoted an insurance brokerage firm official as saying:
"As for trucking insurers making telematics a prerequisite for coverage, 'I see it moving more and more toward that direction … If you have all these various technologies we [the insurers] are sort of going to put you in a different category than those that don't.'"
"'The underwriting community has certainly embraced certain aspects of [truck safety] technology and for the first time … we've had underwriters say we will provide some sort of discount or credit as far as when and how [truckers] implement the technology …'"
Truck insurance companies boldly go where no truck accident lawyer has gone before
With apologies to Star Trek, the prospect of paying less in truck insurance might finally be what motivates trucking companies to stop drivers from texting when driving or driving over hours.
As a truck accident lawyer who for 23 years has helped many victims and families and who has litigated over 300 truck wreck injury and wrongful death cases, I can say little else has motivated the industry to date. It certainly has not been the prospect of complying with mandatory safety regulations. It has not been fear of truck accident lawsuits or even the prospect of nuclear verdicts.
I will take improvements in truck safety in whatever form they come.
Truck insurance companies shouldn't blame the lawyers or so-called 'nuclear verdicts'
In its reporting, the Wall Street Journal suggests that the "surging losses," which are driving up commercial auto-insurance premiums for trucking companies, are the result of "'nuclear' verdicts, at tens or even hundreds of millions of dollars."
Maybe nuclear verdicts weren't scaring the actual trucking company insureds, but it looks like the prospect of a nuclear truck accident trial verdict may be the impetus for the truck insurance companies who insure the industry to finally adopt a more "active" voice in demanding the insureds adopt certain common-sense safety practices in exchange for lower insurance premiums.
I noted in my blog post about the Wall Street Journal's 2016 "nuclear verdicts" piece:
"What I see as an attorney is that too many companies are in a dangerous race to the bottom. Today we have many unsafe trucking companies that deliberately ignore mandatory safety rules and that, as a result, can undercut a good, safe trucking companies on price. After all, safety and hiring safe drivers is an added cost. Ignoring mandatory brake and tire maintenance saves money. So, does hiring unsafe drivers. Too often, companies consider safety to be a discretionary added cost, and this is reflected in the staggering numbers of trucks that are out of service, the numbers of chameleon carriers we see on our roads, and the grasshopper drivers I see. And we see the real-life consequences.  Last year, there was an 8% spike in fatalities, making 2015 the biggest percent increase in U.S. traffic deaths in 50 years. In other words, juries are now being primed to deliver large verdicts and settlements when these perceptions of a dangerously broken industry match up with the facts of the truck accident cases that they're deliberating."
What safety steps do truck insurance companies want from commercial transport carriers?
Top of the list is putting drivers' phones on lockdown.
The Wall Street Journal reports that one company, in response to hefty premium increases over the last two years, "install[ed] a program called Cellcontrol on phones of 112 [of its employees]. The technology detects a vehicle's motion and can be programmed to prevent drivers from any calling, app use, texting and emailing unless the vehicle is stopped …"
Additionally, commercial auto-insurers want to know what's going on – at all times – in the cabs of the vehicles they're insuring.
Accordingly, the lure of lower premiums has motivated some trucking company employers to overcome their concerns "about cameras and other monitoring devices because they had the feel of 'Big Brother watching.'"
For instance, the Wall Street Journal reported that one trucking company installed "onboard video cameras" in 45 of its trucks:
"If there is a triggering event such as slammed brakes, these create video of the seconds just before and after the event. The video can exonerate a driver if wrongly accused of causing a crash, and it can help the firm coach its drivers if necessary …"
How do truck insurance companies reward the use of truck safety technology?
The Wall Street Journal reported the following:
One trucking company explained that its "insurer, Zurich's North America unit, reduced [the company's] insurance bill to encourage the use of smart technologies …"
Nationwide "reduces the premium [on its "commercial auto-insurance"] for some policyholders who use such equipment."