Michigan Supreme Court says car accident victim's estate can't use court rule to undo a change of venue even if it was based on inaccurate information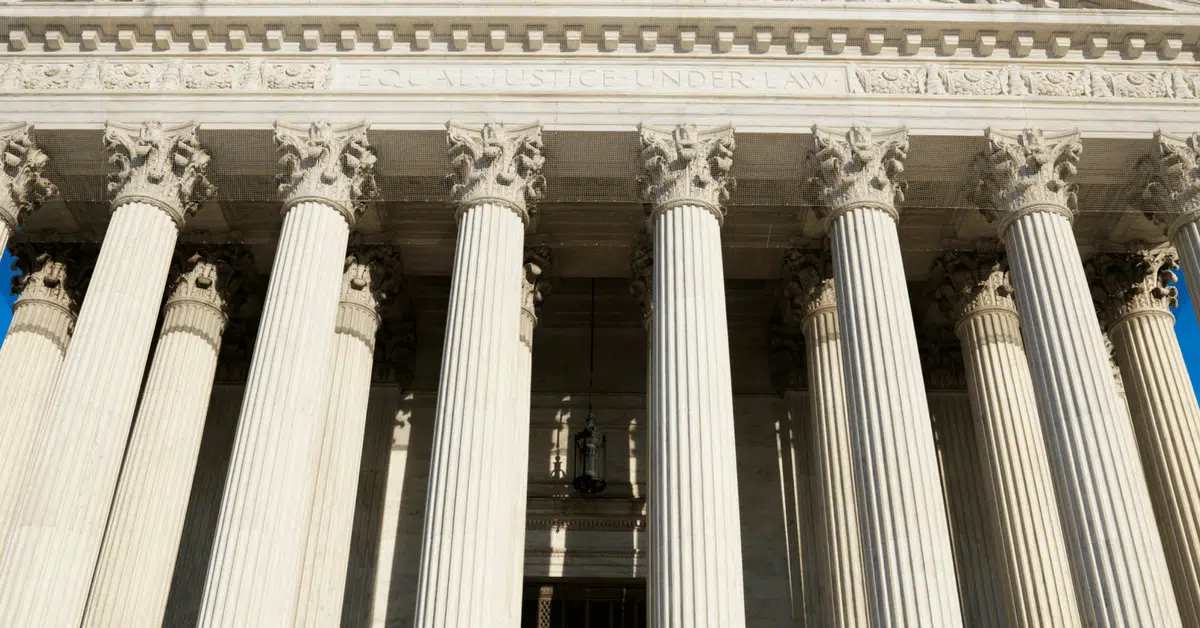 As the author of an auto law blog, I rarely write about venue decisions.
That doesn't mean venue isn't important. The tactical decision a lawyer makes about where he or she can file a lawsuit after a car accident can be very important.
The reason I rarely write about venue is that these cases just aren't that fun or exciting to write about. Reading a blog about venue and where to file a lawsuit is probably even less exciting for my readers than it is for me.
But today's case is different, and it's concerning enough that accident lawyers around the state should take careful note.
The Michigan Supreme Court recently decided a case called Dawley v. Hall, which involved a lawsuit filed by a victim's estate following a fatal auto accident.
What makes this case so unusual is the Court found that car crash victims will have no say at all when venue is improper – even when it's based on inaccurate information.
For Michigan car accident lawyers, that's a very unsettling conclusion. The knee-jerk reaction by plaintiff lawyers is to say that Dawley is yet one more case decided by the Michigan Supreme Court in favor of insurance companies and at the expense of consumers and the injured.
But Dawley actually is even worse than that. It may further incentivize defense lawyers and insurance companies to lie and deliberately provide false and inaccurate information because, after Dawley, it looks like they can get away with it.
In Dawley, the alleged at-fault driver successfully moved to change venue from Wayne County to Mason County, claiming the latter was the proper venue because he owned and operated a business there.
When the deceased victim's estate learned that this change of venue was based on information that wasn't factually accurate, the estate invoked Michigan Court Rule or MCR 2.223(A) to have the case sent back to Wayne County.
The five Supreme Court justices who heard the Dawley case (two justices recused themselves) agreed unanimously the estate couldn't do that because the court rule didn't apply to plaintiffs in car crash lawsuits:
"Because plaintiff's motion is neither a motion by defendant nor an action on the court's 'own initiative,' we hold that plaintiff cannot file a motion for a change of venue under MCR 2.223(A)."
"The [court] rule thus provides two avenues for changing venue [when the court in which a lawsuit is being heard is "improper"]: the defendant's timely motion or the court's order on its own initiative. Neither avenue contemplates a plaintiff's motion."
Why get all worked up about a change of venue after a car wreck case?
What has me so concerned is that there is already an epidemic of deliberate lying out there, and Dawley seems to further incentivize this type of unethical behavior when it comes to something as critically important as the proper venue for where a car wreck case can be filed because the Court is saying that there is nothing a plaintiff's attorney can do about it.
I live in a world where insurance company lawyers lie all the time.  Defense lawyers lie about insurance policy limits. It's simply astounding how many "mistakes" are discovered on the eve of trial about the insurance policy limits that they answered in interrogatories.  The same goes at motion call. Certain defense attorneys stand up and flat out lie, week after week, knowing the judge is too busy and has too many motions to parse things out and knowing they will almost never will be sanctioned for lying. Defense lawyers lie about whether they've conducted surveillance. I could go on with many other examples, but just trust me here when I say there are entire law firms that play very fast and loose with the truth today.
So what happens when, after Dawley, an insurance company defense lawyer decides to play fast and loose with the truth about venue?
Where I believe the justices got it wrong here is that a court rule is not the same as a statute enacted by the legislature
When it comes to the Michigan Court Rules, the justices – through the Michigan Supreme Court as a rule-making body – can address when a rule is clearly broken. The Court can address whether a court rule is being misapplied or if that rule is creating an unjust result.
They have the power to alter an unjust or clearly erroneous application to see that justice is done.
Justice is not done when a party gets rewarded for providing incorrect facts that change the venue of a lawsuit.
Sadly, the Court missed – or chose to ignore – the opportunity to fix this in Dawley.
We can now expect that, just as with insurance policy limits, defense lawyers will make a lot more "mistakes" in the future knowing that when they do this, there is nothing that a plaintiff's lawyer can do to correct a broken result based on inaccurate facts.
How else did the Michigan Supreme Court shut down the estate's claim for a change of venue?
Significantly, the justices were utterly unsympathetic to the fact that their ruling was allowing the alleged at-fault driver to get away with misleading the court into granting a change of venue.
Initially, they pointed out that there is a different court rule that may be better suited to the task of undoing the change of venue.
Specifically, the justices note that MCR 2.612(C)(1)(b) provides that "[o]n motion and on just terms, the court may relieve a party … from a final … order … on the following grounds: … Newly discovered evidence …"
But, then, just as quickly as the justices raise this possibility, they shoot it down, blithely refusing to even consider its application to the situation in Dawley:
"Even if plaintiff's evidence were new, her argument would still fail: she never made a motion under MCR 2.612(C). Instead, she simply observes that the Wayne and Mason Circuit Courts could have granted relief under that rule."
"Plaintiff's motion to transfer venue and accompanying brief never mentioned MCR 2.612(C) or requested relief from the Wayne Circuit Court's prior order."
"Consequently, because plaintiff has not properly raised the argument, we do not decide here whether [the other court rule] would allow, in certain cases, a plaintiff to effect a change in venue when a defendant has obtained a transfer to an improper venue."
What is the general rule for changing venue under the Michigan Court Rules?
In Michigan Court Rule 2.223(A), the Michigan Supreme Court has set forth the general rule governing when a lawsuit can be moved from an improper venue to a proper court.
Specifically, MCR 2.223(A) provides:
"If the venue of a civil action is improper, the court … (1) shall order a change of venue on timely motion of a defendant, or … (2) may order a change of venue on its own initiative with notice to the parties and opportunity for them to be heard on the venue question."