Pizza delivery driver's bad brakes don't slow down court from blaming pedestrian hit by car while trying to cross the street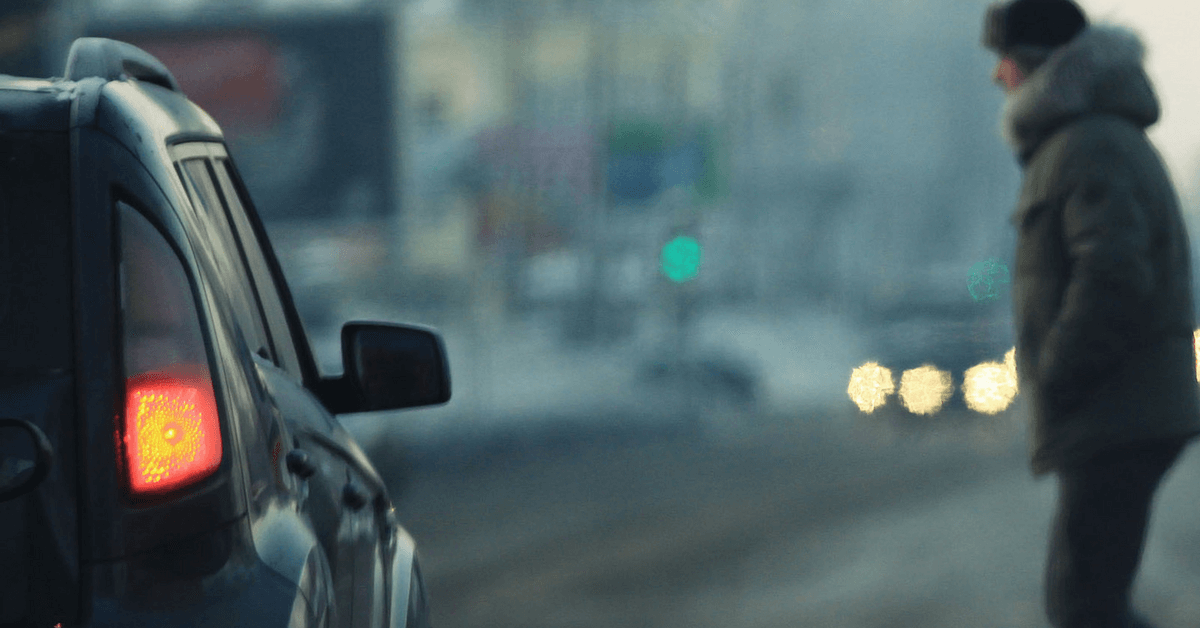 A pedestrian hit by a car hardly stands a chance of getting justice in Michigan – even when the at-fault driver of the car that hit the pedestrian is driving with bad brakes.
Not too long ago, I wrote about how, as an actual car accident lawyer, the way our Michigan Court of Appeals' has issued "guidance" "on how people should cross the street" didn't "conform to real life or how most pedestrians are hit by cars":
"Excessive speed and an inattentive driver are a much bigger cause of most people getting hit by cars when they cross the street than the "tips" that these judges elevated into an absolute affirmative defense."
In that case, the Court of Appeals effectively blamed the pedestrian – a young, school-age child – for getting fatally injured in an auto accident while trying to cross the street.
Now, in a recent case, the court is back at it: Blaming the pedestrian for being in the way of a negligent, inattentive driver who hit her.
Pedestrian hit by car with bad brakes: Driver not responsible for injuries
Unlike the other pedestrian-car accident cases I've analyzed on this auto law blog, in this case the driver's recklessness was more egregious: He was driving a car with bad brakes that barely worked. He then hits and seriously injured a young woman as a pedestrian, and he gets a blank check for doing it and is not held accountable for any of his choices and actions.
In Thurman v. Cleaveland, the Court of Appeals ruled that a lawsuit for pain and suffering by a Washtenaw County pedestrian who was severely injured (unconscious for seven days and hospitalized for 22 days) when she was struck by a pizza delivery driver while trying to cross Ann Arbor-Saline Road in Ann Arbor was properly dismissed even though the driver had bad brakes.
The driver claimed he was already "braking" and "immediately after seeing a dark shape in the road, he applied his brakes harder" when he unsuccessfully tried to avoid hitting Janet Thurman.
Significantly, evidence from a certified mechanic showed:
The "right tires had approximately 10% to 15% of the brake pad remaining …"
The "rear right tire had no outer brake pad, but there was a little left on the inner pad."
"The rear left tire only had little brake pad left and was almost metal to metal contact."
The "brake fluid levels were low."
Yet, even though the Court of Appeals acknowledged "the brakes on [the pizza delivery driver's] vehicle had mechanical problems" and "it is clear that the brakes had less than full functionality," the judges still voted in favor of dismissing the pedestrian's lawsuit.
The court reasoned that:
Even though Thurman's traffic crash reconstructionist concluded "that the accident could have been avoided if [the pizza delivery driver's] brakes had 'been in good working order,'" "there is no testimony or documentary evidence regarding what effect, if any, the brake problems had on the accident."
As is frequently becoming the case in pedestrian-car accident injury accidents, the mental gymnastics required by these judges to absolve reckless drivers for driving over vulnerable, defenseless pedestrians is becoming ever more absurd.
A pizza delivery driver slams on his brakes – brakes that had "mechanical problems" and were operating at "less than full functionality" – and, not surprisingly, he's unable to stop and, thus, he crashes into a woman pedestrian who is trying to cross the street after getting off work from her job at a senior living center.
But it's her fault that she got hit?
Come on. Where's the common sense in this? There is now a sharp divergence between real life and how real people cross the street and what is happening with how our courts are deciding these pedestrian car accident cases.
Our courts have run over the legal rights of injured Michigan pedestrians.
Why bad brakes didn't matter for a pedestrian hit by car while crossing the street?
After observing that the brakes on the vehicle that struck the pedestrian in Thurman had "mechanical problems" and were operating at "less than full functionality," the Court of Appeals surprisingly gave the following reasons for why those facts weren't important enough to let the pedestrian's lawsuit be heard by a jury:
The pedestrian's traffic crash reconstructionist "testified that without testing [the pizza delivery driver's] vehicle—which he had not done—he could not say how the problems [with the brakes] would affect the vehicle's stopping power."
"[T]here is no evidence in the record that [the pizza delivery driver] was aware or should have been aware that his brakes were functioning at less than 100%. [He] stated that before the accident his brakes were functioning normal. He also reported that before the accident he had not heard any metal-on-metal grinding, which would indicate that his brakes needed to be repaired … Thus, even if the brake-deficiency played some role in the accident, there is no evidence that [the pizza delivery driver] was negligent in his maintenance of the brakes and should be held liable on the basis that they did not stop his vehicle before it struck Thurman."