As nationwide trucker shortage worsens, FMCSA considers loosening safety & medical rules allowing more diabetic truck drivers on the road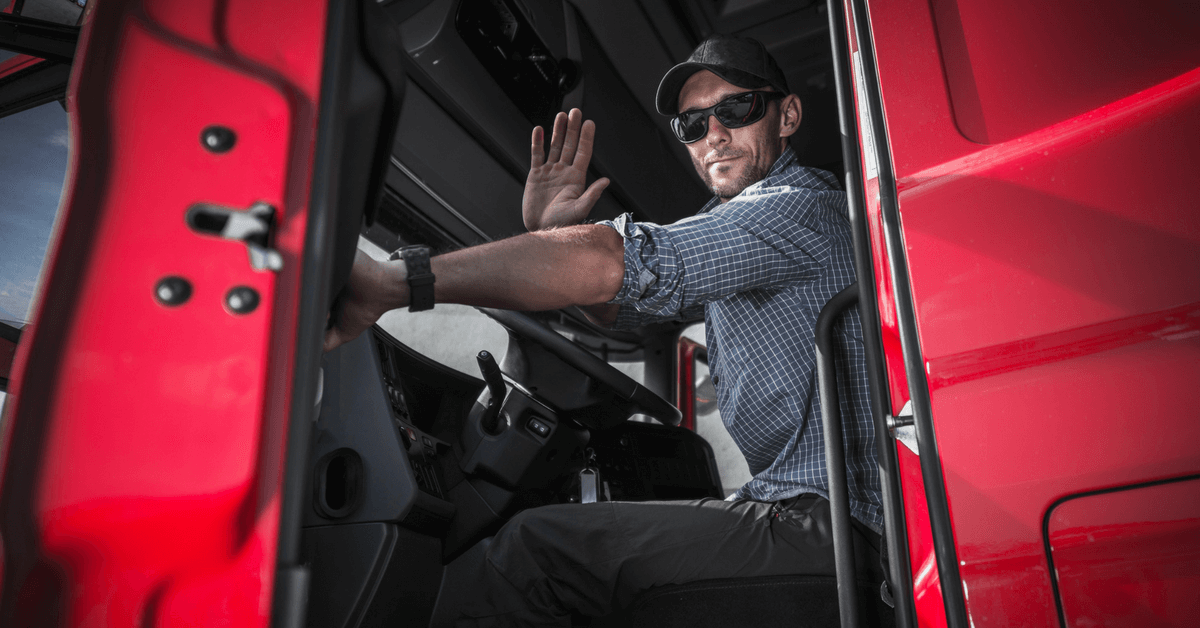 Can a diabetic be a truck driver?
The answer had until recently been a clear-cut "No" (unless the diabetic driver obtained a medical exemption through a process that was timely, costly and uncertain).
But today we have a nationwide trucker shortage.  And, as the reality of this continues to hit home, the Federal Motor Carrier Safety Administration (FMCSA) is looking for ways to solve the trucker shortage crisis.
As a truck accident lawyer in Michigan, and having handled catastrophic truck accident injury cases throughout the country, I see both sides. There really is not a clear-cut answer. Driving a big rig is tough, and the life is very hard. Most truckers today understand that the transportation industry will see huge changes in coming years with autonomous trucks displacing people behind the wheel. As a lawyer, I represent and help many truck drivers who are injured by other drivers on the road and I hear firsthand how hard things are for them and the pressures that they face.
The other side of this, however, is that as a truck accident lawyer, I've also helped many people who have been seriously injured in truck wrecks, usually by drivers who had no business being behind the wheel. These drivers are hired by trucking companies whose business model is to put profits over everyone else's safety. Unfortunately, as I've written and said many times before, an unsafe truck driver is cheaper to hire and pay than a safe one.
At the end of the day, I'd rather see a diabetic truck driver behind the wheel who's health is carefully monitored and supervised than a grasshopper trucker who jumps from state to state after he or she causes too many truck wrecks and receives too many traffic safety violations.
No doubt, the FMCSA's willingness to now consider diabetic truck drivers is based on the same considerations that I have as a truck attorney. The FMCSA is trying to find a rules-based solution to the problem of so many trucking companies looking the other way and putting unsafe drivers behind the wheel and, thus, increasing everyone's risk on the road.
The FMCSA appears poised to alter its safety standards in order to get more FMCSA-approved truck drivers on the road and to discourage trucking companies from turning to demonstrably dangerous drivers to keep their fleets rolling.
Specifically, the FMCSA has proposed:
Elimination of "the blanket prohibition against insulin-dependent diabetic individuals' operation of commercial motor vehicles (CMV) in interstate commerce."
Elimination of the exemption process in favor of allowing diabetic truck drivers the opportunity to drive so long as he or she has obtained the necessary "Insulin-Treated Diabetes Mellitus Assessment Form" from a treating clinician and provided it to the certified medical examiner who conducts the trucker's medical exam.
To be clear, I have great respect for truck drivers – having represented many of them after they've been injured in serious truck accidents caused by no fault of their own. Diabetic truck drivers are very different from truck drivers with medical conditions such as epileptic seizures, and some of the other very dangerous medical conditions that I routinely see truckers driving with and causing terrible harm, injury and death to others on the road.
FMCSA should be raising safety standards, not lowering them
The FMCSA has a stated mission "to reduce crashes, injuries, and fatalities involving large trucks and buses."
But any observer – or reader of this auto lawyer blog – knows that, over the past year of the Trump Administration, the FMCSA has been acting to lower its safety standards. In some cases, such as in this one, there is an understandable reason behind it.
But that isn't always the case, such as with the Trump Administration's recent decision ordering the FMCSA to cease its efforts to identify the nearly 1 in 3 truckers on the road today with obstructive sleep apnea and, thus, prevent hundreds of truck accidents every year in this country.
Interestingly, here's what the FMCSA has said about its reasoning for considering a rule change that would make it easier for diabetic truck drivers to drive:
"FMCSA evidence reports, ADA studies, and MRB conclusions and recommendations indicate that drivers with ITDM [insulin-treated diabetes mellitus] are as safe as other drivers when their condition is well-controlled … [They] do not pose an unreasonable risk to their health or to public safety … FMCSA has determined that the inconvenience and expense for drivers, and the administrative burden of an exemption program are no longer necessary to address concerns of hypoglycemia and meet the statutory requirement that drivers with ITDM maintain a physical condition that 'is adequate to enable them to operate (CMVs) safely.' 49 U.S.C. 31136(a)(3). The principal reason for codifying medical qualification standards for ITDM drivers is to eliminate the prohibition on physically qualifying these drivers, thereby promoting their ability to earn a living without the inconvenience and added costs of obtaining and maintaining an exemption."
What does the FMCSA currently say about a diabetic truck driver?
Rule 391.41(b)(3) of the FMCSA's Federal Motor Carrier Safety Regulations (FMCSR) 391.41(b)(3) provides:
"A person is physically qualified to drive a commercial motor vehicle if that person … [h]as no established medical history or clinical diagnosis of diabetes mellitus currently requiring insulin for control."
What dangers do diabetic truck drivers pose?
Here's what the FMCSA has said about the dangers of diabetic truck drivers:
"Diabetes mellitus is a disease manifested by the body's inability to maintain normal function of insulin, a substance that controls glycemic levels in the blood. Diabetes presents a major health challenge, particularly those who drive CMVs in interstate commerce."
"Of particular concern for drivers [with ITDM or insulin-treated diabetes mellitus], however, are the immediate symptoms of severe hypoglycemia—a condition where insulin treatment may cause blood glucose to drop to a dangerously low concentration. A person experiencing hypoglycemia may have one or more of the following symptoms: Double vision or blurry vision; shaking or trembling; tiredness or weakness; unclear thinking; fainting; seizures; or coma. If any of these symptoms of severe hypoglycemia occurs while someone is driving, there is the potential for a crash."
What is the current FMCSA exemption process for diabetic truck drivers?
In 2003, the FMCSA began its exemption program for diabetic truck drivers with stable insulin-treated diabetes mellitus who wanted to obtain and/or maintain permission to operate a commercial motor vehicle in interstate commerce.
In support of a request for exemption, diabetic truck drivers would need recommendations from an endocrinologist, an ophthalmologist/optometrist and a medical examiner. Requests for exemption are published in the Federal Register and open to public comment. Approvals and/or denials of exemption requests must also be published in the Federal Register. A truck driver who is granted an exemption must also comply with yearly and quarterly reporting and examination requirements.
(Sources: FMCSA's July 27, 2017, publication in the Federal Register; FMCSA's September 9, 2016, publication in the Federal Register; FMCSA's May 4, 2015, publication in the Federal Register)