In story on a national safety crisis for our children, CBS News asks: Shouldn't a school bus driver be as safe as a driver transporting lettuce?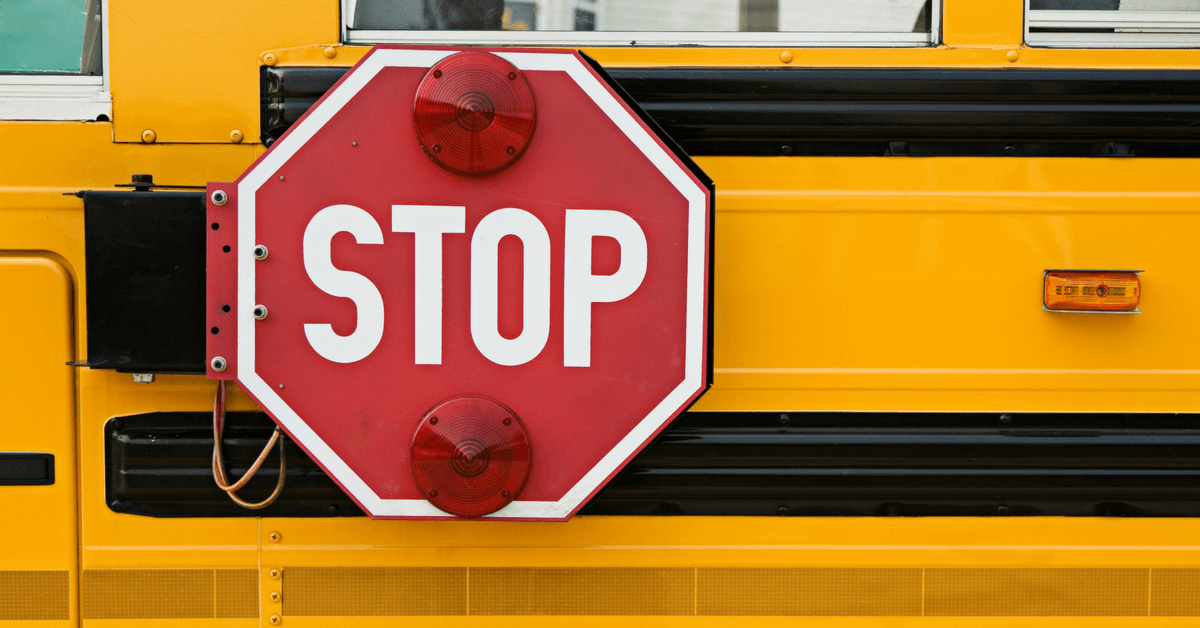 What are federal safety authorities, state officials and school districts doing to make sure that school bus drivers won't hurt our kids?
Not enough.
As I recently told CBS News for its story, "[I]nvestigation finds stunning lack of oversight of school bus drivers":
"Truck drivers that are driving heads of lettuce or television sets actually have to meet higher safety standards than the people that drive our children on school buses …"
I know that sounds incredible, but it's true.
Because school buses rarely cross state lines, some of the most important federal mandatory safety rules do not apply to school bus drivers.
Indeed, the Federal Motor Carrier Safety Administration (FMCSA) regulations that a school bus driver is exempt from include:
Driver qualification (including physical qualification and medical certification) regulations.
Hours-of-service regulations.
Vehicle maintenance and repair rules.
Bus inspection program requirements.
Vehicle operation regulations.
Insurance and registration regulations.
That means that a lot of people who are too unsafe to be hired to drive a truck are instead getting behind the wheel of a school bus.
And we're unknowingly entrusting them with the care and protection of our children.
I told CBS News what the frightening reality is:
Because "[t]here are no universal standards," "there is nothing that automatically will disqualify a school bus driver who, let's say, has an extensive criminal background or DUIs or has caused too many crashes …"
Under the current system "drivers with disqualifying medical conditions would not be able to work for a company like Greyhound," but "they could drive a school bus."
Check out the video below to see my full interview with CBS Evening News:
Over 22,000 school bus accidents a year, 60 school bus driver accidents every day
It's important that parents understand the potentially deadly dangers that CBS reports our nation's children face every time they step onto a school bus to go to go to school or home from school:
"Every day, 60 school bus drivers get into accidents. That's about 22,000 bus crashes a year, injuring thousands of students."
You can literally drive a bus through these exemptions that allow much lower safety standards for school bus drivers.
Add a driver shortage to the mix of lower safety standards and exemptions to medical disqualifications, and you have some very scary examples of how some of these school bus drivers are being hired.
CBS News reported the following about one of the largest school bus companies in America, Durham School Services:
"One of the largest school bus companies in the country — Durham School Services — has turned to Craigslist to find drivers. The company even called former employees like Kelly Shane Hooper, who was hired despite being under investigation for multiple charges of child pornography."
If Durham has hiring standards, I would say they are so low that they're nearly non-existent.
Just last year, I wrote about Durham School Services in a tragic school bus crash in a Chattanooga, Tennessee, where a school bus driver allegedly repeatedly bullied, endangered and verbally abused his passengers, caused a school bus accident that killed 6 elementary school students.
This school bus driver was still driving children, despite the school district having received "many e-mails of complaint and concern" about this driver.
As I explained to CBS, harrowing examples like this of the dismal state of affairs for school bus driver safety will make parents shudder:
"Parents assume when they put their children on a school bus that that driver is safe. These parents really need to be asking who's driving their children …"
For years, I've been calling for stricter safety rules for school bus drivers and for more driver training:
"I fail to understand, not just as a bus accident lawyer but also as a father, why school bus drivers – the very people we as parents entrust the safety of our children to – are exempt from many of the exact same safety regulations that we think are important enough to apply to commercial bus drivers and truck drivers transporting commercial goods."
Hopefully, by shedding light on this national safety crisis for our children, CBS News's investigation will provide the push needed to improve the failing grade that school bus driver safety is shamefully so well-deserving of.