5 Michigan-specific studies show more motorcycle accident deaths and injuries among non-motorcycle helmet wearers. Were there any benefits to an all-rider helmet law repeal?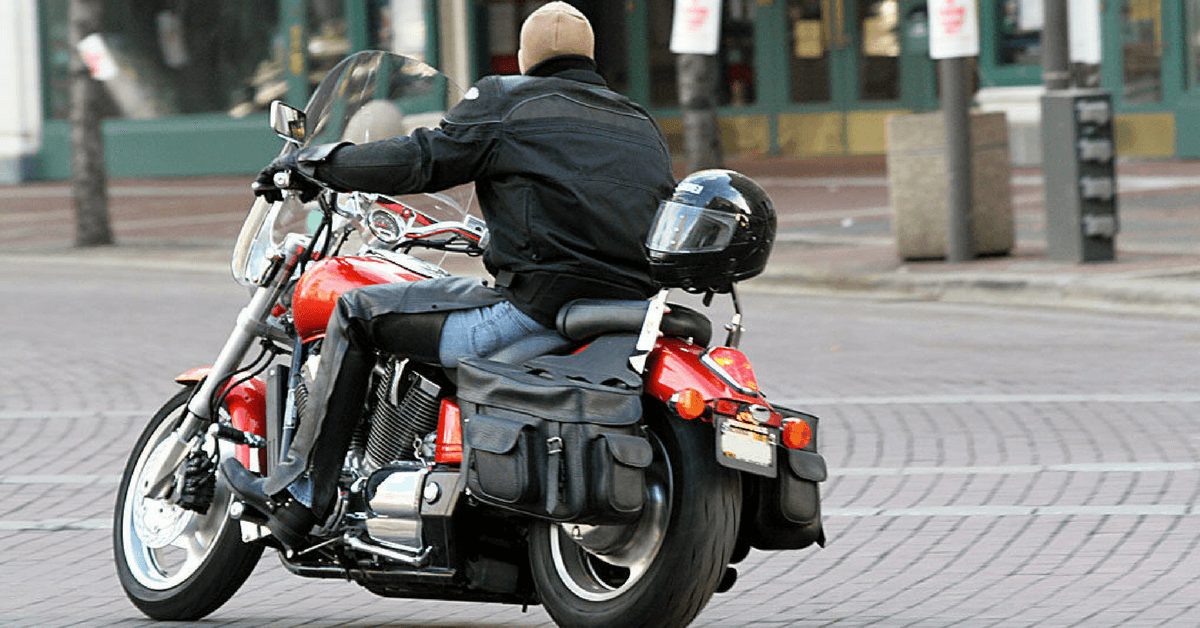 This is a guest blog post by my friend Dan Petterson. Here, Dan explains how five Michigan-specific studies support something our own motorcycle accident attorneys at Michigan Auto Law have been warning about for years: the all-rider motorcycle helmet law repeal has not benefited anyone. It has boosted injury and death rates from motorcycle accidents. The helmet law repeal in Michigan has been a disaster.
Dan Petterson is president of a motorcycle safety organization called SMARTER, and he and I have worked together in the past on motorcycle safety issues such as the dangers of Michigan's motorcycle helmet law. He has been delving into motorcycle crashes, injury and death statistics, in efforts to help the public and lawmakers understand the effect of the helmet law repeal.
Dan previously wrote on the five years of crash data since our all-rider motorcycle helmet law was repealed in April 2012, as well as whether the motorcycle safety programs we have today are really effective in preventing motorcycle accidents and what can be done to reduce future crashes.
The attorneys at Michigan Auto Law appreciate his hard work to protect motorcycle enthusiasts and to help make our roads safer.
Research before helmet law repeal ignored

In April 2011, our elected decision-makers made the tragic decision to quash Michigan's all-rider motorcycle helmet law.
They had available to them nearly 40 years of national and international research proving that helmet use works to reduce deaths and injuries in the event of a crash, and that when an all-rider helmet law is in effect, almost every rider wears a helmet.
They chose to ignore that research.
Now, more than five years after the repeal, we have new data by way of five Michigan-specific reports — each of which confirms that repealing the all-rider law has resulted in more injuries and more deaths.
How the researchers saw life, death after the helmet law repeal

Michigan State University and Grand Rapids Medical Education Partners did a group study comparing outcomes among 192 motorcycle crash victims in a 7-month period before and after the helmet law repeal. It found:
After the repeal, nonhelmeted motorcyclists rose from 7% to 29%.
There was no difference in mortality rate between helmeted and nonhelmeted riders after admission; however, crash scene fatalities for nonhelmeted riders increased significantly.
Intensive care unit length of stay, mechanical ventilation time and cost of stay were higher for nonhelmeted riders.
The University of Michigan Transportation Research Institute's study, based on crash data from 2009-13, determined:
Among the crash population, helmet use dropped from 98% in 2008-11 (before the helmet law repeal) to 74% in 2012-13 (after the repeal).
The percentage of out-of-state riders who were involved in Michigan crashes has remained stable at 5%. This is one way of estimating whether there has been any change in out of-state ridership after the repeal.
Helmet use rates for crash-involved riders ages 16-20 dropped from 97% before the repeal to 86% afterward.
Risk of fatality is 2.8 times higher and risk of an incapacitating injury is 1.4 times higher for motorcycle riders not wearing a helmet.
The fatality rate in 2013 is the highest in 5 years, at 3.6% of crash-involved riders. The overall rate since the modification is 8% higher than the overall rate for the three previous years.
Another MSU and Grand Rapids Medical Education Partners study reported an increased injury severity score, more deaths and higher neurologic injuries in the three years after the repeal, as well as:
Riders who did not wear a helmet increased from 7% to 28% after the repeal.
The nonhelmeted riders had increased alcohol use, intensive care unit length of stay and need for mechanical ventilation.
A second U-M study's authors concluded that Michigan's helmet law repeal resulted in a 24% to 27% helmet use decline among riders in crashes and a 14% increase in head injury.
And, finally, MSU and Grand Rapids Medical Education Partners researchers looked at cranio-maxillofacial injuries (injuries in the head, neck, face and jaws) three years before and three years after the helmet law change. The main findings include:
Under the new law, the proportion of motorcycle trauma patients who were riding without helmets more than doubled.
Compared to helmeted patients, those not wearing helmets were twice as likely to sustain cranio-maxillofacial injuries.
Before and after the change in the helmet law, unhelmeted patients had higher blood alcohol content.
The helmet law repeal has proven to be a grand yet tragic human experiment

The five years of data reported in my April 3 blog combined with these five Michigan specific research reports prove without doubt the negative impact of the repeal of Michigan's all-rider helmet law. Further, when an all-rider helmet law in in effect, significantly more riders wear a helmet.
Simply put, by not using a motorcycle helmet, the head, face and brain are no longer protected in the event of a crash. And the rider could very well be part of the next round of tragic research numbers.