Crooked IME doctors, bad faith litigation policies and insurance-friendly double-standards from our courts have emboldened auto insurers to step-up denials and illegal cut-offs without cause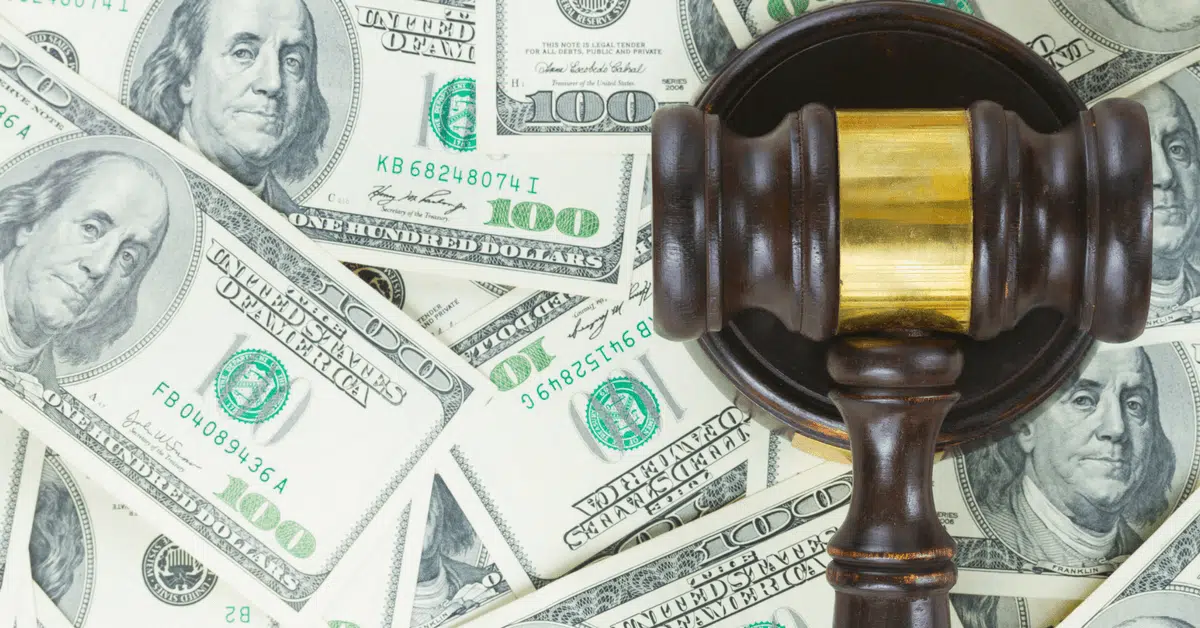 The Detroit Free Press recently reported — in a story where I was quoted as a source — that one of the contributing factors to Detroit's high auto insurance prices was the increase in auto No-Fault lawsuits.
People who read the story would be excused in thinking this increase in No-Fault first-party lawsuits was because of lawyers suing to rack up attorney fees.
Sure, there is some sad truth to this.
I've called out before the abuse of the No-Fault system by medical-provider lawyers and their provider lawsuits:
"There are some plaintiff personal injury law firms that primarily handle first-party No Fault litigation and provider cases, and some of these law firms are committing outright fraud. They will look up the police reports of automobile accident victims and aggressively solicit them. This includes illegally sending solicitation letters, but also even sending representatives to the house. They will then send these auto accident victims to a network of doctors, physical therapy, and chiropractors for small whiplash and back injury cases. These providers work up the medical bills and charge the accident victims' auto No Fault insurance companies. The money is good. These lawyers will take one-third to 50% of the medical bills from the eventual settlement. Anything they settle for the actual client from the auto accident tort case is just gravy." (Per March 12, 2016, Michigan Auto Law blog post, "Bobby Raitt leads auto No Fault Panel Discussion for MI defense attorneys.")
Make no mistake — there are some very bad auto lawyers out there. I've repeatedly called out on this blog before for illegal solicitation and lawyer ambulance chasing. These lawyers are breaking the law and they give the entire profession an ugly black eye. If and when the Michigan Attorney Grievance Commission ever decides to finally do something about this (they have not prosecuted one attorney in Michigan for illegal solicitation or ambulance chasing for over a decade, except for one who had an investigator of the law firm walk into a hospital room to sign up a car crash victim — the AGC inexplicably dismissed this count) it would do a great deal to help protect the public, the profession, and attorneys lagging faith in the Attorney Grievance Commission itself.
But all of this is still putting the cart before the horse.
The real reason for the big spike in lawsuits is Michigan's car insurance companies' ever-increasing rate of unreasonable denials and "cut-offs" of No-Fault PIP benefits to car crash victims.
Blaming the spike in auto No-Fault lawsuits on lawyers' greed fails to tell the real story of what is going on in Michigan.
The big picture is that it's not auto accident lawyers that are the reason these auto No-Fault lawsuits are being filed. Yes, it takes an auto accident lawyer to actually file the lawsuit, but the lawyers filing lawsuits is the effect.
It is not the cause.
The real cause is the greed, abuse and outright fraud being committed every day by the auto insurance companies that compel innocent people who paid for these PIP benefits to be forced to hire lawyers and file lawsuits. The real cause is the unreasonable and unjustifiable denials and cut-offs of No-Fault medical benefits and wage loss and attendant care to often desperate, hurting car crash victims.
That's what's driving these lawsuits.
To get a fuller understanding, readers of the Freep story and this blog post need to understand that the following factors have contributed to auto insurers' surge in benefit denials and "cut-offs":
The cumulative effect of years of insurance-friendly rulings by Michigan courts have emboldened auto insurers to deny and cut-off No-Fault medical benefits to car crash victims with impunity. Remember, Michigan has no bad faith laws, no punitive damages, no exemplary damages, no claim for emotional damages that insureds can use to deter illegal cut-offs by insurance companies. In fact, thanks to our Supreme Court, consumers can't even use the Michigan Consumer Protection Act to protect them (the consumers) from auto insurance company fraud and abuse.
How emboldened have the insurance companies become? One CPAN study shows auto insurers won 84% of major auto No-Fault legal cases before the Michigan Supreme Court in the last 10 years.
The Freep's calculations regarding increases in "crash-related," "first-party lawsuits" in Wayne County are likely inflated due to double-counting. Many of those lawsuits involve the same case, but separate lawsuits are filed by both the car crash victim (seeking unpaid, overdue No-Fault benefits) and the medical provider who treated and cared for the victim (seeking payment for as yet unpaid medical bills).
Double-standard for No-Fault fraud that allows an insurance company to accuse a car accident victim of "fraud" and, thus, avoid paying all benefits based on actions that wouldn't amount to "fraud" if they were done by the insurer.
The Michigan Court of Appeals' atrocious ruling in Bahri v. IDS Property Casualty Insurance Company, which insurance lawyers, adjusters and many Wayne County judges have exploited to allow auto insurers to parlay the most insignificant mistake or misstatement by a car crash victim into a claim of "fraud," thereby allowing the insurance company to deny all present and future No-Fault benefits to the victim.
Insurers' embrace of abusive IME policies like State Farm's — using notorious "cut-off" doctors (i.e., insurance company hired guns who are misleadingly called "independent medical examiners") who are hired by No-Fault insurance companies to accuse people they examine of malingering, exaggeration and fraud.
The Michigan Court of Appeals' shameful ruling in Johnson v. Wausau, which immunizes insurance companies and adjusters from intentionally and deliberately lying to car accident victims about the availability of No-Fault benefits.
Insurers' overuse and over-reliance on "cost containment" companies like "Review Works" that slash medical bills without any seeming basis.
Insurers' arrogant stubbornness in arbitrarily denying and ignoring outstanding medical bills from doctors and hospitals.