Dangerous new "guidance" for Michigan injury lawyers from the Court of Appeals on how it will analyze fault in pedestrian-car accident lawsuit cases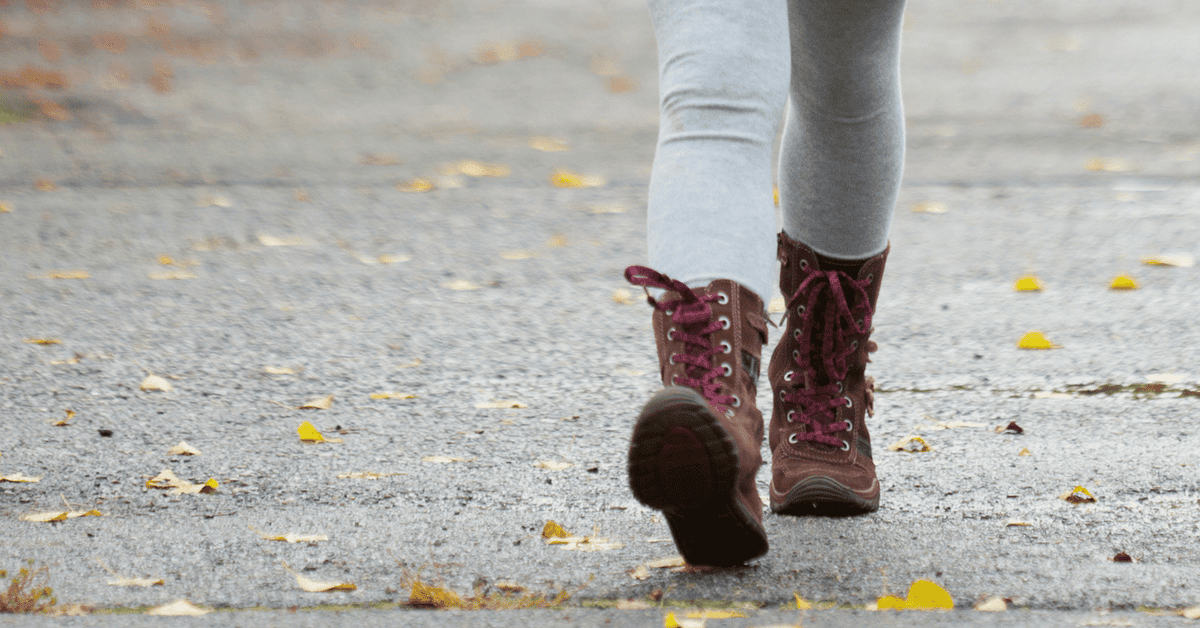 The Michigan Court of Appeals has issued a new decision in a tragic pedestrian-car accident where a young school-age child was struck by a car and killed while crossing the street as a pedestrian. The decision, Taylor v. Coole, leaves the child's family unable to bring a wrongful death lawsuit against the driver of the car that struck and killed her.
The reasoning, although well-intentioned, is faulty.
In the case, the judges concluded under Michigan's "comparative fault" rules that the child was "more than 50% at fault" for the pedestrian-car accident and, thus, her estate could not bring a lawsuit against the driver for the loss of their child.
The court was taking the unusual step of saying that reasonable minds could not differ as to the child being more than 50% at fault and therefore, as a matter of law, the family was barred from recovering wrongful death damages in a lawsuit.
The appellate court judges then offered up what it considers to be "guidance" for Michigan injury attorneys filing pedestrian-car accident lawsuits.
The case is Taylor v. Coole, and the legal "guidance" from the appellate court for Michigan lawyers on how people should cross streets. This includes:
Crossing the street inside a crosswalk.
Cross where there's a street light or some kind of "ambient lighting."
If crossing in the dark, wear light or bright-colored clothes (not "dark clothing").
Don't run across the street.
Advice doesn't conform to real life or how most pedestrians are hit by cars
Science and "real life" have never figured prominently into Michigan's premises laws. The entire concept of "open and obvious" that has been used to dispose of hundreds of "trip and fall" lawsuits is soundly rebutted by over seventy years of human factors science on how people actually behave.
We saw some of that judge-made reasoning that often conflicts with reality in the Taylor v. Coole case.
Sure, it is certainly safer to cross a street at a crosswalk than it is to cross the street outside of one. Except that this isn't how people cross most streets. Have lunch in Ann Arbor, or Lansing, or take a stroll around Campus Martius in Detroit for a few hundred examples on any given day of how people cross streets.
The court also said you shouldn't run across a street. This is good advice, but most young children do it anyways. And whether walking or running, if a car is driving the speed limit and keeping a proper lookout (most pedestrian-car accident cases involve cars that are speeding and where the driver is not paying attention), then that driver will still have ample time to avoid hitting a pedestrian. But in Taylor v. Coole, the court seems to turn what should be a factor in determining comparative negligence into an absolute affirmative defense.
The court said people should try to cross where there is better lighting. Good advice again (unless you're in the areas of Detroit still that don't have adequate street lighting). The advice to wear bright clothes just seems a bit odd to me since most people don't select their wardrobe for the day based upon how they might look crossing the street. Blue jeans are blue, not fluorescent orange. Most winter jackets are dark because that's what most people prefer to buy. People who may walk across a street don't dress like it's deer season.
None of the tips that the appellate court gave are exactly earth-shattering. What is earth shattering to me and perhaps to other attorneys that take pedestrian-car accident cases is that the court then took the unusual and extreme step of deciding that these "tips" are so important and so self-evident that they decided to take this wrongful death of a child case away from the right to even be decided by a jury.
But I think the judges got this one wrong.
The real reason why most people are hit by cars has far less to do with what the pedestrian is doing and far more to do with what the driver of the car is doing (and not doing).
Speeding is the main cause of most pedestrian-car accidents. If a driver is driving the proper speed limit, then it is usually easy for a lawyer to show using a time-speed-distance analysis through a visual conspicuity expert how much time the driver had to perceive and react before running over a pedestrian.
That leads to the second biggest cause of pedestrian-car accident cases. The driver is not paying attention, and doesn't see what is in front of him and what is plainly there to be seen.
Excessive speed and an inattentive driver are a much bigger cause of most people getting hit by cars when they cross the street than the "tips" that these judges elevated into an absolute affirmative defense.
How Michigan's 'comparative fault' law works in a pedestrian accident lawsuit

Under Michigan's No Fault Law, a pedestrian who is injured in a car crash can sue for pain and suffering compensation (i.e., "noneconomic loss" damages) if she can show she suffered a "serious impairment of body function." (MCL 500.3135(1))
However, "[d]amages shall be assessed on the basis of comparative fault, except that damages shall not be assessed in favor of a party who is more than 50% at fault." (MCL 500.3135(2)(b))
In Taylor, the court applied these negligence principles to conclude:
The pedestrian "was more than 50% at fault" for the "fatal car/pedestrian accident …"
The evidence "established that there was no street light or ambient light at the area that [the pedestrian] crossed the road. [The driver] had his headlights on as he was traveling. [The pedestrian] was wearing a dark sweatshirt, dark pants, and black boots. [She] was running and did not cross within a crosswalk. Given these facts, the trial court did not err by determining that [the pedestrian] did not exercise reasonable care for her own safety."
What duty does a motorist have to not hit a pedestrian?

Michigan law requires that, in order to avoid a car crash, drivers must drive "at a careful and prudent speed not greater than nor less than is reasonable and proper," and "shall not operate a vehicle upon a highway at a speed greater than that which will permit a stop within the assured, clear distance ahead." (See MCL 257.627(1))
However, a "driver is not negligent 'if another vehicle or other moving object suddenly intersects his lane of travel or line of vision at some intermediate point within his assured clear distance ahead.'"
What must a pedestrian do to avoid getting hit by a car?

The court in Taylor explained:
"'In the absence of evidence to the contrary, a pedestrian killed while walking on a public highway is presumed to have exercised at all times the requisite degree and amount of care for his own safety and preservation.'"
However, the court decided to then ignore this and said that when a pedestrian also "has a duty to":
"[W]atch the vehicle's progress to avoid being hit."
Importantly, "[c]ourts may consider whether a pedestrian was crossing outside a crosswalk when considering whether the pedestrian was comparatively negligent" in causing the pedestrian car accident that injured him.
All of this may be true. But it is also true that it would have been a better result for the court to have a jury weigh all the facts and compare and allocate fault between the parties.
There is a reason Michigan law calls it comparative negligence.