Whether for fun or transportation, more bikers are hitting the road now that the weather's warmer. Be safe and avoid bike accidents during National Bike Month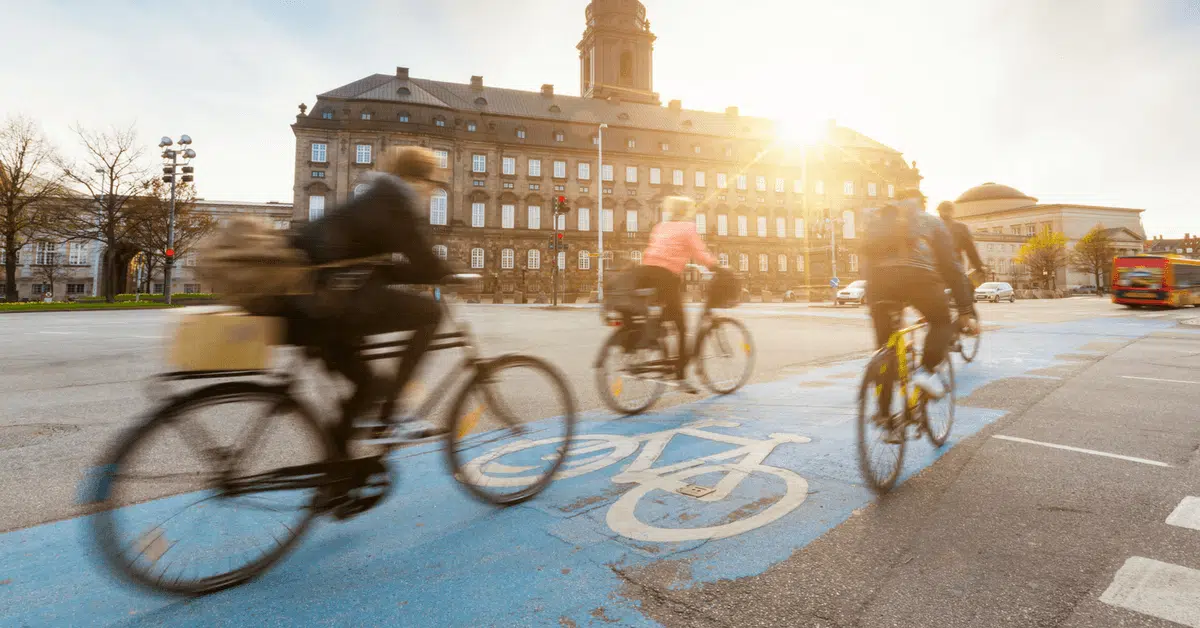 With May finally here, we've said goodbye to snow-covered roads and hello to sunny ones. That means Michigan residents are beginning to tune up their bicycles — oiling up the chains and inflating the tires — and taking them to the streets. What better time for National Bike Month, which kicked off yesterday — and what better time for a refresher on bicycle safety to avoid bike accidents?
The best place to start is by using your head — and protecting it. Wear a helmet and make sure your children are properly fitted for one. Helmets save lives and reduce the risk of head injury by 85%, according to the National Highway Traffic Safety Administration.
Take caution on the road to avoid bike accidents

But when taking to the road and pedaling alongside traffic, a helmet can only protect so much. As lawyers, we see so many tragic and preventable bicycle accidents, the most common of which are:
The motorist made a right turn across the bicyclist's lane of travel;
The motorist turned left at an uncontrolled or non-dedicated left-turn intersection;
The bicyclist or motorist failed to stop at a red light or stop sign;
A vehicle or bicycle passed on the right;
The vehicle "doored" the bicyclist, meaning a motor vehicle driver or passenger opened the door into the biker's path.
The bicyclist runs into roadway issues (that sometimes pose no hazards to cars) such as potholes, improper trenching, loose debris, poor pavement transitions or even overgrown foliage or trees causing shadows in the road.
As you can see, fault in these accidents can belong to either party. And each has a responsibility to make sure these accidents don't happen.
What bicyclists should know to prevent bike accidents

Obey basic traffic laws: This includes traffic lights, stop signs, one-way streets and other traffic laws. A bicyclist has the same rights and duties as drivers of other vehicles on the road, and additional responsibilities.
If there is a bike lane, use it. Ride in the same direction that traffic is flowing.
Ride to the right: Ride to the right of your lane, or to the outside lanes on a one-way street, particularly when traffic is moving faster than you are.
Use hand signals: Use bicycle hand signals when turning, stopping or moving from a lane. Forgot what means what? Here's a refresher.
Light it up: Use a headlight with a white light visible from ahead, and a red reflector/light visible from behind, when riding from sunset to sunrise or whenever there's poor visibility.
Wear reflective clothing: In conjunction with the lights on your bicycle, reflective clothing helps make you more visible to drivers.
Yield: Be prepared to yield to traffic at all times.
Keep at least one hand on your handlebar: This helps keep control of your bicycle at all times.
Free your hands for safe riding: You can use saddlebags, racks, baskets and backpacks to carry packages and free your hands for safe riding.
Yield the right-of-way to pedestrians: It's also best to give audible warning when passing a pedestrian, such as a bell attached to your handlebars.
Drivers have a duty that extends beyond National Bike Month in averting bike accidents

If you're a driver, you have a responsibility, too, to make your drive free of bike accidents:
Do not text and drive: Statistics show that if you are communicating by text while driving a vehicle, you are 23 times more likely to crash. Texting while driving takes your eyes off the road and diverts them to your cellphone. And before you know it, you could run over and kill a bicyclist.
Understand bicyclist vulnerability: Cars and trucks can weigh thousands of pounds. A bike can weigh around 20 pounds. As you can imagine, bicyclists can sustain catastrophic or deadly injuries in a collision.
Be sure before you pass: Give yourself an extra moment to assess the situation when passing a bicycle. For example, it's not wise or safe to pass a bicyclist going downhill, around curves, or when he is riding his bike at the same speed as traffic. Make sure there is enough room to safely pass, and you can gauge the bicyclist's direction. Do not cut off the bicyclist when turning right. When you do pass, make sure it's slow and careful.
Keep an eye out for bike lanes: Just because there's a bike lane, doesn't mean the bicyclist is perfectly safe. Do not veer into the bike lane. And pay attention to the bike lane, as it could abruptly end or be interrupted, causing the bicyclist to have to ride into traffic.
Pay attention to the bicyclist's hand signals: When a bicyclist holds his arm out, it doesn't mean he's giving it a stretch. It means he's turning right or left. Drivers should be familiar with the signals so they understand the bicyclist's intention.
Give bicyclists 3 feet if you can: At least 3 feet of clearance gives bicyclists room and prevents cars from swiping the bicyclists.
Follow the traffic laws and know the law for Michigan bicyclists: It's important for drivers of cars to follow traffic laws as they normally would, even when a bicyclist is among traffic. Know that road cyclists are following the same road rules as you, such as stopping at stop signs and red lights.
Watch when you opening your door: Don't knock an oncoming bicyclist down when you abruptly open your door. Give a full look behind and don't rely solely on your rearview mirror.
Lay off the horn: Honking your horn can startle the bicyclist and send him veering into traffic or a curb. It will not cause the bicyclist to go faster or get out of your way. It could cause a serious accident.
Be patient: If you start to feel annoyed and impatient with a bicyclist, keep in mind that there is a person on that bicycle. The Golden Rule, as in all aspects of life, applies here as well: treat every bicyclist as you would want your loved ones to be treated when you encounter someone on a bike and you are the one behind the wheel.
With that, here's hoping you enjoy National Bike Month and stay safe.