Don't be too easy a rider. Here are some quick tips on how to avoid motorcycle accidents as part of Motorcycle Safety Awareness Month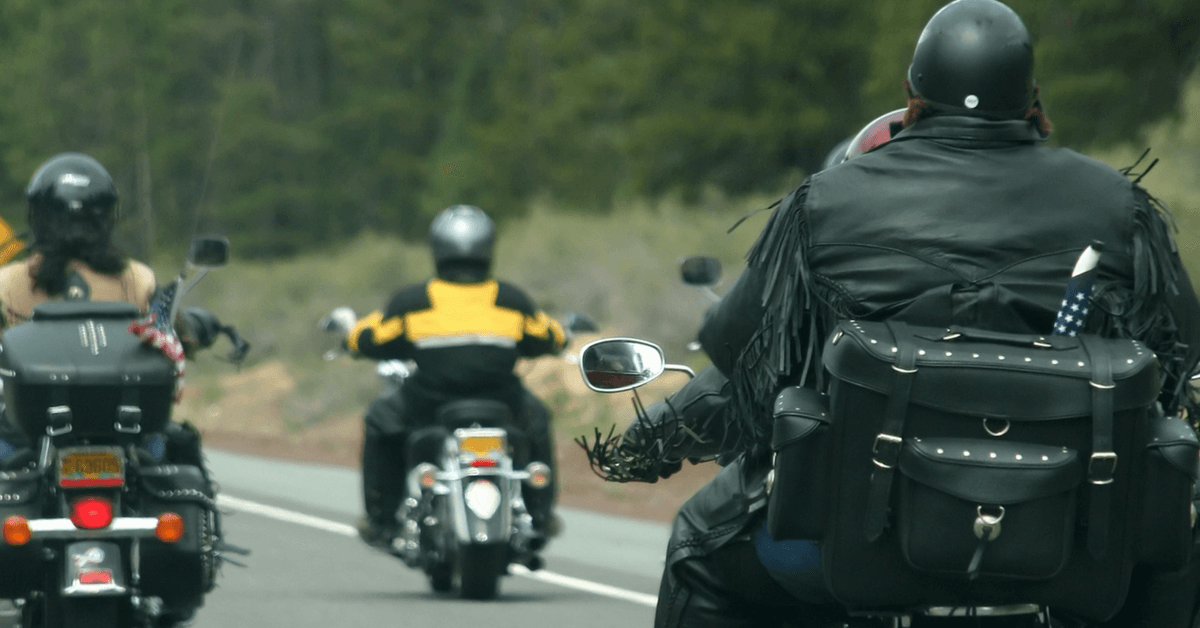 Although it is 48 degrees as I write this on Sunday, we know that beautiful spring weather will get here eventually. If you are the owner of a motorcycle, you've probably been thinking about getting out on the road and starting to hum along to "Born to Be Wild." If this describes you, take heed to the "whatever comes our way" line from "Born to be Wild." It goes hand-in-hand with Motorcycle Safety Awareness Month, which kicks off today.
First and foremost during Motorcycle Safety Awareness Month: Wear a Helmet
Throughout my 23-year career as an accident attorney helping people injured in motorcycle accidents, my advice to motorcyclists has stayed constant: wear a helmet.
Sadly, the tragic spike in motorcycle crash fatalities that has occurred in the five years since the Legislature repealed our all-rider motorcycle helmet law proves how important wearing a helmet can be. These past five years have seen a shocking spike in motorcycle-crash related deaths and injuries.
As my friend Dan Petterson, president of the motorcycle safety group SMARTER, told us last month, the Michigan Office of Highway Safety Planning (MIOHSP) recently released its preliminary annual statistical report, "Motorcycle Helmet Traffic Crash Statistics." Its findings for 2012-16 are troubling: in four of those five years, riders who crashed and were not wearing a helmet died at more than double the rate of riders who were. In 2015, the death rate for unhelmeted riders was nearly twice that for riders wearing a helmet.
As much as motorcyclists say they enjoy the  wind in their hair, that freedom is not worth the deaths of 167 riders and the 325 reported cases of very serious injuries — including traumatic brain injury — during 2012-16.
So please, as Motorcycle Safety Awareness Month rides through May, wear a helmet.
Other gear to invest in during Motorcycle Safety Awareness Month
Don't stop at your head. The rest of your body needs protection, too.
Your arms and legs should be fully covered when riding a motorcycle, preferably in leather or heavy denim, which will help protect your skin in a bike crash as well as prevent dehydration in the sun.
Boots or shoes should be high enough to cover your ankles. Gloves will allow for a better grip and help protect your hands in the event of a crash ­­— or just a Michigan pothole.
You also want to stand out so other vehicle drivers can see you, so pick brightly colored clothing. The most common cause of most of the crashes involving motorcycles I've litigated over the past 20 years has been motorists who say they didn't see a motorcycle operator who was plainly visible and there to be seen. It doesn't always mean the motorist didn't look — often when the brain is looking for other cars and trucks on the road, it doesn't perceive the motorcycle that is there in plain sight. Bright colors help to make you stand out.
New to a hog? Get training during Motorcycle Safety Awareness Month
If you've been saving up for your first motorcycle and are ready to cash in, you'll need proper training. The Michigan Rider Education Program, Michigan Motorcyclist Training Site Locator and Motorcycle Safety Foundation are among the resources for where you'll need to go.
Some of the essentials of safe motorcycle driving you'll be taught include:
Know the weather before you ride: Keep in mind that weather conditions, road surfaces and fatigue pose greater problems for motorcyclists than drivers.
Assume the driver of the other car or truck doesn't see you: Drive defensively and be prepared to take evasive action.
Ride near the center of the lane: This helps you stay out of other drivers' blind spots.
Do not ride two abreast in a single lane: When riding in groups, ride in a staggered formation, allowing a safe distance to maneuver in an emergency.
Do not speed: Slow down at night and during bad weather, when there is reduced visibility.
Keep your motorcycle in safe condition: Using the safety and maintenance checks listed in your owner's manual as a guide.