Drivers who use the Haggerty Connector in Novi and Commerce Twp., take heed: 3 miles of M-5 road construction will mean full lane closures for 2 months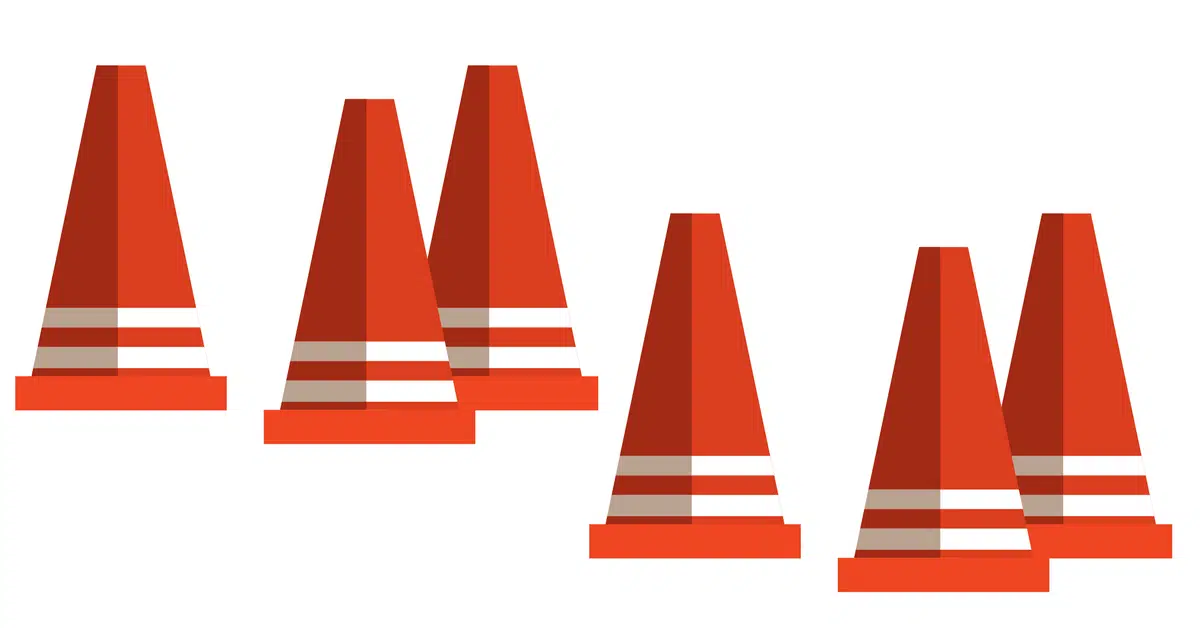 Though it actually happened in 2002, it seems like only recently when the 4-mile stretch of north M-5 — also known as the Haggerty Connector — was officially completed. Now, for motorists in Novi and Commerce Township, M-5 road construction means a major section of it will be closed through the end of June for concrete repairs.
According to MDOT, the project will begin April 22 with the closing of the four southbound lanes between Maple and 12 Mile roads. When the southbound work is done, the northbound lanes will close from 12 Mile to Pontiac Trail.
[UPDATE, MAY 11, 2017: The southbound lanes of M-5 that were under construction are scheduled to reopen Monday, May 15, while the northbound lanes will close that same day. Complete for the northbound lanes is scheduled for late June.]
But don't assume that this won't be the same kind of nightmare as last year's I-275 closure was for the area.
Yes, this is only a 2-month project, as opposed to the 4 months it took to rehabilitate 13 miles of I-275. And yes, the kind of traffic that comes and goes from this section of Novi and Commerce Township — as well as neighbor cities like West Bloomfield and Farmington Hills — isn't as heavy as what's found on I-275, into which M-5 feeds, and the neighboring I-96 and I-696.
But what concerns me as both an auto accident attorney and a driver who sometimes uses the Haggerty Connector, is the mindset of other drivers who are accustomed to the 55 mph, 4-lane semi-freeway.
Life before the initial M-5 road construction …
If you lived or worked in this section of Oakland County before 1994 — the time when work on the 4-mile stretch of north M-5 began — you'll recall the never-ending gridlock along Haggerty Road.
Haggerty in Oakland County was built with only one lane in each direction, but was long considered the main artery into and out of Commerce Township — a community that would see a 13,000-resident spike between 1990 and 2010.
Anyone who was heading to Metro Airport had to use a 9-mile stretch of Haggerty to get to Eight Mile Road in order to hop onto I-275. Nearly everyone heading home from work in Detroit would exit I-696 at Orchard Lake Road — or I-96 at Novi Road — then sit in more rush hour traffic on the roads leading to Haggerty.
Once the Haggerty Connector opened, the traffic flow didn't just improve, it was virtually revolutionized. Motorists could exit from and enter to it at the I-696/I-96/I-275 intersection. Four lanes meant more time moving than idling. Leaving for the airport didn't mean planning an extra hour's commute time. It gave much-needed flexibility to a suburban area that was no longer considered rural.
It also brought driving habits that, while expected, don't translate to the other neighboring roads.
And that's where I'm concerned.
… And life during today's M-5 road construction
As mentioned, Commerce Township's population has exploded. The U.S. Census Bureau reported nearly 27,000 residents in 1990, and more than 40,000 in 2010. Businesses have opened or relocated to the area, some of which can be seen lining M-5 in new industrial parks. Housing communities and senior living homes have been built.
Now, in this 2-month construction period, the traffic infrastructure that once was must be partially revisited.
Traffic on Haggerty between the affected areas of M-5 will no doubt be increased. When southbound M-5 is closed, the soonest that cars and trucks using Haggerty can get back onto M-5 southbound — and from there use I-696/I-96/I-275 — is at 12 Mile Road. Then, when northbound M-5 is closed, its traffic coming from the freeways will clog Haggerty on its way north.
How many of those motorists will be so itching to go 55 mph — or faster — like they normally do on the Haggerty Connector, that they'll do so along the detouring roads?   As with all big construction projects, we can sadly anticipate construction workers who will be hit by drivers going too fast or not paying attention. We can also predictably anticipate the road rage that heavy construction seeks to incite. And will the 4th most dangerous intersection in 2016 — Pontiac Trail and M-5/Martin Parkway — see an uptick in car accidents because of the temporary closures?
Nobody wants any of that.
So if you are a regular Haggerty Connector driver, and I cannot stress this enough: Be patient during the M-5 road construction, obey speed limits in construction zones, give yourself extra time, and watch out for construction workers and other drivers.
Road construction safety tips to protect construction workers and prevent car crashes in construction zones
While driving through these and other areas during road construction, please don't forget: fines and points for speeding are doubled. Always slow down in construction zones and watch for workers.
Our auto attorneys have represented people injured in construction zones and construction workers who have been injured and killed by careless drivers. These are terrible crashes and they almost always can be prevented by following these safety pointers for driving through construction zones. These tips specifically focus on how we can better protect construction workers from being hit by passing motorists and how we can all avoid or minimize our risk of being involved in a construction zone car crash.