Court: Car insurance policy's 'general' No-Fault fraud exclusion doesn't apply to car crash victim because she wasn't 'a party to, nor an insured' under policy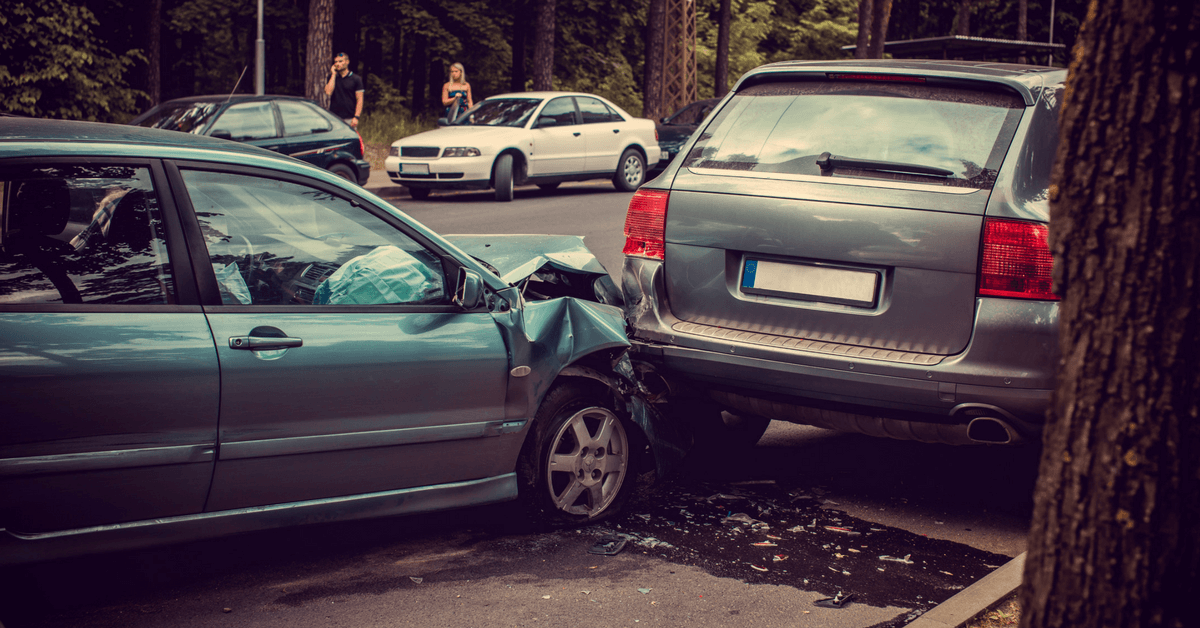 The high stakes — and badly broken — game of "gotcha" that auto insurance companies are playing today with injured car crash victims where the insurance company alleges fraud under Bahri to avoid paying No Fault insurance benefits (that are otherwise clearly payable) hasn't been stopped.
But it has been at least somewhat contained.
Insurance company defense lawyers – and insurance-industry-friendly judges – have been running wild with the erroneous appellate ruling in Bahri v. IDS Property Casualty Insurance Company.
In Bahri, it was determined that a "general fraud exclusion" in the No-Fault insurer's policy allowed the car crash victim to be disqualified from receiving all No-Fault benefits based on mistakes — so-called "fraudulent misrepresentations" — in the victim's "replacement services" statements.
The biggest problem with the Bahri decision is the clear conflict that it creates in giving the same insurance company claims adjuster who is required by law to pay auto injury claims the power to allege some type of "fraud" (no matter how flimsy the charge of fraud is) as a way to not pay these claims.
One Detroit judge thought it would be a good idea to give these insurance companies the power to be judge, jury, and executioner on these No-Fault claims.
Today these Bahri motions are being filed in every courtroom in Michigan.
Michigan's No-Fault auto insurance companies know a good thing when they see it. They have been on the hunt for any mistakes that they can use to claim "fraud" in any car crash victim's replacement services or attendant care form submissions and wage loss claims.
When they find one, the insurers and their lawyers cry "fraud" — trotting out Bahri as their sought-after justification for immediately denying and/or cutting off any and all present and future No Fault auto insurance benefits.
It does not matter how desperately needed those No-Fault wage loss, replacement services, or attendant care benefits might be.
Nor does it matter how specious and flimsy the underlying claim of "fraud" is that the insurance company is now claiming against their own insured!
And without bad faith laws or punitive damages to protect them, it does not matter how serious are the harms and the damage caused by the insurance company alleging fraud over the most ridiculous things.
As a Michigan auto accident attorney, I find it absurd that insurance companies have been given this unchecked power to suspend claims and allege fraud. And both myself and the other attorneys at Michigan Auto Law see the terrible harms being caused to car accident victims, depriving them of needed medical care, wage loss, attendant care or any other products, services and accommodations they need for their care, rehabilitation or recovery under the Michigan auto No-Fault law.
But one recent Michigan Court of Appeals decision has provided at least some hope for car crash injury victims facing insurance company bad faith, and for their attorneys.
In a recent published opinion, the court has made clear that the Bahri madness has its limits.
Specifically, in Shelton v. Auto-Owners Insurance Company, the Court of Appeals concluded that Bahri's No Fault fraud rule can only be applied to car accident victims who happen to policyholders on the policy under which No Fault benefits are sought.
Indeed, the Shelton court ruled:
"The law governing application of the policy exclusion in Bahri is not applicable in this case. In Bahri, the provision applied to the plaintiff in that case because 'defendant issued [the subject] no-fault automobile policy to [the] plaintiff.' … In this case, however, [the car crash victim] was not a party to, nor an insured under, the policy; she was injured while a passenger and because neither she nor her spouse or resident relative had a no-fault policy, defendant was required to pay her benefits pursuant to statute, not pursuant to a contractual agreement."
As for non-policyholders, the Shelton ruling means there can be no blanket denial or cut-off of No Fault when the alleged fraud is that of the policyholder: Each of the non-policyholder's claims for No Fault benefits (whether it's medical, wage loss or replacement services benefits) must be dealt with separately.
It's about time a ruling like Shelton came along because the Bahri No-Fault "fraud" rule has been a nightmare for Michigan car crash victims.
Thankfully, Shelton limits the harms that auto insurers can cause with their scorched-earth approach to casting the most innocent of mistakes as "fraud" in order to boost profits at the expense of paying claims to policyholders.
What facts don't constitute No-Fault fraud for car crash victims under the Bahri rule?
Although the Court of Appeals's ruling in Shelton was based on the policyholder/non-policyholder distinction, the court made it clear that the allegations of fraud in Shelton were "very different" from those in Bahri:
"In Bahri, the insurer presented unrebutted evidence (a) that plaintiff claimed replacement services benefits for three weeks before the auto accident even occurred; and (b) that over a period of seven weeks she repeatedly engaged in a wide range of chores on the days for which she claimed that someone else did them for her."
"In this case, it is clear that a question of fact exist as to whether plaintiff made material misrepresentations and, if so, whether they were made with the intent to defraud defendant."
"Defendant also argues that plaintiff fraudulently claimed assistance with doing laundry on June 1, because the investigator's report states that on that date he saw plaintiff wringing out a shirt while on the front lawn of her home. A single instance of a single shirt being wrung out does not demonstrate beyond question that plaintiff can operate a washer or dryer, carry loads of laundry or the like. Nor does it conclusively demonstrate an intent to defraud. Similarly, the fact that plaintiff was seen walking without a visible brace and was observed to bend on two occasions does not establish beyond a question of fact that she has defrauded defendant."