University of Nevada's Kristina Lakey and University of Michigan's Caitlin Scroggins are the recipients of the 2017 Michigan Auto Law Car Accident Injury Survivor Scholarship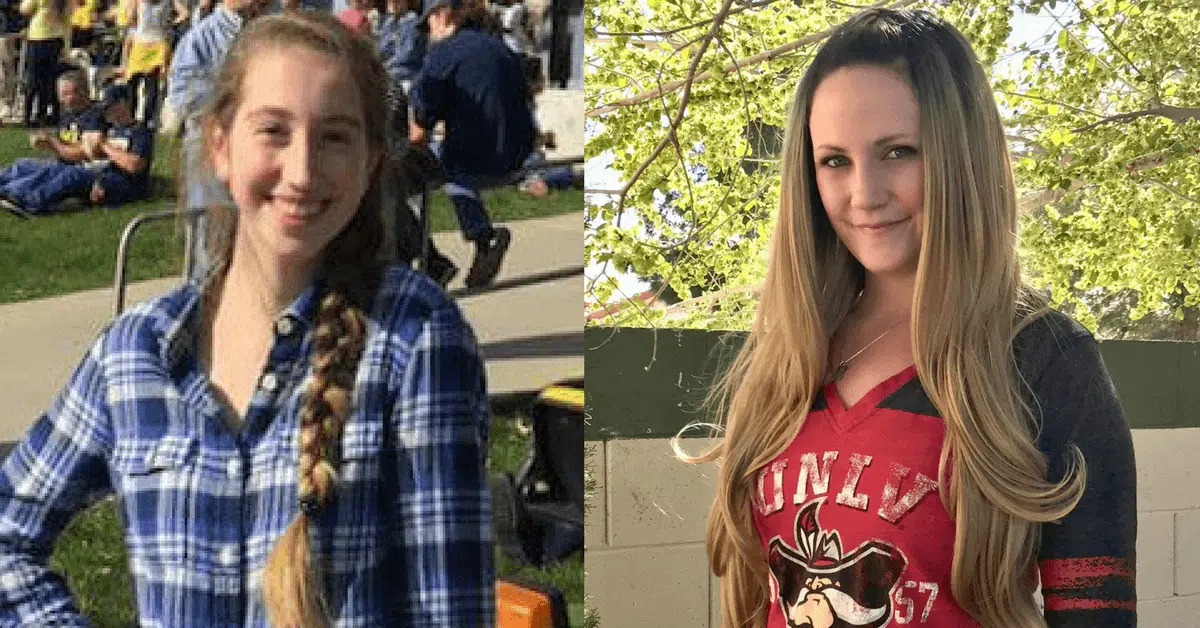 We're pleased to announce the winners of our 2017 Michigan Auto Law Car Accident Injury Survivor Scholarship. This scholarship is personal to us. Our attorneys have been helping people injured in automobile accidents in Michigan for more than 60 years. Without question, some of the hardest, but also the most emotionally rewarding cases we litigate as attorneys involve young people who've overcome life-changing obstacles caused by serious wrecks. As an attorney, it is enormously fulfilling to be a part and play some role in helping people overcome terrible adversity.
These challenges prompted our attorneys to start an injury scholarships for auto accident victims five years ago.
Michigan Auto Law offers the Car Accident Injury Survivor Scholarship every year with a Dec. 31 deadline. For more information, including eligibility and an application, please visit our Michigan Auto Law Scholarship page.
We are very pleased to introduce our winners for 2017.
Kristina Lakey, University of Nevada, Las Vegas, 2017 Michigan Auto Law Car Accident Injury Survivor Scholarship winner
In December 2015, Kristina was traveling in low visibility on a highway in Idaho. Her 3-year-old son was in the backseat strapped into a front facing child car seat. Her car was struck head on by a young driver who crossed the center line to avoid snow drifts.
Kristina sustained head trauma and whiplash as well as continued severe headaches following the crash. Sadly, her son did not survive his injuries. Kristina had to deal not only with this devastating loss, but also with the effects of post-traumatic stress disorder and complicated grief.
She petitioned the Idaho State Transportation Department to make U.S. Highway 93 safer by making the center line more visible in bad weather. She also contacted the Department of Highway Safety about her son's child safety seat and his death in hopes that, in the future, car seats can be better manufactured to protect young children like her son.
Since the accident, her academic major has changed from social work to biology as she has always had a passion for biology and medicine. She hopes to study regenerative biology and neuroscience, particularly in the regeneration of spinal cord segments. Spinal cord injuries are one of the most devastating injuries that can occur in a motor vehicle crash and was the cause of her son's death.
According to her essay: "I have been working on writing local senators in hopes of changing child seat safety laws in Nevada to include extended rear-facing to the child seat maximums. I am also looking into writing U.S. lawmakers about a change I feel needs to be made with child seat safety recommendations. My son had a medical condition which predisposed him to easy bleeding in the brain — he would have greatly benefited from a rear-facing car seat until he was a little older and his bones had further developed."
We commend Kristina on her advocacy efforts for child seat safety and highway safety.
Her story demonstrates that sometimes catastrophic events, such as auto accidents, can alter one's education and future career path.
Caitlin Scroggins, University of Michigan, Ann Arbor, 2017 Michigan Auto Law Car Accident Injury Survivor Scholarship winner
With only two weeks left in her senior year of high school, Caitlin's graduation plans changed abruptly in May 2015: she was struck on the driver's side by a car going nearly 70 miles per hour.
Her extensive injuries included a broken pelvis in six places and splintering of her pelvic bones, causing lacerations to her bladder, spleen, kidney and adrenal gland. She also suffered a broken rib, collapsed lung and life-threatening internal bleeding. Overall, her injuries resulted in a 23-day hospital stay with the first five in the ICU. After being discharged, she was wheelchair bound during the summer and faced serious pain for many weeks along with physical therapy.
Determined to attend her first semester at U-M that fall, Caitlin faced difficult obstacles. As she explains in her essay: "I would walk a couple of miles daily for classes while blocking out the pain. At night, I would toss and turn for hours; there is no comfortable way to sleep on a healing pelvis. I refused to take any form of pain medication after going through horrific opiate withdrawals in August. Since my struggles that first semester I have learned a lot about how to slow down and only do what I can handle. My experiences allow me to keep the big picture in perspective and not get upset over little things like one terrible grade. I now speak openly about my experiences and serve as a peer mentor to incoming freshmen … helping them overcome their own struggles and anxieties over grades."
We wish Caitlin continued success as she pursues her lifelong dream of veterinary school.
We also offer scholarships for high school and law school students as well. Visit our Scholarships page for more detail.