What is the FMCSA 30 minute break rule?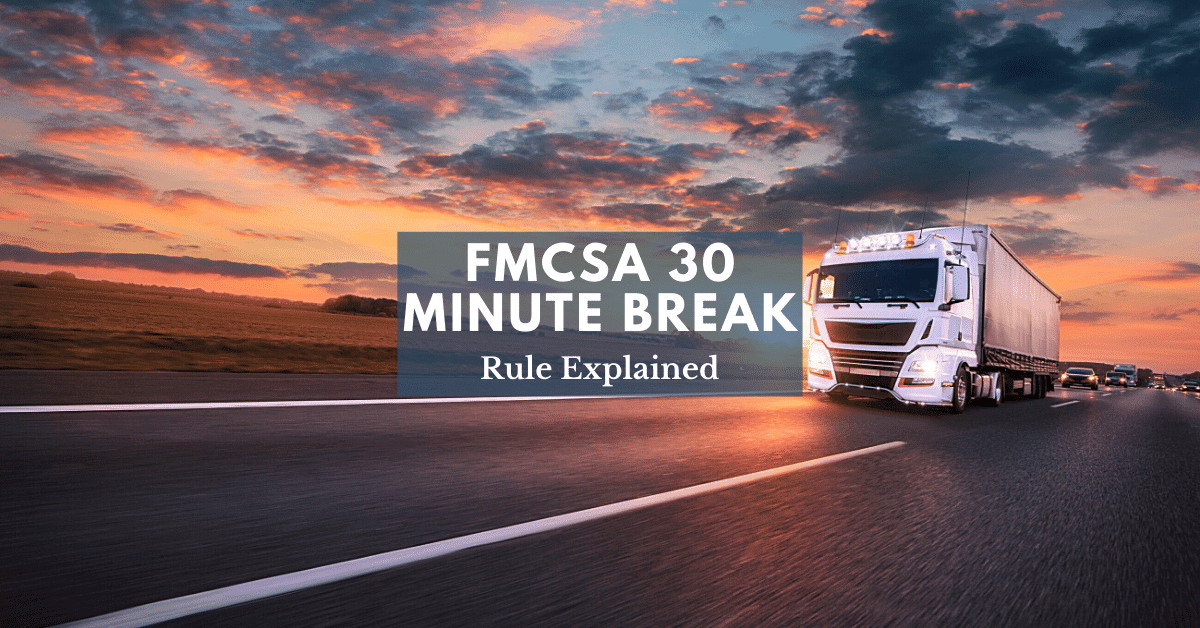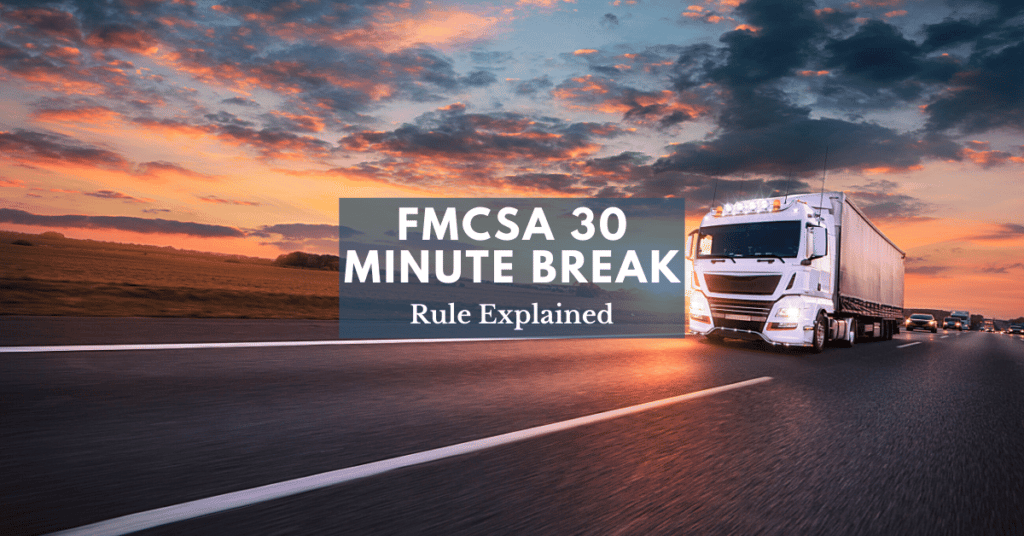 Under the Federal Motor Carrier Safety Administration (FMCSA) regarding hours of service rules, all commercial truck and bus drivers need to be off-duty for at least 30 minutes after their first 8 hours of driving. There are limited exceptions to the FMCSA 30 minute break rule, such as short haul drivers.
As written, the rules require that all truck and bus drivers must be "relieved of all duty and responsibility for the care and custody of the vehicle, its accessories, and any cargo" during the 30-minute break period. And, as written, the rule truly encourages a break and has measures to ensure that truckers are not just taking a "break on paper," but are in reality on duty. This makes perfect sense when a trucker is hauling ordinary cargo such as lumber, or textiles.
Does the FMCSA 30 minute break rule apply to truck drivers of hazardous materials?
Absolutely not.
The trucking regulations regarding hazmats are very clear. Truck drivers are required to monitor semi-trucks transporting certain classes of hazardous materials at all times, with limited exceptions under § 397.5(a) of the FMCSA Safety Regulations.
Do you see the anomaly? As one defense expert and defense attorney argued in a truck accident injury case I litigated in the past, the way the FMCSA 30 minute break rule was previously written can be argued (as it was) that while truckers are required to monitor the hazmats, they're also required to be relieved of responsibility for their commercial vehicle!
Recognizing that this doesn't make sense, the FMCSA made things more clear in 2013. The agency released guidance stating that drivers who must monitor hazardous materials, such as explosives, are partially exempted from the 30-minute rest requirement. These truck drivers still must take the break, but can do so while remaining on duty to protect their dangerous cargo.
As a truck accident lawyer, I'm very cognizant of the danger that some cargo poses to the public. I've seen it in some of my cases. Some cargo is highly flammable, such as in a terrible Atlanta explosion my office is litigated when a part of the trailer exploded, severely injuring the driver's face. Some cargo that is very dangerous could also be stolen and used for illicit purposes.The FMCSA got it right here. It is striking a balance between the safekeeping of dangerous hazmats while doing more to focus on dangers such as combating truck driver fatigue.