For No-Fault lawyers and the judges who hear these cases, an announced forum on Covenant motions, scheduling orders and facilitative mediation is troubling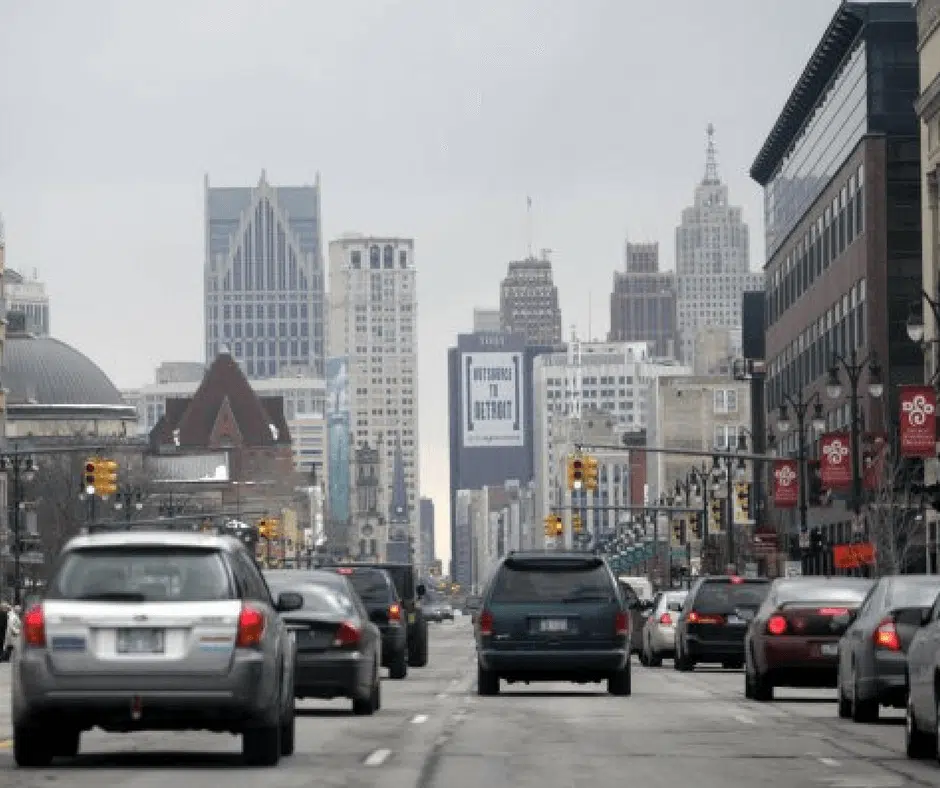 Considering how many No-Fault cases are heard before the bench in the 3rd Circuit Court in Wayne County, tomorrow's Civil Bench/Bar Luncheon in Detroit is extremely important. It has the potential to be very influential on how a great many first-party PIP lawsuits and provider litigation lawsuits are handled there.
The program, sponsored by the Detroit Metropolitan Bar Association, tasks Wayne judges and attorneys who primarily focus on No Fault and third-party auto accident litigation with discussing how to make the process more efficient and bring some uniformity that is badly needed among the Wayne County Circuit Court judges
Problem is we have only an hour to do so.
Now, I'm sure the organizers set the discussion segment for only an hour because, naturally, judges and lawyers are very busy folks. But No-Fault issues have become incredibly complex. There are many judges who, quite simply, are missing the mark on these cases (the Bahri decision is a great example of this). If the idea was to have a meaningful discussion between the bench and bar dealing with the high volume and complexity of No Fault PIP litigation and provider litigation today, then 60 minutes isn't even enough time for an "opening statement" on the issue.
One of the four scheduled discussion points on the agenda calls for sharing "ideas for resolving most No-Fault/auto negligence cases within one year of filing" — a topic that, realistically, could and should be talked about for far longer than an hour.
The idea of the forum is great. This forum, on its face, looks like a great opportunity for auto accident attorneys and the Wayne County judges to come up with some solutions.
But as a No-Fault attorney who spends a great deal of time in Wayne County courtrooms I know that a one-hour time allotment doesn't even begin to get to the issues.
Clarification is badly needed for No-Fault lawsuit scheduling orders
For example, one of the four discussion points is a court-wide use of a new addendum for scheduling orders on first-party PIP litigation. This requires plaintiff attorneys to provide medical authorizations that were supplied by defendant within 28 days of entry of the first scheduling order. Does this mean a plaintiff attorney only gets 28 days after receiving them from defendant? I know many insurance defense attorneys who love playing games, and can easily see them giving these authorizations to plaintiff attorneys on the 27th day, then filing a motion to compel for violation of the court order. And, based upon my experience with some of the judges in Wayne County, this may actually be granted as a docket clearing mechanism.
Think I'm overstating my case? Watch how some very troubling and over-reaching Bahri motions are being handled on a Friday motion call before some of these judges before we assume these motions to compel will be handled reasonably. In addition, how often is defendant required to supplement the PIP file?
Something else on the agenda is "Consistency and efficiency in addressing Covenant [Medical Center, Inc. v. State Farm, MCL 500.3112] motions and stipulated apportionment orders."
What I — and other lawyers representing plaintiffs in no-fault — wonder is whether these motions must be pro-rata distributions? What if some medical providers are charging more than the customary rate -as many provider attorneys are urging them precisely because some judges try to enforce pro-rata distributions during Covenant motions. Will a court grant the Covenant motion if there is not a pro-rata distribution if there is no objection?
What really surprises me here is the Michigan Supreme Court hasn't yet issued its long-awaited Covenant opinion, so is this uniform 3112 motion requirement only in effect for the next few weeks or months until the Covenant decision is released? And have the Wayne judges discussed the limited need for Covenant motions as outlined in the Michigan Court of Appeals' opinion/holding?
Summary jury trials are tailor made for No-Fault cases
Also on Wednesday's "docket" is the Wayne County mediation pilot program, which will push for facilitative mediation in cases evaluated for under $25,000. This poses the question from Michigan Auto Law trial attorney Bobby Raitt, who served on the committee and helped draft the language for the summary jury trial program: Has the Wayne County bench considered using summary jury trials for No-Fault cases and cases that have an objective evaluation of less than 25K?
Summary jury trials are made for disputes that have limited damages outstanding, such as in small No-Fault PIP cases or small medical bill PIP lawsuits or provider cases, but it can apply to any case with very little at issue or at stake, such as smaller No-Fault, smaller tort, personal injury and small-business disputes. The trials last one full day, from opening argument to the jury foreman announcing the verdict, and there's no record, appeal, costs or sanctions.
Macomb County's in the final stretch of its two-year summary jury trial pilot project, per Supreme Court Administrative Order No. 2015-1  — the language for which Bobby helped draft.
And counsel in the state's first summary jury trial — a dog bite claim in Oakland County — praised the process. Jill M. Krolikowski, who represented the insurer in the June 2015 trial, told Michigan Lawyers Weekly that these trials are "done for a certain verdict. Other defense lawyers are asking me what I think about it, and I think it's for a case where there's agreement on everything but the value of the damages."
Oakland Judge Phyllis C. McMillen told Michigan Lawyers Weekly that counsel were "very congenial players in this," and because they were able to meet in advance and agree on the introduction of evidence, "they didn't have to go through all of that battle during the course of the trial."
The reality is that No-Fault litigation is a mess today. There is a lot of ugly PIP fraud and ambulance chasing, things that bother me threaten the entire future of our No-Fault system. On the insurance side, far too many cases are handled with clear bad faith what the law requires because there is essentially no "big stick" to deter bad behavior by auto insurers. Michigan is one of the few states without a Consumer Protection Act to actually protect consumers from insurer abuse. We also have no bad faith laws or punitive/exemplary damages when insurers suspend critical No-Fault insurance benefits and put people under investigation for no reason at all – causing tremendous harm and hardship. There's a lot that needs to be fixed, but having just 60 minutes to discuss issues that affect how we do our business in one of the state's busiest courts could test that.
One more thing – the need for better voir dire in Wayne County
And since I've been open about the concerns that both myself and my fellow No-Fault insurance attorneys have with some of the judges in Wayne County, let me add one more here that isn't on the agenda but should be: better voir dire.
Voir dire is the process by which lawyers select jurors who are supposed to be open-minded and fair. The phrase is Anglo-French and means, literally, "to speak the truth." But the process is badly broken in Wayne County. Far too many Wayne County judges have imposed extreme restrictions on time and scope for attorney voir dire. Some, even some judges who I like and think try to be fair, allow virtually no attorney voir dire. Other judges who view auto negligence cases and No-Fault cases as bothersome and clogging court dockets, use voir dire to move cases along as quickly as possible.
I personally think voir dire is being handled worse by the Wayne County judges than it is in any other County in the state. In a world where one in four people who would otherwise sit on our jury pool say in polls that they don't believe that a badly injured person should be entitled to any compensation for pain and suffering, it is extremely troubling to see so many judges restrict attorney-conducted voir dire. And it goes against Thomas Jefferson's words: "I consider trial by jury as the only anchor ever yet imagined by man, by which a government can be held to the principles of its constitution."
For a great analysis on judges and voir dire, check out this American Bar Association Litigation News story.