Lack of 'actual physical contact' between Grand Traverse County motorcycle rider and 'automobile' disqualifies this biker from receiving his Auto-Owners 'uninsured motorist' policy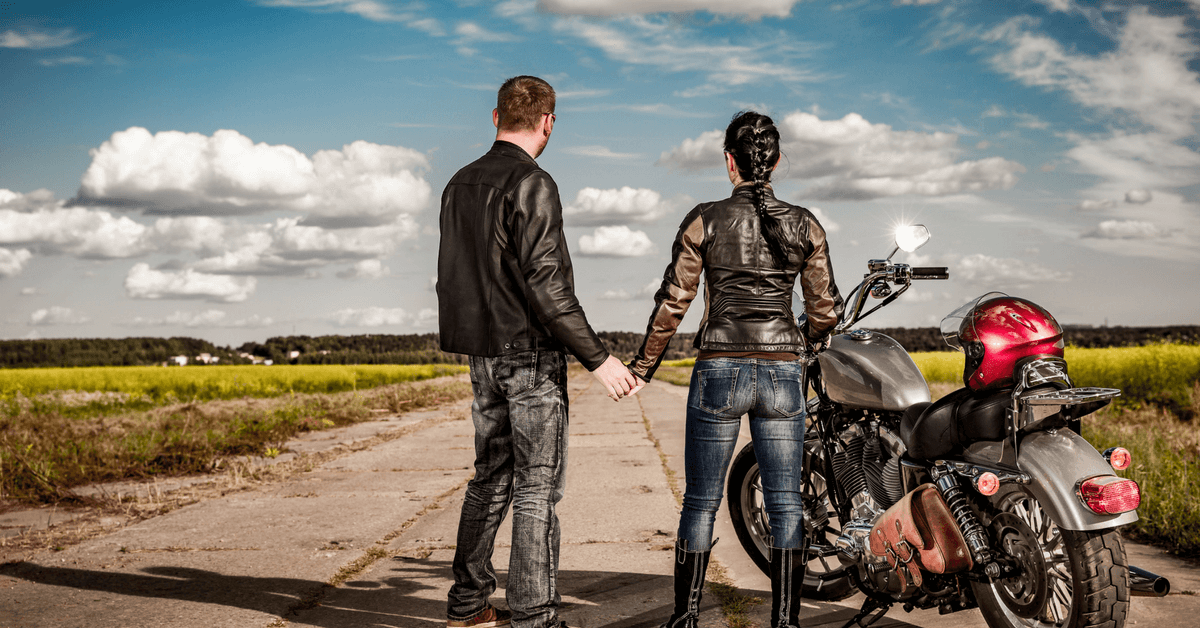 It's dangerous to be a motorcyclist in Michigan.
Not just because riding a motorcycle can be dangerous – that's true everywhere.
But under Michigan's auto accident laws, the rights of an injured motorcycle operator to recover money for pain and suffering damages has been narrowed by a series of court decisions. Today, if you're injured in a motorcycle accident that doesn't involve a car or truck, then you almost certainly can't recover auto No Fault insurance benefits.
Ditto if you're injured on a motorcycle after running over tire debris – which was of course left behind by a car or truck.
And, if you are involved in a motorcycle crash while successfully trying to avoid getting hit by a car or truck (since many drivers don't "see" a motorcycle rider, even when that motorcyclist is plainly visible – or if you're in some cities like Detroit where the incidence of people driving off is higher after a crash) , then you'll likely be denied "uninsured motorist" benefits you're your injuries and pain and suffering. This is because you didn't satisfy your insurance policy's "physical contact" requirement – a dastardly clause that unfairly deprives many innocent motorcycle owners from collecting money for injuries. Even though they paid for this to protect themselves when they took out the policy in case they were ever hurt in a motorcycle accident, they'll still be out of luck under Michigan law.
This is what happened to motorcyclist Arthur Lang after his Grand Traverse County accident.
In Lang v. Auto-Owners Insurance Company, where Lang's "uninsured motorist coverage" policy required "'actual physical contact'" between himself and the "'uninsured automobile'" (which could be a "'hit-and-run motor vehicle'"), the Michigan Court of Appeals ruled:
Lang is "not entitled to uninsured motorist benefit[s] because Lang conceded that there was no physical contact, direct or indirect, between his motorcycle and the unknown motorist."
This is a bad decision. It unfairly penalizes the motorcyclist for successfully avoiding "actual physical contact" with a car or truck and, thus, preserving his life and likely minimizing his injuries.
A motorcycle rider's near-miss with a car causes big miss on compensation for his injuries
The Court of Appeals explained that Lang suffered his injuries when:
"[H]e took evasive action to avoid hitting an unidentified vehicle. He applied his brakes, his wheels turned to the left, his bike went down, and he was catapulted into the air. Lang admitted that he did not make any physical contact with the unidentified vehicle or any other vehicle, and was unaware of hitting anything coming out of the vehicle."
The Auto-Owners car insurance policy
Under Lang's "uninsured motorist coverage" policy with Auto-Owners, the insurer "agreed to pay" "compensatory damages" when a car accident victim's "bodily injury" is caused by "actual physical contact" between himself and an "uninsured automobile."
'Actual physical contact' requirement
The Court of Appeals observed:
"Generally, where there is no physical contact between the insured's vehicle and the other vehicle, uninsured motorist benefits are not available … [I]ndirect physical contact may be sufficient to satisfy the physical contact requirement if the insured's vehicle strikes an object left in the road by the unidentified vehicle or the unidentified vehicle propels an object or another vehicle into the insured's vehicle … [T]his Court has held that '[t]he requirement in an uninsured motorist policy of "physical contact" between a hit-and-run vehicle and the insured or the insured's vehicle is enforceable in Michigan.'"