Michigan Office of Highway Safety Planning study also finds 41% of young adult drivers admitted to sending texts and e-mails on a regular basis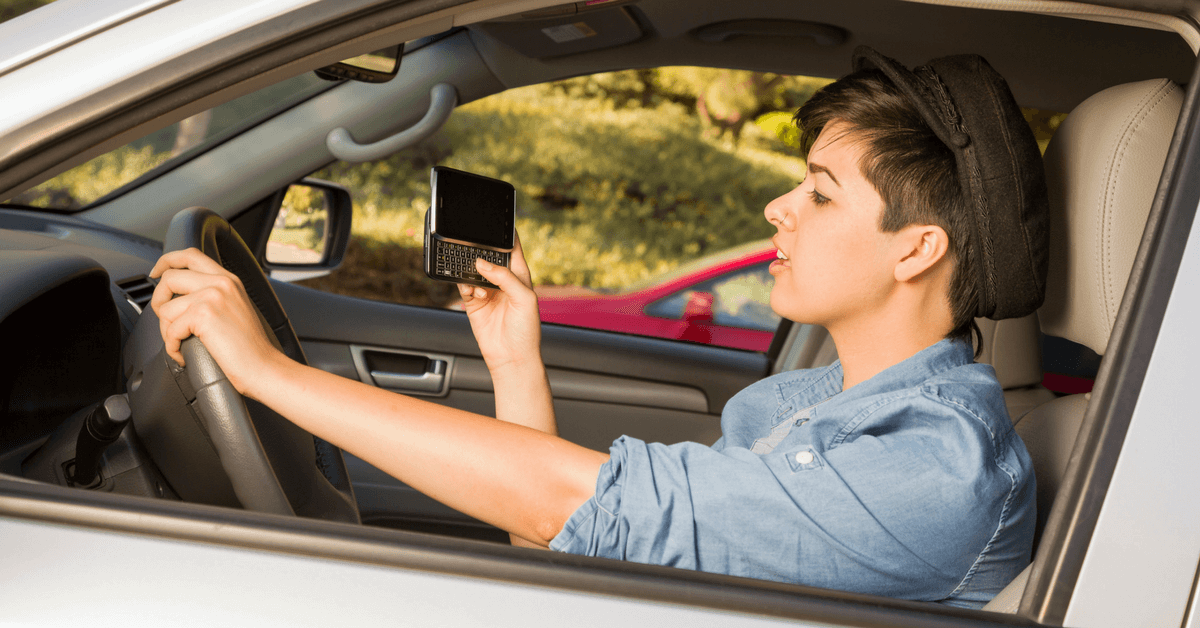 It's no surprise that more young drivers are using their cell phones behind the wheel now more than ever, especially to send or read text messages. In fact, texting while driving is now the top killer of teens, according to a study by the Cohen Children's Medical Center in New York.
But would you believe that nearly one in five young adult drivers in Michigan now actually claim to be "addicted" to their cell phones? A recent statewide telephone survey conducted for the Office of Highway Safety Planning (OHSP) has revealed these troubling and very dangerous findings.
Although Michigan has a texting ban that prohibits drivers from reading, manually typing, or sending a text message while driving, 41% of young adult drivers admit to sending texts and e-mails on a regular basis while driving.
More than 26% of drivers indicated they did so daily.
The epidemic of texting and driving, and the resulting car accidents that I now see nearly every day is a big reason I was such a vocal opponent of raising the speed limits in Michigan recently. We're now going to be increasing the speed of vehicles on the road, which reduces the safety cushion for a driver to perceive and react at the exact moment when more people are driving distracted on our roads.
The 400-sample survey of 20- to 30-year-olds was directed by Glengariff Group, Inc. Respondents were asked about driving habits, Michigan's texting law, and cell phone use while driving.
Michael L. Prince, OHSP director, shed some light on what's behind this baffling and deadly addiction:
"While drivers are aware of the hazards associated with texting and driving, they have an overwhelming desire to remain connected with others no matter what the risk. There is an intense need to stay in touch with friends and family around the clock and those emotions are a key factor as traffic safety advocates confront the growing problem of distracted driving," he said.
The survey even included insights into how younger drivers are willing to take additional dangerous risks to text while behind the wheel with their cell phones:
51% admitted to texting at night and 22% admitted to texting when it was snowing.
In addition, 56% of younger drivers were more likely to text on a local road.
Surprisingly, there are some deterrents for these young texting drivers.
77% said they would be much less likely to text or read texts while driving if a child was in the vehicle.
53% would be less likely to text if points were added to driving records in addition to fines.
Under Michigan's texting ban, violators face a $100 fine for the first offense and $200 for subsequent offenses.
The OHSP says it will consider the survey results in developing traffic safety strategies to reduce fatalities and injuries caused by distracted driving.
This is also a cause our attorneys have been deeply dedicated to for years. Most recently, we launched the Kelsey's Law Scholarship: Stop Distracted Driving Contest for high school students. Kelsey Raffaele, 17, of Sault Ste. Marie, tragically died in a cell phone-related automobile crash in 2010. We created our scholarship in her honor to inspire change in teens who drive distracted and help prevent car accidents.
In October, $5,000 worth of scholarships will be awarded to Michigan students. Applicants are asked to submit a persuasive message that shows how they would convince young drivers to reduce distractions while driving. Messages may be in the form of a video, graphic or Tweet that resonates with teens and influences their driving behavior.
Here are some other blog posts we've written to help keep teen drivers safe behind the wheel:
5 tips to help reduce teen car accidents
Bonnie Raffaele doesn't want parents to suffer the loss of a child in a distracted driving accident. Here's what you can say to your teen driver
The best auto insurance coverage for teen drivers in Michigan
According to the MSP Criminal Justice Information Center, there were 7,516 crashes in Michigan involving distracted driving during 2015, resulting in 28 fatalities and 3,472 injuries. This was up from 5,353 crashes in 2014, resulting in 14 fatalities and 2,401 injuries.
Of the distracted driving crashes in 2015, a cell phone was involved in 753 crashes, with three fatalities and 251 injuries.