Industry 'insider' also predicts automated vehicles will reduce auto accident frequency by up to 90%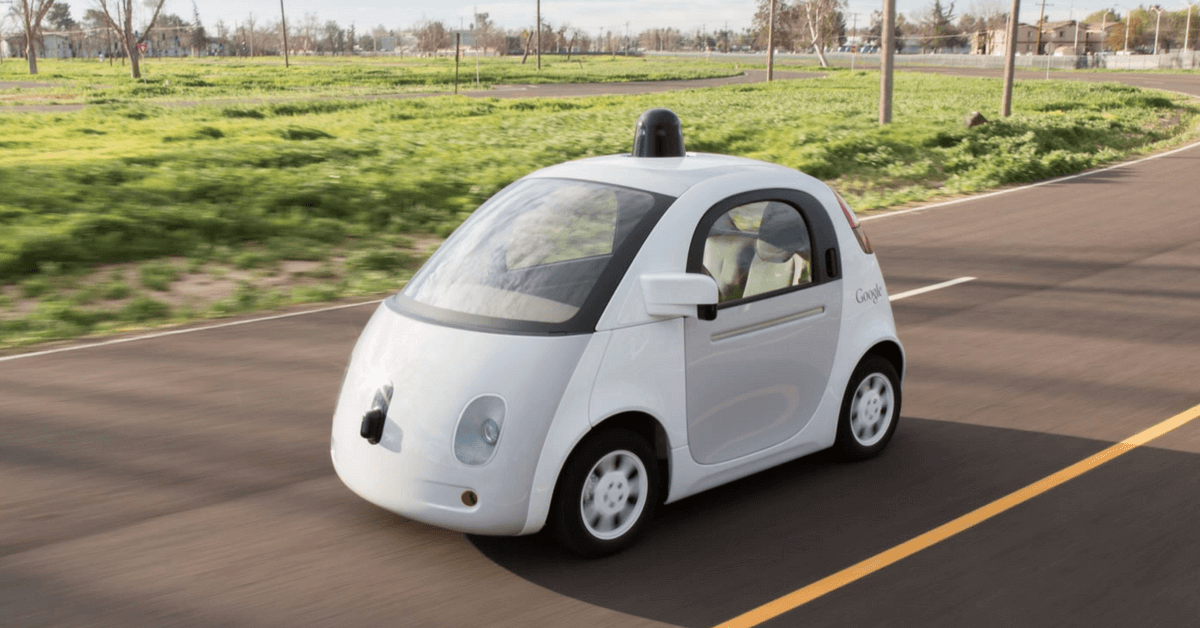 I've written extensively on what I think the future will bring, and how potential tort liability for driverless car manufacturers will be sorted out. We know there will be a much brighter and hopeful future, where most of the terrible crashes I see every day as an auto accident attorney will no longer exist.
But I did say "most." There will still be crashes, even if there are far fewer than today.  As I've said, the measuring stick should not be perfection before this technology is adopted, but whether driverless car technology will save the thousands and thousands of people who are killed and seriously injured every year. What happens when a car accident takes place, and who will be liable in the event an autonomous vehicle is considered at-fault in causing a car accident that kills or injures someone is still a question without a good legal answer.
This legal and tort liability side of things is the necessary corollary to all of the great strides that Michigan has been making in enacting new laws to encourage and allow the development of autonomous, self-driving vehicle technology.
That's why I was so interested to read Michigan automotive lawyer Tom Manganello's prediction in Jim Harger's MLive story that "autonomous vehicles will reduce accidents by 60 to 90% once the technology becomes commonplace …"
I also took note of  Manganello's assertions to MLive that tort liability for civil lawsuits involving the death or injuries suffered by those victims will be borne by the manufacturers of the autonomous vehicles.
This has been a subject of much debate in many of the legal seminars I've attended where this topic has come up. When I spoke to the New York and New Jersey trial lawyers about this, I predicted a general liability fund, similar to what we do with protecting manufacturers of vaccinations today, combined with a cap on potential damages for the manufacturers themselves, so this nascent technology can be promoted.
Anytime the subject of capping damages or any kind of civil liability comes up, it doesn't make the attorneys who do this kind of work very happy. But in this regard, I believe the societal benefits of promoting the adoption of driverless cars and advanced safety technology – as well as the immense money and therefore lobbying power of companies like Google and Uber who are racing forward with this technology – will result in caps in pain and suffering and economic loss damages for victims of car accidents.
I thought the following statements by Mr. Manganello were important and significant on how he sees the issue of liability for autonomous car manufacturers emerging:
"'If [the driverless car is] in automated mode when the accident occurs, there will be a determination of fault …'"
"If the automated system is at fault, its maker will be held responsible as the operator of the vehicle, he said."
"'To the extent there is any fault on the part of the autonomous system, that liability will fall on the shoulders of the provider of the system …'"
Mr. Manganello's comments carry some weight. As reported by MLive, he "helped write Michigan's new laws that allow auto companies to test autonomous vehicles on Michigan roads," Senate Bills 995-998, which Gov. Rick Snyder signed into law on December 9, 2016.
The one thing I'd like to hear more about from Mr. Manganello is whether the manufacturer/ "maker" / "provider" "liability" he spoke about will be separate from (or unjustly thwarted by) the effectively insurmountable roadblock that is currently Michigan's product liability law.
We hear a lot about product liability cases but we don't always hear the full story. The enormous legal costs of litigating these cases, and the caps on tort damages, have made many otherwise very meritorious product liability cases impossible for Michigan attorneys to pursue. The ugly side of caps on tort liability, such as with product liability cases, falls disproportionately on injuries or deaths involving young children, the retired and elderly, and homemakers. This is because there's no economic loss for these people for an attorney to blackboard as a way to get around draconian caps on pain and suffering.
Michigan attorneys essentially invented today's modern day product liability law, with lawyers such as the late, great Harry Philo of Detroit, as true legal pioneers.
Now the product liability lawyers who do still litigate product cases may have a small law office still in Detroit, but all of their cases are now out of state where Michigan's product liability laws will not apply.
MI's product liability law provides a very bumpy ride for car accident victims injured by driverless cars
It's one thing to say that the manufacturers of driverless cars should be liable for the deaths and injuries their vehicles cause.
It's another thing to mean it.
I'm hoping Mr. Manganello meant what he said.
But if so, that means something needs to be done about a carve-out for Michigan's product liability law, which will make it often impossible for an autonomous vehicle manufacturer to be held liable.
As I noted in my May 7, 2013, blog post, "Driverless cars: Who's liable in an accident?," the first thing self-driving car accident victims will have to contend with is the near blanket immunity that the law grants to manufacturers:
"In a product liability action brought against a manufacturer … for harm allegedly caused by a product, there is a rebuttable presumption that the manufacturer … is not liable if … the aspect of the product that allegedly caused the harm was in compliance with standards relevant to the event causing death or injury …" (MCL 600.2946(4))
To successfully clear this flaming legal hoop to thwart product liability cases, a victim will have to prove the (for all intents and purposes) impossible, i.e., that the manufacturer:
Knew its product was defective;
Knew there was a "substantial likelihood" the defect would cause the victim's injury; and,
"[W]illfully disregarded that knowledge in the manufacture and distribution of its product." (MCL 600.2949a)
Again, I've been a vocal proponent of nurturing the development of driverless cars, in particular, because of how the technology will drastically lower the number of motor vehicle accidents. We will have a world in my lifetime where auto accident attorneys such as myself will be wonderfully obsolete, a world with a fraction of the crashes we see today.