Kevin Seiferheld and Jordan Jones's recovery on behalf of a 19-year-old U of M student who was killed when a tire separated from a moving trailer should compel commercial motor vehicle companies to follow mandatory safety rules on maintaining their fleets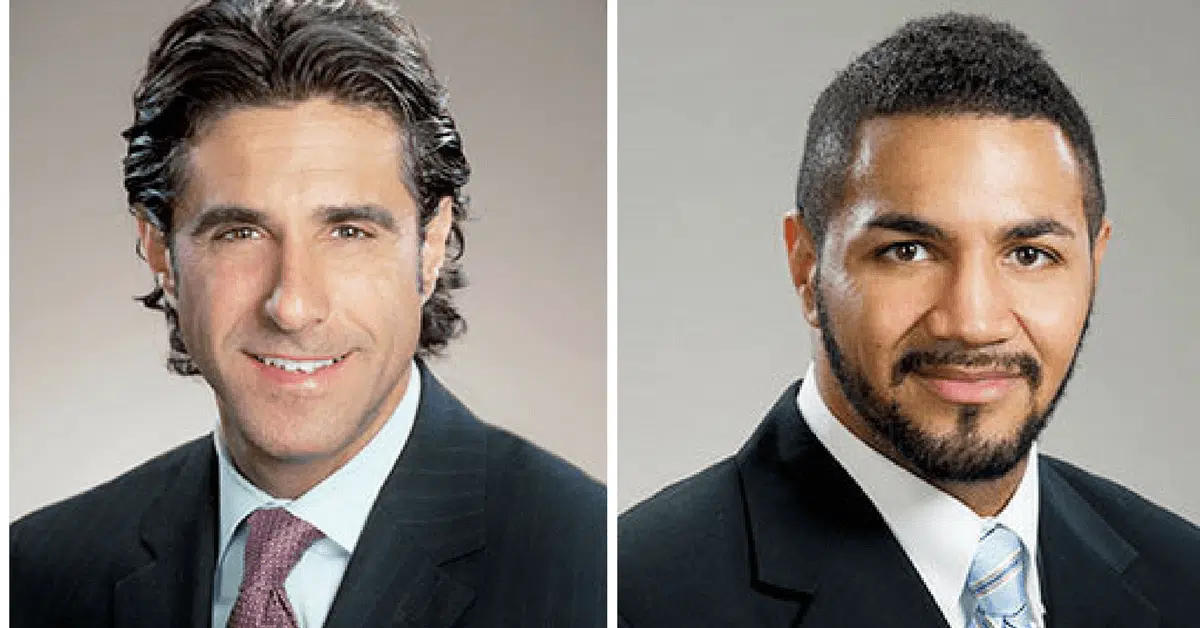 Some of the most horrific commercial motor vehicle accident cases our attorneys have litigated over the years don't actually involve a collision between two vehicles. Instead, they involve wheels, especially, when a tire separates from a commercial truck or a trailer (or even a passenger vehicle) and strikes another car. The results are often deadly or involve catastrophic personal injury for the person with the misfortune to be in the wrong place at the wrong time.
I've been interviewed by the media many times as an attorney expert in these tire separation cases based upon my own experience (I'm currently involved with one tire separation case where my client is still in the hospital from the December 10, 2015 accident). Here's the big picture on these cases: They're occurring on Michigan freeways and in other states with disturbing regularity.
Thankfully, the media – like our own accident attorneys – wants answers for why this is happening so we can do a better job of preventing tire separation crashes.  Today I'd like to discuss the latest  Michigan Auto Law case, involving trial attorneys Kevin Seiferheld and Jordan Jones, for a wrongful death that occurred in December, 2013:
Kevin and Jordan recently obtained a $3.325 million wrongful death settlement in Washtenaw County Circuit Court on behalf of a 19-year-old University of Michigan student from Ann Arbor, Michigan who was killed by a tire that separated from a trailer that was loaded with snowmobiles.
The incident occurred on US-23 near Joy Road in Washtenaw County in December 2013. There were two defendants, a company that owned the trailer and a friend of the owner of the company who was driving the vehicles.
The tire that eventually separated was previously installed by one of the owners of the company that owned the trailer. Our own subsequent legal investigation indicated that the tire was installed improperly; the friend/driver had nothing to do with installing the wheel. The defense counsel for the owner of the trailer attempted to shift blame for the tire separation to the driver, arguing as skilled defense lawyers always do, that a jury should blame the driver (who is more sympathetic) and not the company (that chose to disregard mandatory maintenance and safety regulations that would make most of these cases never occur to begin with).  In this case, the defense theme of blaming the truck driver was that he drove erratically at times and he ignored feeling bumps in the road. It was all his fault.
The owner's defense steadfastly maintained throughout the case that the driver should have felt something awry and pulled over. The truck driver testified that he felt bumpy road that transitioned to smooth pavement approximately a half hour before the tire came off. Kevin and Jordan argued this statement was a red herring, as the tire was installed in close proximity to the time it separated.
Our own engineering experts showed that even though the tire was installed improperly, the driver wouldn't feel anything before it separated. In response, a defense expert testified that the driver should be looking at his wheels "while he's driving." To that, Kevin and Jordan argued to the court that this was a commercial driving standard of care opinion, not based on engineering. The court agreed and struck the defendant's expert's opinions in this regard.
Michigan's auto laws (unlike most states) do not allow an attorney to make a claim for any future economic loss or for lost earning capacity where, as here, the  the decedent hadn't finished school at the University of Michigan and was not yet employed. Unfortunately, what that means in practice is that negligent and responsible parties can save literally millions of dollars if they kill a student who does not yet have a job. Under Michigan law, Kevin and Jordan strictly focused on pain and suffering damages only for the members of the deceased student's estate.
Our client was an outstanding young gentleman who is survived by his parents and sister. We express our sincere condolences for this young man, who had his entire life ahead of him when it was taken due to yet another company's substandard maintenance of their large commercial vehicles.
How do tires separate from large commercial vehicles?
While the arguments in Kevin and Jordan's case had to do with engineering principles and application of federal and state safety regulations, as well as the defense of whether the truck driver should have felt the truck wheel coming loose before it separated and killed our client, that misses the core of the issue of why these tire separation cases keep happening.
The core truth here is that trucking companies often fail to maintain their large commercial vehicles, follow mandatory safety rules, and train their truck drivers to properly perform pre-trip inspections and inspections of the tire so they can catch a tire problem before it becomes deadly.
And the reasons always come down to costs. For far too many trucking companies, safety is an added cost that they choose to disregard when it becomes too inconvenient for them, such as when a truck would not be allowed back in service because it requires tire maintenance. There are a staggering number of such trucks that are currently out-of-service but driving beside or behind you right now on our roads and freeways.
When I speak at trucking seminars on these "tire off" cases, I stress that truck accident lawyers must not fall for the common defense arguments that it's an "Act of God" when tires fly off from commercial motor vehicles and seriously injure and kill innocent people. This is just a bogus re-packaged sudden emergency legal defense that skilled defense attorneys and negligent trucking companies use in these types of cases to avoid taking responsibility. Unfortunately, because so many plaintiff personal injury lawyers out there are not familiar with trucking accident cases, such defenses are often successful in mitigating the full and fair amount of legal compensation that culpable companies should pay.
In fact, nothing could be further from the truth: Tire separation incidents are almost always preventable.
For more info on why, here's a blog post with some conditions that can cause a truck tire to come loose and separate and advice on who is liable.
Who is at risk for tire separation accidents?
Everyone on the road today is at risk for these types of tire separation accidents. As a trucking lawyer and safety advocate of over 20 years, I personally believe we have today a national truck safety crisis.  In states like Michigan that do not have punitive damages (punitive damages are meant to deter others and send a message on what conduct is unacceptable), motor carriers often choose to put their bottom lines before safety. What this means in application is that I often see truck companies putting medically unfit or untrained drivers behind the wheel of fully-loaded big rigs. These trucks are not maintained or properly inspected, and these companies fail to comply with the monitoring and supervision they're required to do under federal and state safety laws.
The latest numbers from the Federal Motor Carrier Safety Administration state that 6% of total serious commercial motor vehicle accidents (think 8,000 large trucks) occurred due to tire problems. That means there is a staggering number of Americans who are being killed or catastrophically injured in tire separation accidents every year.
These are national estimates for the 141,000 large trucks estimated to have been involved in fatal and injury crashes during the study period of April 2001 and December 2003, with the results being announced in 2014.