Yes, but there's a right way and wrong way to do it, as one Macomb County car accident victim discovered when denied No Fault PIP benefits because her insurance was 'secured by a non-owner'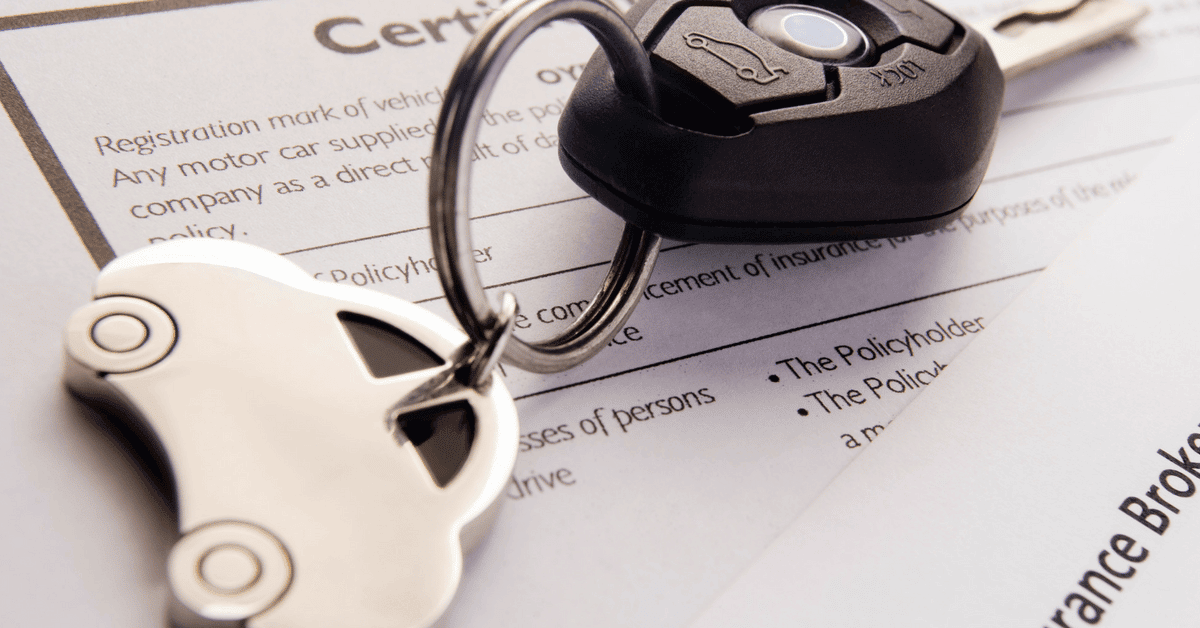 I was recently asked a great question: "Can I insure someone else's car?"
And it was good timing, as the answer was recently addressed in a Michigan Court of Appeals case stemming from an automobile accident in Macomb County that raised this exact issue.
Caveat: The answer is not as clear-cut as I would like as an insurance attorney. But the short answer is that you can get a little help from a friend to pay your Michigan No Fault car insurance. But if it's done the wrong way, then the consequences can be disastrous and very costly. It can cost you your right to sue the person who caused your car accident, and it can stop you from obtaining Michigan No Fault PIP benefits.
So what's the "right" way to insure someone's car, and what's the "wrong" way?
Right way: The owner of a car or truck is the person who purchases the policy on the vehicle – albeit with money generously supplied by a friend.
Wrong way: A friend – no matter how generous and well-intentioned – takes out the car insurance policy on someone else's car, meaning the friend is a non-owner, i.e., the friend has no ownership interest in the vehicle.
When the wrong way happens and there's a car accident, then the auto insurance company will perform an investigation and will almost certainly refuse to pay Michigan No Fault insurance benefits. That leaves the people who were supposed to be protected by the auto policy out of luck. It deprives them of being able to obtain the necessary medical benefits to pay for their care, recovery or rehabilitation under the No Fault Act, and they will be denied wage loss benefits they may need to keep their family afloat until they're healed enough to return to work.
This painful lesson was on full display in Beaumont Health System v. State Farm Mutual Automobile Insurance Company, where the Michigan Court of Appeals confirmed:
An injured car owner is disqualified from collecting No Fault benefits if "the only insurance on the motor vehicle involved in the accident was secured by a non-owner."
Of course, this is a State Farm case. No shocker about State Farm raising this issue to avoid paying No Fault benefits to someone who's been hurt in a car accident. I've been writing about State Farm's treatment of car accident victims and its own State Farm customers for years now on this Auto Lawyers Blog. The insurance giant regularly makes my list of the worst insurance companies – for good reason.
It's true in this case that State Farm wasn't actually the auto insurer who'd gladly scooped up the premiums for years, only to turn around and deny coverage on non-ownership grounds. But State Farm had no qualms about making the argument (i.e., that the injured owner was not entitled to coverage because she had not, herself, gotten a policy to cover her car) to get itself out of having to pay auto No Fault insurance benefits to cover the injured owner's medical at Beaumont Health System.
What does the ruling mean for 'Good Samaritans' who help loved ones that can't afford car insurance?
Car insurance costs a lot of money in Michigan. People are struggling to pay their car insurance bills (especially in cities like Detroit, which has nearly 50% of drivers "driving dirty" or without any auto No Fault insurance at all).
The problem with this case is that well-intentioned acts of kindness can backfire on a family member, loved one or friend who offers to step up and help financially – if it's done the wrong way.
This isn't exactly on-point with the facts in Beaumont (where the injured owner's car just happened to be insured by her ex-husband who was a "non-owner"), but the ruling still has something to teach auto accident attorneys like myself and every person who asks for someone's help to keep their car lawfully insured.
Pure and simple, the takeaway lesson is this:
Have the Good Samaritan give you the money, then, you, as the vehicle's owner, go out and purchase the No Fault auto insurance policy – in your name, with you as the named insured and the principal driver.
Owner? Non-owner? What's it matter – so long as the car is covered and insured?
This is the crazy thing about Beaumont Health System v. State Farm Mutual Automobile Insurance Company.
Should it matter whether a vehicle's owner or a non-owner on the owner's behalf paid for a No Fault policy to cover the car in question – so long as the car is covered and lawfully insured with a valid certificate of No Fault insurance?
Isn't that the textbook definition of "missing the forest for the trees" If the larger public policy is still being followed here?
But that's not how Michigan's auto No Fault law works.
Coverage for No Fault purposes in this state depends on there being owner-secured auto insurance. Under the Michigan No Fault law, the "owner or registrant of a motor vehicle" must get the legally required insurance for his or her car or truck. (MCL 500.3101(1)) And, failure to do so means the "owner" is "not entitled to be paid personal protection insurance benefits [i.e., No Fault PIP benefits] for accidental bodily injury" in the event he or she is injured in a Michigan motor vehicle accident. (MCL 500.3113(b))
Indeed, the wording of Michigan's law is what drove the court's legal conclusion in Beaumont:
The owner of the vehicle "was ineligible for PIP benefits pursuant to MCL 500.3113(b)" because the No Fault car insurance coverage that the owner was legally required to obtain and maintain "was not in effect at the time of the accident."
Remember, you can ask friends or family for help in paying your No Fault bill. But you can't ask them to do it for you.