Let's put my own law firm under the microscope: How we do on the 10-point "Best Advocate" test for finding automobile accident attorneys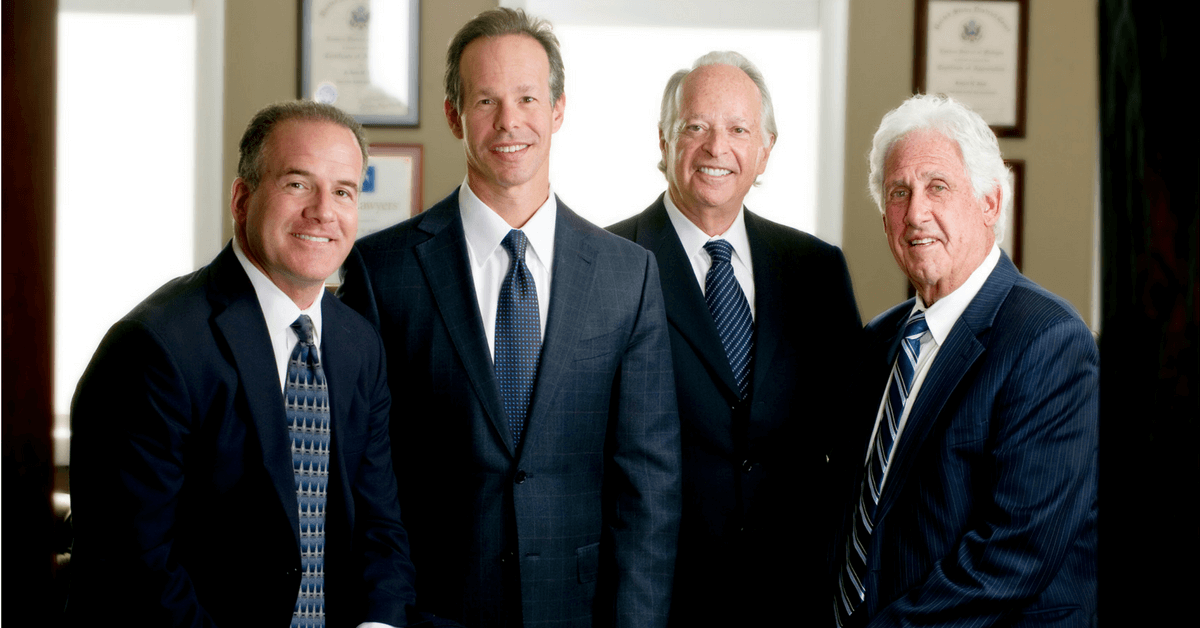 In the last several weeks, I've shared a handful of ideas to help people find the best lawyer in Michigan to protect yourselves and your families. These tips apply to all areas of law, but perhaps my own area of personal injury law most of all.
I've previously shared these tips when comparing and interviewing attorneys in Michigan:
How did Michigan Auto Law perform when put under the microscope?
Today I'd like to share Michigan Auto Law's performance on our very own "Best Advocate" test.
The short answer is we performed pretty well. I'm not sharing this to toot our own horn. Far from it, actually, because I believe in continuous improvement, and we can always keep learning and growing as attorneys and as human beings.
It's the barrage of constant legal advertising for car and truck accidents that prompted me to write this series of blog posts.
This barrage of personal injury lawyer advertising comes from billboards and buses in Metro Detroit (although thankfully not much yet in West Michigan, where we also have a Grand Rapids law office).  It comes from ambulance chasing lawyers and illegal solicitation. It comes from TV advertisers who try to one-up each other with ever more preposterous claims ($500 million in settlements, no wait, one billion in settlements!).  It comes from ever more outlandish claims about being the best truck accident attorneys in America. If you live in Michigan, it comes at you from every direction. And as an attorney, I see the real-life consequences with crash victims hiring under-qualified lawyers. So here's how we stack up…
1. Proven verdicts and personal injury settlements
The attorneys at Michigan Auto Law have won some of the largest jury verdicts in Michigan for car accident and truck accident cases, and every year our attorneys settle many million-dollar accident cases.  As Attorney at Law Magazine wrote when comparing our own settlements and trial verdicts to other Michigan personal injury law firms:
Michigan Auto Law is "…listed for 15 consecutive years with the top reported settlements and verdicts in Michigan… This remarkable record eclipses every other law firm in Michigan…"
Michigan Auto Law has also helped several hundred car, truck and motorcycle accident victims successfully fight greedy insurance companies and bad claims adjusters get the No Fault benefits they were promised.
2.  Michigan Auto Law treats clients with care, compassion, and dignity
Our attorneys decided NOT to take part in the lawyer TV advertising so we could keep our caseloads lower than these law firms, and so our attorneys and professional support staff could take more time with each case. This is reflected in our verdicts and settlements compared to other lawyers and law firms, but it's also reflected in our client reviews and testimonials – where over 500 happy clients have shared their experiences working with us.
We try to treat people better, and we take pride in answering all of our clients' questions, helping our clients understand the auto law in Michigan and how it affects their cases, promptly returning phone calls, and keeping them informed about developments with their cases.
3. A 50-year history of protecting car, truck and motorcycle accident victims
For more than 50 years, we have represented, protected, and fought victims of motor vehicle accidents. This is all we do.
4. A full service auto-accident law firm, not a law firm that does a little bit of everything
We believe in exclusively focusing only in one area of law, and then striving to consistently be the very best in Michigan in this area. For us, that is helping people injured in serious motor vehicle accident cases. The attorneys at Michigan Auto Law provide clients with all of the services they need to get the best possible resolutions for their car or truck accident cases. Michigan Auto Law's client services include:
Assistance with getting No Fault benefits.
Proven litigation excellence that helps our cases settle faster and for more money because of our results and reputation.
The "know-how" to get the very best experts in areas from black box ECM recorders to accident reconstruction.
Constant communication throughout your case via office and in-person visits, phone and e-mail; and returned calls – even on nights and on weekends. This is our guarantee.
For instance, Michigan Auto Law created a pre-litigation unit that helps clients during the phase of the case before a lawsuit has been filed. They answer clients' legal questions, help clients understand the law as it applies to their cases, and guide clients through the complex network of requirements for getting No Fault, health-, and/or ERISA-plan benefits.  This also allows an attorney who is already familiar with the case and the client to always be here in the office, on-deck, if the client needs to ask a question or talk to an attorney right away.
Michigan Auto Law's litigation attorneys help people to receive injury settlements that can protect them and help them after a terrible wreck takes place. Our litigation attorneys also take on Michigan's greedy insurance companies when  they unreasonably deny – or "cut off"  – No Fault benefits to those same insureds once they have been injured in motor vehicle crashes.
5. Recognized legal awards
Beyond our reported year-end verdict and settlement results, our attorneys are recognized leaders in the legal community.  Each year, we are proud that Michigan Auto Law receives many honors and awards. Other Michigan lawyers have voted our law firm with the highest ratings for legal skill, ethics, and integrity.
Honors and awards for Michigan Auto Law attorneys include:
Lawyer of the Year, Michigan Lawyers Weekly
Lawyer of the Year, Best Lawyers in America
Leaders in the Law, Michigan Lawyers Weekly
Best Lawyers in America Michigan Super Lawyers listing
Top 100 Lawyers in Michigan, Super Lawyers
100 Top Trial Lawyers, the National Trial Lawyers Association
The Best Lawyers In Metro Detroit, DBusiness Magazine
Bar Register of Preeminent Lawyers, Lexis Nexis
AV-Rating from Martindale-Hubbell (the highest rating possible for ethics and legal ability). Avvo 10/10 ratings
Avvo – Winner of the Client Service Award
6. In the news
Because of our expertise in representing car, truck and motorcycle accident victims, the attorneys at Michigan Auto Law are regularly contacted by the media for expert legal commentary on auto accident law issues.
Michigan Auto Law attorneys have been featured on CBS, Fox News, Bloomberg Business News, The New York Times, Michigan Lawyers Weekly, The Detroit Legal News, and on Michigan Radio, to name a few. For more, take a look at our press room.
7. Committed to teaching other lawyers as national speakers in auto accident law, trial advocacy, trucking litigation and traumatic brain injury
Michigan Auto Law's attorneys regularly serve as auto accident legal experts at seminars, in law schools, and even in public hearings before the Michigan Legislature. We also moderate discussions, teach, and chair committees that deal with issues involving car and truck accident cases.
Steven Gursten, owner and a trial attorney at the law firm, has spoken at more than 300 legal seminars locally and across the country.
8. Leaders in the legal community
The attorneys at Michigan Auto Law have taken leadership positions in many professional associations and litigation groups or committees. Michigan Auto Law's legal leadership includes:
American Association for Justice, Leaders Forum
American Association for Justice Interstate Truck Accident Litigation Group, Past-President
American Association for Justice Traumatic Brain Injury Litigation Group, President-Elect
Michigan Association for Justice, Past-President
Michigan Association for Justice Auto No-Fault Committee
Association of Interstate Trucking Lawyers of America, Board of Governors representing Michigan
State Bar of Michigan, representative assembly
State Bar of Michigan Negligence Law Section, incoming-chair-elect
Sarah Jane Brain Project
Melvin M. Belli Society, Secretary
TAOS Trial Lawyers
Academy of Truck Accident Lawyers
State of Michigan Model Civil Jury Instructions subcommittee member.
9. Up to the challenge
Michigan Auto Law has the expert legal staff to win the biggest car, truck and motorcycle accident lawsuits in Michigan and across the nation, while still giving personalized attention and great communication for our clients.  Our team consists of 18 attorneys, five paralegals, and several support-staff personnel for each attorney's team.
10. Michigan Auto Law gets paid only if you recover a verdict or settlement
It's easy to understand how Michigan Auto Law gets compensated for the legal services it provides to the accident victims we represent.
Michigan Auto Law attorneys work on a contingency fee basis. That means Michigan Auto Law receives compensation for the legal services provided – and the expenses advanced – at the end of the lawsuit as a percentage of the settlement or verdict. In Michigan, this contingency percentage is 33.3% (other states range from 40%-60%).
Under the contingency fee arrangement, Michigan Auto Law's financial incentives are directly aligned with those of the automobile accident victim: If you do not get the compensation you deserve, then neither does Michigan Auto Law.
For more information, you can order our free guide: "How to Choose the Right Lawyer: Breaking through the sea of legal advertising to find the best answers," or visit our special Michigan Auto Law website section on "Finding a Lawyer."