Giro bicycle helmet makers show what happens to your head (and brain) after a bike crash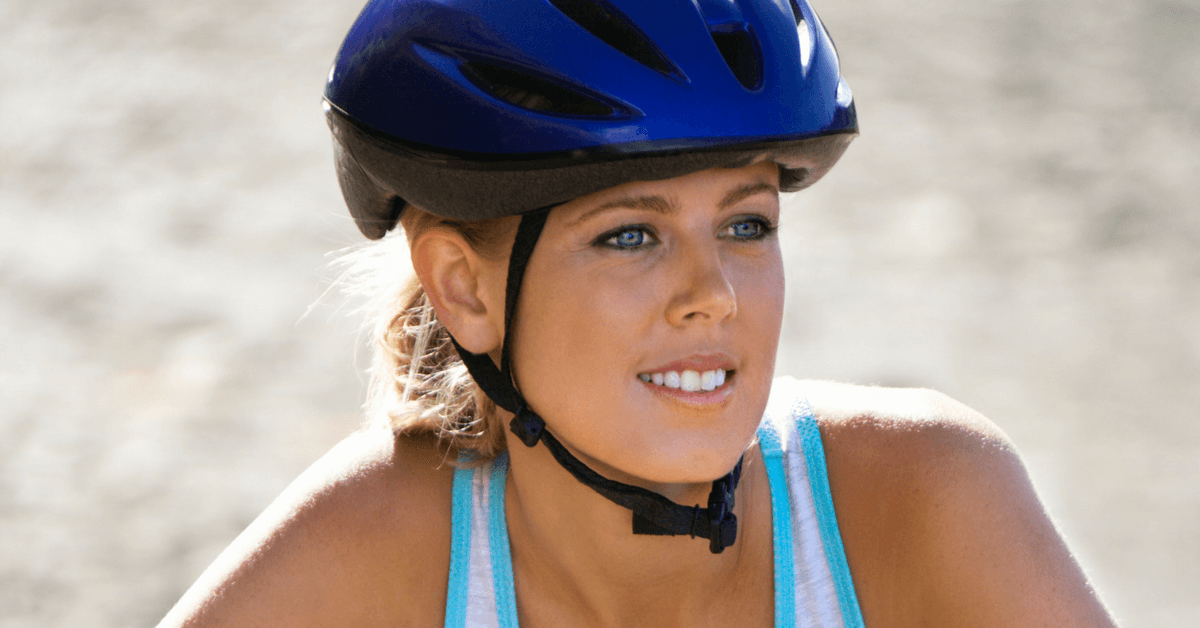 It's October in Michigan and Indian summer is just wrapping up. As I write this, the forecast for tomorrow is near 70 degrees and people are still riding their bikes, even as the fall colors change and football season is here. But as you're squeezing in those last rides of the year (unless you buy a fat tire bike and ride in the ice and snow), it's important to remember your bicycle helmets.
The reality is, people on bikes get hit by cars and trucks all the time. As an accident lawyer, I've helped far too many people who did nothing wrong but were on bikes and a driver never saw them.  There are many reasons why so many bicycle accidents occur. The problems are rooted in human factors science and the fact that often, people don't register a bicyclist when they're looking for cars when driving.
The corollary to what I wrote above is that if we know people on bikes are going to be hit by cars, then people who ride bikes should be doing what we can to minimize the risk of catastrophic brain and spine injury.  The science is also clear that bicycle helmets save lives. Wearing a bike helmet can reduce the risk of closed head injury for a bicyclist by 85%, according to the National Highway Traffic Safety Administration (NHTSA).
But being like a lawyer and offering a bunch of statistics or warnings based upon my own experiences is one thing. Sometimes it takes a visual to really convince riders to strap on their bike helmets. Cycle and helmet producers Giro are explaining what happens to your head and the mechanics of a bicycle crash to try and help.
To start, bicycle accidents happen so fast – in two milliseconds to be exact, which is 100 times faster than the blink of an eye, according to an article on Gizmodo.com, "The Brutal Mechanics of a Bike Crash Will Convince You To Wear a Helmet." In addition:
"Collisions can be made up or two types of forces—linear and rotational—but more often than not are a crushing combo of both. Skulls are our natural main brain protection, but even these are buffered by a thin cover of cerebrospinal fluid and then a scalp on top of that, which creates a kind of "sliding layer.""
I've written before on studies that state bicycle helmets are effective at keeping our skulls intact in major bike accident, but they're not as great at preventing concussions and other brain injuries.
With this knowledge, Giro has incorporated a unique kind of technology called the Multidirectional Impact Protection System—aka MIPS—into bicycle helmet collections that not only mimics that sliding layer of the brain, but also builds in more moving parts to the hard outer shell's interior. The rotational element is the most challenging. The team said in published reports that it studied slow motion video of boxing matches and the punches that caused the most trauma—"the knockout hits"— were ones with a bit of spin.
Here's the very convincing video of the crash test dummies:
As our own bike accident attorneys know, the ultimate goal of a bicycle helmet is to limit the friction and transfer as little energy as possible at the moment of the collisions. That's why it's always best to ride wearing your bicycle helmet.
For more information, please take a look at our blog post on how to properly fit a bicycle helmet. This post also explains the best types of approved helmets to wear.