The trucking and insurance industry would be better served to examine the reasons that are driving large truck accident settlements and verdicts, and stop ignoring systemic safety rule violations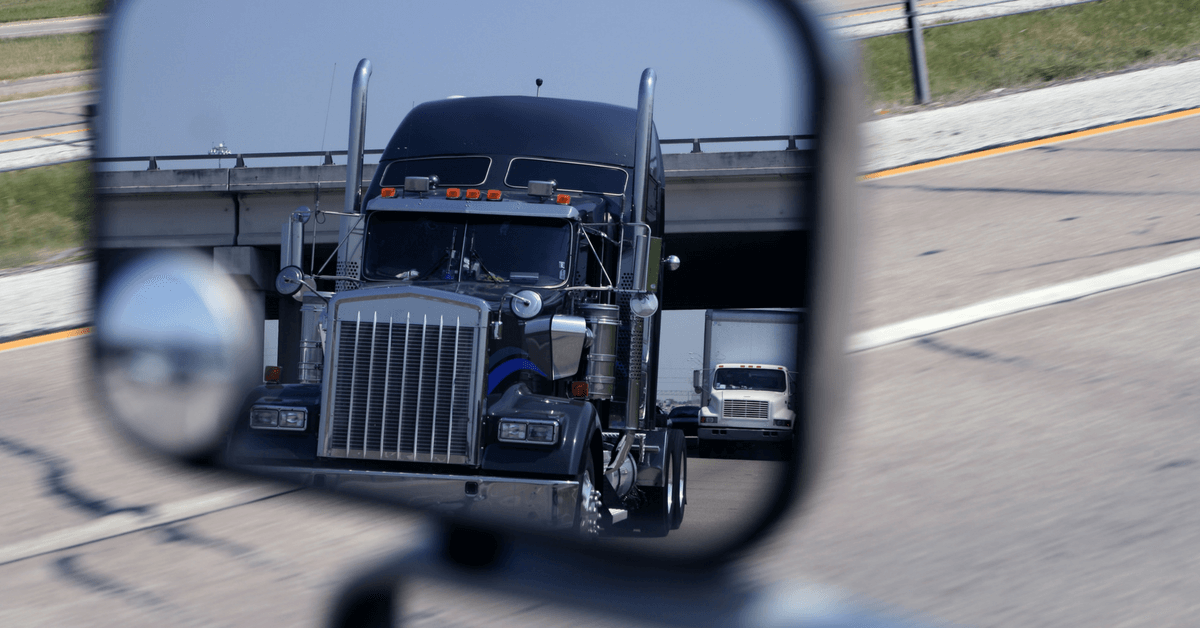 I've picked quite a few juries in truck accident cases. Let's just say that most of the jurors that I've encountered tend to have strong feelings toward trucking companies. Many people have had very scary first-hand experiences with a truck. Many people watch the news. They've heard about Walmart and sleep deprived truck drivers who are way over hours of service. Nearly everyone knows what happened to Tracy Morgan.
The Wall Street Journal article (here's the PDF of the story)that I was quoted in recently states that many insurers are now fleeing the commercial transport insurance markets. But, with the exception of blaming lawyers like me who litigate trucking injury and death cases, the story does little exploration of the underlying reasons that are driving these big settlements and jury verdicts.
Perceptions have changed toward the trucking industry, but the industry and insurers would like to disregard the reason
Many jurors feel we have an industry that's flouting mandatory safety rules and running amok.
And as a trucking lawyer, this perception is often well-grounded in reality in many of the cases I litigate.
People are more aware than ever before of how dangerous these companies are. Highly publicized news stories about drivers who have been awake for more than 24 hours at a time, such as in the Tracy Morgan crash, also raise awareness. People feel these companies are turning a deliberate blind eye and even encouraging dangerous rule violations.
What I see as an attorney is that too many companies are in a dangerous race to the bottom. Today we have many unsafe trucking companies that deliberately ignore mandatory safety rules and that, as a result, can undercut a good, safe trucking companies on price. After all, safety and hiring safe drivers is an added cost. Ignoring mandatory brake and tire maintenance saves money. So does hiring unsafe drivers. Too often, companies consider safety to be a discretionary added cost, and this is reflected in the staggering numbers of trucks that are out of service, the numbers of chameleon carriers we see on our roads, and the grasshopper drivers I see.
And we see the real life consequences.  Last year, there was an 8% spike in fatalities, making 2015 the biggest percent increase in U.S. traffic deaths in 50 years.
In other words, juries are now being primed to deliver large verdicts and settlements when these perceptions of a dangerously broken industry match up with the facts of the truck accident cases that they're deliberating.
An additional point I made in The Wall Street Journal interview is that large settlements and verdicts tend to beget other large settlements and verdicts. They serve as an anchor and make each subsequent result more likely because it's now within the juror's perceptions of what a catastrophic injury or wrongful death caused by a dangerous trucking company is worth.
Folks, the wheels really are coming off a too-often broken truck
Juries understand, intuitively if not from real life scares and experiences with trucks, that something is now broken and that trucks are dangerous.
We've seen this reflected in how society views truckers, from helpful "knights of the road" and friendly and likeable characters on TV and movies like B.J. and the Bear and Smokey and the Bandit when I was growing up, to today where many people are scared to death about trucks.  They've heard that one in four trucks is so dangerously maintained that it would be put immediately out of service if it were inspected, and they wonder if that might be the truck that's following too close behind them.  They've heard about truckers who are cheating on CDL exams. They've heard about the tens of thousands of suspected truckers who use illegal drugs, stimulants, and alcohol. They've heard that many truckers derisively refer to log books as "lie books" because it has been so common to falsify hours on the road.
It's unfair to tarnish all truckers this way.
Many truckers who I've encountered are decent, hard-working people. Many care about safety. This auto law blog often features real truckers who have reached out to me for help when they have a company or a safety director that's pressuring them to break safety regulations – or else.  Many of the truckers I meet I like, and in full disclosure, I also represent many truck drivers when they're injured in crashes caused by motorists.
But the bad truckers – the "grasshoppers" and the ones who just don't give a damn about the safety of the public (or themselves) – are scary.  They are really bad and they have no business being on our roads driving the equivalent of moving brick walls.
The efforts by many in the commercial transport industry, such as OOIDA, to further loosen trucking safety standards, and efforts by cynical politicians like Sen. Susan Collins to lower existing safety standards, are also incredibly disappointing to me. But it adds to the feeling that many people have today that something is seriously broken and that trucks are scary and dangerous.
All of the above are, then, contributing to these so-called "nuclear verdicts" and giant settlements.
Yes, the insurance companies can blame the attorneys like me, but that's because it is easier than owning up to systematic failures company-wide and industry-wide that are at the root of many of these big verdicts and injury settlements.
The Wall Street Journal article did not discuss any of this.
Easier to blame the truck accident lawyers, I guess.