Widespread violation of mandatory safety rules for the public is the real cause of recent huge trucking accident settlements and trial verdicts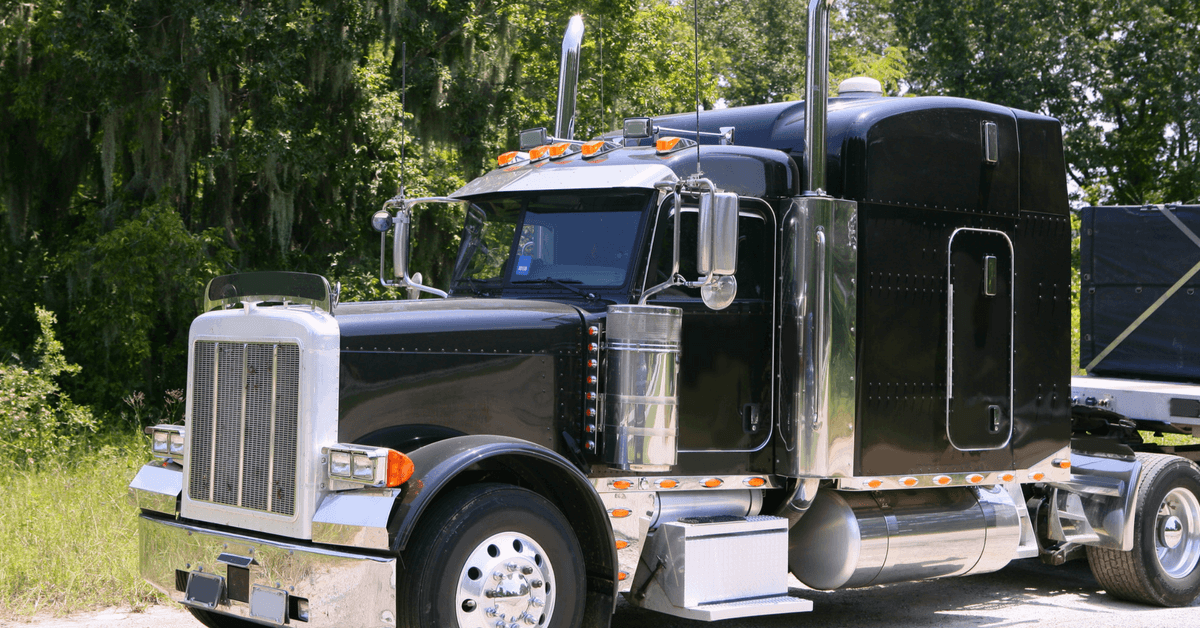 I'm grateful I had the opportunity to contribute to Brian Baskin's story for The Wall Street Journal's Logistics Report, "'Nuclear' Verdicts Have Insurers Running From Trucks (and here's the PDF of the story)."
I had previously recovered the largest truck accident settlement in the U.S. in 2014, and the reporter wanted my thoughts on the "explanation" some insurers are giving for reducing or walking away from the transportation market today.
There's a lot more to this story. These insurers are blaming trucking lawyers like me and so-called "nuclear" trial verdicts and injury settlements in truck cases that have been reported over the last few years, because it's a lot more convenient than talking about poor underwriting and risk analysis, low interest rates, and the many bad investments they've made in recent years.
I'm first introduced and quoted in the WSJ story as follows:
"Large accident settlements and verdicts became more common starting around 2011, although settlement amounts tend to be private and aren't easily tracked. Aon counts at least six cases topping $20 million this year, the most since 2012. Part of the reason is a tactical shift among plaintiffs' attorneys."

* * *

"Steven Gursten, a Michigan attorney specializing in severe trucking accidents, said lawyers have moved away from blaming individual drivers and are instead looking for signs that companies have violated safety regulations fleetwide. Evidence that they have can open a company up to millions of dollars in punitive damages …"
Mr. Baskin's story then provides the insurer version of why some of the big insurance companies that insure commercial trucks are exiting the trucking insurance market.
But as a trucking lawyer and as one of the story's sources, I would have liked to see more focus on the role that the disregard, and often outright disdain that many trucking companies have for mandatory safety rules also plays in the "string of so-called 'nuclear' verdicts, where juries award tens or even hundreds of millions of dollars to families of accident victims" that are supposedly causing big-time, profit-making machines like Zurich Insurance and AIG to abruptly "drop[] coverage of most for-hire fleets …"
The message that these verdicts and settlements are sending gets ignored.
If you follow the safety rules and regulations, you avoid the risk of a nuclear verdict. The best way for insurance companies to prevent so-called multi-million-dollar "nuclear" verdicts is to focus on better underwriting and risk analysis.
The best way for the trucking companies to avoid huge trial verdicts is to just do what they're supposed to do, required to do, and contractually obligated to do under federal and state law. Instead, lawyers who focus on this area of law often see a systemic, company-wide disregard of mandatory safety rules. These violations of important safety rules often play a causal role in the subsequent crashes and and this is what leaves these companies open for aggravated damages verdicts or at risk of an exemplary and punitive damages verdict. The article ignores the underlying reasons that are producing these big verdicts and settlements.
For example, did you know that roughly one in five trucks on our roads is so dangerous that it would be put immediately out of service today? Did you know that many of the trucking companies that I investigate have no safety director, or safety program, at all? Did you know that many companies pay drivers by the mile, not by the hour, to encourage and financially incentivize violations of hours of service – and that an unsafe truck driver who has caused too many crashes and violations of traffic rules can be hired, cheaper, over a safe driver?
Scapegoating truck accident lawyers and lawsuits instead of admitting to making bad investments, poor underwriting, and the role of interest rates in trucking insurance market
With crocodile tears rolling down their cheeks, truck insurance companies – like Zurich Insurance Group AG and American Insurance Group (AIG) – complain they must stop insuring trucking companies and truckers (or, at least, drastically raise their rates for doing so) because of "a string of so-called 'nuclear' verdicts, where juries award tens or even hundreds of millions of dollars to families of accident victims …"
Hogwash! But honestly, if you lived through 2008, what do you expect of AIG, which has long deserved a reputation of one of the worst insurance companies to deal with by many lawyers. The reason is because AIG isn't really an insurance company at all. It is an investment company that uses the premiums it receives from insurance to invest and chase higher profits. When those investments go bad, blaming lawyers like me and blaming huge truck accident verdicts and settlements make a handy excuse.
Blaming it all on a "string" of so-called "nuclear" verdicts just provides convenient cover for bad investment and finance decisions and very poor underwriting of unsafe trucking companies.
The Wall Street Journal story could have focused on many of the other explanations driving insurers to exit the truck insurance market:
Bad investments by insurance companies like AIG that in reality, are finance companies.
The effect of interest rates (which plays a big role in the last 24-36 months of conservative claims handling).
Low interest rates.
Poor underwriting standards of dangerous companies.
The impact of new insurance companies like Progressive that have entered the trucking insurance market and that, as far as I can tell as a truck accident attorney, do no real underwriting or safety analysis of the mostly smaller trucking companies they are insuring.
Unfortunately, none of these other explanations made it into the story.
Tomorrow, I will discuss how perceptions of the trucking industry have changed, and the role this has also played in many of these 'nuclear' truck accident verdicts and huge injury settlements.