'Tesla on Autopilot' is an important step toward preventing '19 of every 20 crashes on the road'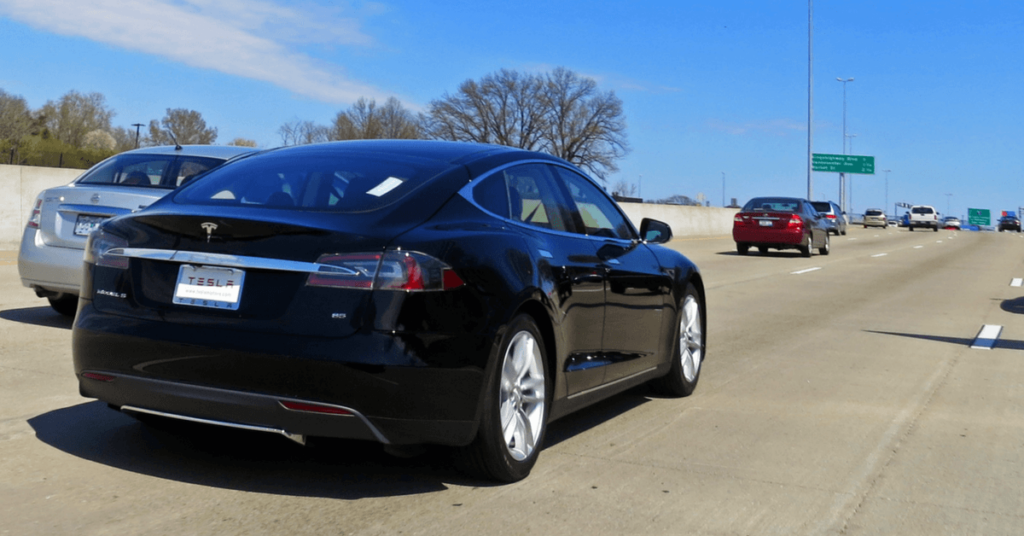 It's not going to happen overnight.
The process of abandoning how we've driven cars for more than 100 years and let go of the wheel, open up an e-book and trust that our computer-controlled, driverless, self-driving car is going to get us (safely) where we want to go is still many years away.
As I said recently when I spoke at a legal seminar on the future of driverless cars and a world without motor vehicle accidents (or the lawyers to litigate these accidents when they do occur), there's going to be a technological transition and a psychological transition necessary before people are willing to move to driverless cars en masse.
But it will happen. And from my perspective as an attorney who litigates these car accidents when they happen, it is also the biggest reasons why I'm such a staunch supporter of the incredible safety benefits that will accompany the arrival of automated driverless vehicles.
That's what Tesla's "Autopilot" feature is heading towards.
I know much has been made of the fatal Tesla crash earlier this year, but, as I've said previously, neither the fatal motor vehicle crash, itself, nor the current technological limitations of the "Autopilot" technology are reasons to slam the brakes on our pursuit of a safer future with driverless-cars:
"Perfection should not be the standard for autonomous vehicles … That's why the recent fatal crash involving a Tesla self-driving car – with its "Autopilot" function (automated driving system) engaged – should not be interpreted as a sign that driverless cars and the automated vehicle technology is too dangerous to be on the road. People need to realize that fatal crashes will occur and continue to occur."
Yes, automobile accidents will continue to occur.
But they would anyway.
The promise of driverless car technology is that the number of these crashes – and the severity of these crashes – will be dramatically less than what we see today.
Significantly, in a recent speech, NHTSA's Administrator predicted that:
Driverless cars (or "automated vehicles") "could potentially prevent or mitigate 19 of every 20 crashes on the road."
That's astounding. We are literally just now taking the first steps towards a vastly different world. A world that promises freedom and independence to the elderly and the disabled. A world without the enormous societal costs imposed on us through expensive auto insurance, medical costs, and the tragic loss of human life when automobile accidents do occur.
'Autopilot' doesn't necessarily mean 'autoperfect'
I know that, for many, the temptation to take the name of Tesla's "Autopilot" feature literally is too great to resist.
But resist we must. Not just for safety's sake, but for the sake of managing our expectations of what this technology should be capable of doing.
Contrary to its slightly misleading name, Tesla's "Autopilot" feature does not allow – and it was never intended to allow – drivers to operate the vehicle as if the car is on "autopilot."
Created as what Tesla calls a driver "assist feature that requires [the driver] to keep [her] hands on the steering wheel at all times," Tesla's "Autopilot" requires that drivers act as co-pilots in order to both maximize the benefits of the technology and guard against its deficiencies. The marketing people at Tesla may have won out on this one, but the better name for this type of technology at this stage really should be "driver assist."
A 'Tesla on Autopilot … is not a self-driving car'
In a recent, eye-opening, perspective-providing article in Bloomberg, writer Tom Randall made the following crucial observations about the potentially over-hyped controversy over the Tesla Autopilot and the evolution of the driverless car technology:
"The first thing to know about a Tesla on Autopilot is that it is not a self-driving car."
"When I drove the Model S with a careful eye on the road, there's no question that I was a better driver with Autopilot engaged. There's also no question that I spent less time with a careful eye on the road. Tesla should probably do more to make sure drivers "check in" with the steering wheel more often, and perhaps be more liberal about when it makes Autosteering unavailable because of poorly marked lanes and uncertain conditions.'
"In this brave, new world, there may be a window of time in which crashes caused by inattentive Autopilot drivers outnumber those prevented by the feature. But just as we don't remove radios and standard cruise control from cars—both of which can also lead to inattentive drivers—there's an argument that we shouldn't hold back autonomous driving. By next year, Tesla will have collected data from a billion miles of Autopilot use, and it won't be long before the lives saved may vastly outpace risk from the imperfect human."
I'm a lawyer who has spent his entire career helping people injured or killed in terrible automobile accidents. I realize that gives both myself and all the other lawyers in this law firm a very unique perspective on this technology. This last sentence of the Bloomberg article that I quote above captures why we need to push for the widespread adoption of driverless technology.