When other drivers report erratic driving, lives can potentially be saved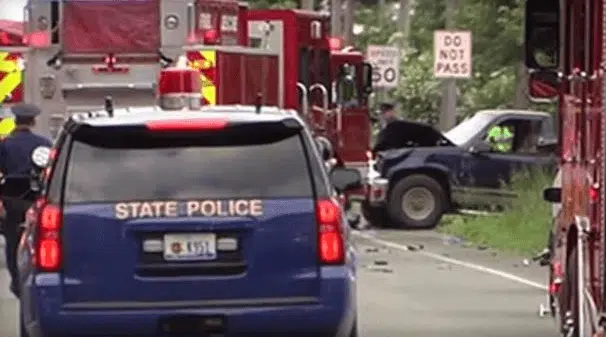 As an auto accident attorney, I frequently write about bicycle safety and the extreme importance of drivers of cars being aware of just how vulnerable bicyclists are on the roads.
That vulnerability has been tragically exemplified in a terrible wreck that occurred yesterday evening in Kalamazoo County. Five bicyclists were killed  and four others were seriously injured after a pickup plowed into a group of bicyclists north of Kalamazoo, according to police statements in an article by the Detroit Free Press.
In the minutes before the bicyclists were hit, law enforcement were actively looking for the pickup, as they had received three separate calls from concerned citizens that the motorist was driving erratically. Kudos to the concerned citizens who reported the driver of the pickup truck, but sadly not in enough time.
Although all the facts are not yet in, it doesn't appear that the bicyclists were doing anything wrong. This also doesn't seem to be a case of the pickup truck driver not seeing the group of bicyclists.
It seems there was something wrong with this motorist.
This brings me to an important safety tip that applies to this terrible accident.
Who to call to report an erratic driver in Michigan
Many of my readers and clients ask me what they can do when they see an erratic driver on the road. Although concerned citizens did indeed call in this bicycle accident case, it was too late.
To start, it's important to know who exactly to call to save time.
According to the Michigan State Police, if you want to report an erratic driver, it's best to call 9-1-1, and not the Michigan State Police or a specific police department.
This is because 9-1-1 operators are able to dispatch the closest police vehicle to nab the erratic driver, whether it's state, county or city patrol.
Many times, it's the Michigan State Police who respond, but they receive the calls from the 9-1-1 dispatchers.
An officer from the Michigan State Police also told our law firm that reporting erratic drivers is encouraged, as they don't know if it's going to be a drunk or drugged driver, someone fleeing a crime, a serious medical issue or just an aggressive driver – and they want to keep the roads safe by preventing car and truck accidents.
These calls have the potential to save lives and protect other motorists, bicyclists and pedestrians from dangerous, erratic drivers.
In this terrible case of the Kalamazoo bicyclists, police said the driver, a 50-year-old West Michigan resident, was in custody and a decision on possible charges would come likely on Thursday. The cause of his erratic driving has not yet been identified.
Key tips for protecting bicyclists on the road
Our attorneys send our sincere condolences to these bicyclists and their families.
We would like to share some important bicycle safety tips we've written about, to remind drivers again that it's their duty to protect cyclists and share the road.
Related info: