Learn about your potential lawsuits and rights, whether your car is damaged by a hit and run driver, or you're injured in a parking lot crash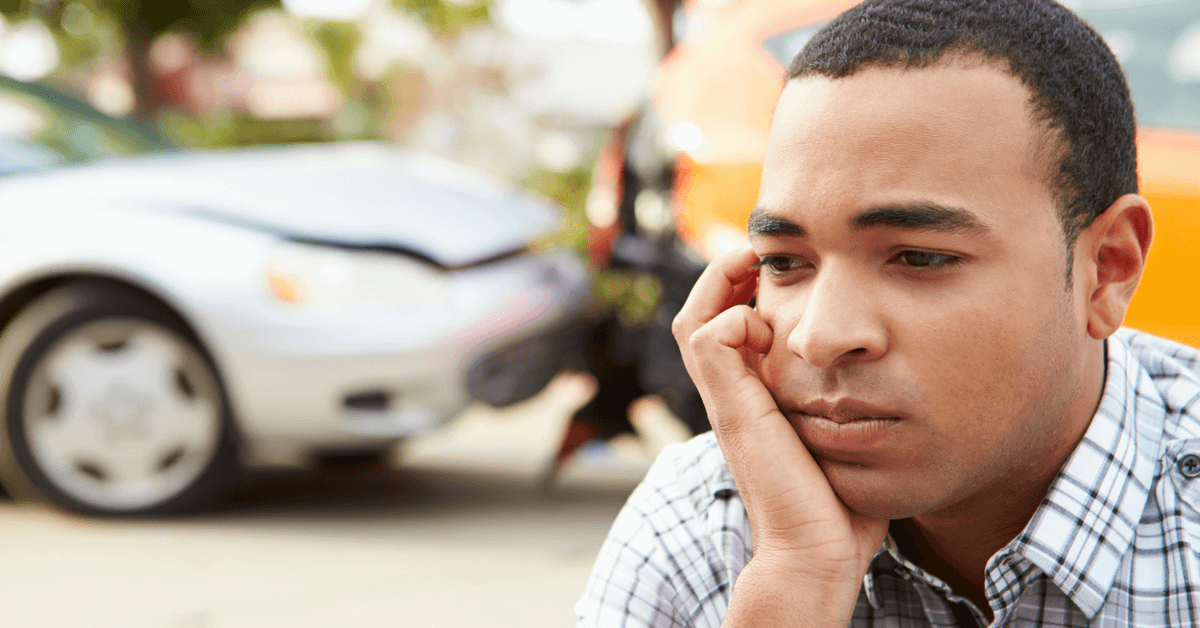 Yesterday, I wrote about the new important law in Michigan for negligent drivers who kill or injure people in parking lots and hit pedestrians. Thanks to Rep. Sam Singh (D-East Lansing), these drivers are now subject to the same criminal penalties as drivers who commit 'moving violations' on Michigan highways.
Today I'd like to continue the topic by focusing on your legal rights if you're involved in a car accident in a parking lot.
I discussed this in my past blog posts:
Below is a more in-depth summary.
If you're in a fender bender in the parking lot
Many fender benders that occur in parking lots are hit and runs, where the other driver smashes your car and then drives off without the courtesy of leaving a note with contact and insurance information. In this case, if you have collision coverage, you should have your own insurer pay for the damage. Still, you may want to consider paying for minor vehicle damage out of pocket and not making an insurance claim, as even very small insurance claims can spike your rates.
You can also check to see if the store has parking lot surveillance footage to see if they can identify the at-fault vehicle.
"Collision coverage insurance" pays to repair a person's car or truck if it was damaged in a Michigan auto accident. Without collision coverage, a vehicle owner has nearly no other way of paying for the vehicle damage repair costs.
If the parking lot fender bender happens Michigan, be aware that our state has a special mini tort law, which allows you to recoup up to $1,000 for vehicle damage. But unfortunately, the mini tort doesn't apply to a parked, unoccupied car.
If you're injured in a parking lot car accident and the other driver is present
If you're hurt in a crash in a parking lot and the other driver is present, its best exchange information with the other driver. As a personal injury lawyer, I can tell you that it's very common for minor, nagging or "sore" necks and backs to progressively worsen over time, so much so, that they may even eventually require surgery. So, get the other driver's information, and don't make the mistake of just assuming you will be better in a few days or a few weeks.
Also, police must be notified when a car accident results in personal injury or death and/or vehicle damage totaling $1,000 or more, according to MCL 257.622 of the Michigan Motor Vehicle Code. In these instances, it's important to file a police report so your crash is on record when it comes to recouping your vehicle damage costs, making No Fault insurance claim or filing a lawsuit for pain and suffering. Note that some police departments will not show up to private property accidents if there are no injuries.
From here, you can file a case for No Fault insurance benefits and a lawsuit for pain and suffering, as well as a mini tort claim if there is car damage.
Your No Fault insurance benefits are provided by your own No Fault auto insurance coverage, and include reimbursement of medical expenses for as long as your injury persists, attendant nursing care, replacement services (help around the house) and 85% of your lost wages if you cannot work due to your injuries.
If you file a lawsuit for pain and suffering, the other driver's insurance policy would compensate you for your injuries.
I'd also like to share an excellent article on parking lot accidents from Auto Insurance Center's Autumn Cafiero Giusti, "Perils of the Parking Lot: Why You're Still at Risk at Low Speed."
Ms. Giusti quotes Michigan Auto Law's Todd Berg as saying that contacting the police after a parking lot accident is "the best way to protect your rights" if there's been a bodily injury or property damage.