A deeper look into the factors behind the common question from car accident victims: "What's my case worth?"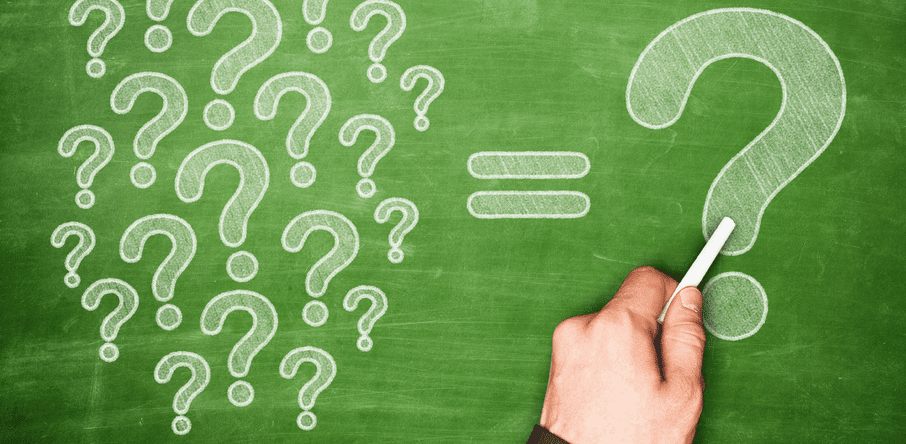 Yesterday, I posted a blog about a question that probably every personal injury lawyer gets at some point (and rightfully so!) from every client:
What's my case worth?
It goes to a theme of this auto law blog about the terrible communication most lawyers have with their clients. The potential value of a case should be part of an honest and ongoing discussion every lawyer has with his or her clients throughout the case.
There is however, one big exception: The question of what an injury case is worth cannot be asked too early.
I'm thankful to help so many people and I've changed a lot of lives in doing so. I've probably recovered more million-dollar settlements on behalf of my clients than any other lawyer in Michigan who focuses his practice on automobile accidents and trucking cases over the past 20 years. Some nice newspaper articles have been written about me and the other attorneys in this law firm in this regard.
But here's my crucial point: Almost none of these cases ever start out being worth a million dollars (or more). Most of these cases start out with someone who has just been rear-ended by a truck, for example, and the person is saying they hurt their head, neck and back. They cannot go back to work right away.
When someone fills out the "What's my case worth?" questionnaire on the Michigan Auto Law website just after days after a crash, or calls me on the phone and asks me for legal advice about the potential settlement value of their case one or two weeks later, I always respond by saying it's impossible at this way-too-early stage to know. You may have injuries that are shortly documented on objective tests like an MRI that may make your auto accident injury lawsuit worth many hundreds of thousands of dollars, or millions of dollars. Or you may – hopefully – make a terrific medical recovery from your injuries and be able to return to work in a few short weeks.
Not that it will stop other lawyers from giving you a settlement number.  The Internet is filled with nasty reviews of lawyers at some "mills" who purposely bait and switch people all the time. These lawyers tell clients their case is worth a very high settlement number early on so they can sign the case, and then these mills essentially ignore the client, don't return phone calls, and the client gets passed around from lawyer to paralegal to secretary to lawyer, and on again, until the case settles – for a much lower number than what they were told. No wonder these "churn and burn" settlement mills have such bad reviews online.
The importance of diagnostic testing in helping establish your case value
Again, when you first call an attorney early on after a motor vehicle accident it's usually going to be impossible for an experienced and well-qualified auto accident lawyer to tell you what your case is worth until you've already had the diagnostic testing that shows what injuries are causing your pain, and until after you've been referred to the proper medical specialists who can diagnose your injuries and, just as important, get you on the road to recovery. If a lawyer does give you some inflated number of what your case is worth and what he or she claims the settlement value will be, well, buyer beware.
You've just been warned.
Once you've had these diagnostic tests and after you've seen the proper specialists, only then can you have a discussion with your attorney as to the potential range of your settlement value.
You'll note I used the word "range" in the sentence above.  That's because there is no number. And to get your case in the higher end of that range, the most important thing is going to be who your attorney is who is representing you. The insurance industry itself has disclosed in the course of bad faith litigation that the settlement of an identical auto accident case can be up to four times higher depending on who the attorney is who represents you.  The insurance industry has computers and keeps track of which lawyers and law firms go to court and try cases, and which ones always settle short.  The insurance industry knows exactly which lawyers are recovering the top reported car accident and truck accident settlements and trial verdicts in Michigan and in other states every year, and they know which lawyers haven't tried a case in 15 years.
Who your lawyer is matters, folks. It's as simple as that. Here's a video that explains why:
Here are some other key factors that an attorney will need to know before giving you a number of what the settlement value will be of your auto accident case:
Liability: Is it clear or disputed? Almost all states apply the doctrine of comparative negligence to auto accident cases. Although for an unlucky few, the doctrine of pure contributory negligence still applies to bar any recovery. For most people, this means that if an injured party is more than 50% at fault for his or her own injuries (as determined by the "trier of fact," that party loses the right to collect pain and suffering compensation for his or her personal injuries. In many states, such as Michigan, you can still recover economic loss damages. So if a person turns left in front of an oncoming truck that has the right of way, while the driver may be terribly injured, he or she will likely not be able to sue or bring a lawsuit for those injuries because in turning left, that driver has the legal duty to wait until it's safe and clear to proceed before turning. The percentage of fault usually reduces the legal recovery by that same percentage of fault. Again, the states have many variations of how comparative negligence works, so if you have questions and want to know how the law works in your state, we're happy to give you the name of an excellent auto accident attorney to contact.
Once liability and negligence are assessed, a lawyer moves on to what damages are available: In most states, damages are synonymous with what your legal recovery or the settlement value of what your case is worth. These can be quickly summarized as the medical expenses (in non-No Fault insurance states), as long as they're causally related to the motor vehicle accident, future medical expenses. This normally occurs through a life-care plan (again, in non-No Fault insurance states) and pain and suffering compensation – which is just what it sounds like; the monetary settlement value of your personal injuries and your pain and suffering from the injuries sustained.
Wage loss or excess economic loss: In most states, the insurance company of the driver who causes a crash pays for all of this. In some states, like Michigan, an injured driver's own auto No Fault insurance company pays for the first three years up to a statutory maximum rate, and everything after the first three years or over the statutory maximum becomes a part of the wrongdoer tort lawsuit against the insurance company of the negligent driver. When I explain this to most people, their first reaction is that this isn't fair and the negligent driver and his or her insurance company should be responsible for all of the economic loss, as it works in pure tort states. But because of the next factor that lawyers use, having auto No Fault insurance usually works out much better for most people injured in car accidents. This is because the next factor is policy limits.
Insurance policy limits: The insurance coverage is the most important factor in determining what the settlement value of a case is worth.   This is also the hardest part of any lawyer's discussion about what a case is worth. There is, sadly and unfortunately, a big difference between what a case is worth as measured by the injuries, and what the recoverable insurance policy limits will be of a person who has essentially no personal assets. And while there are plenty of exceptions that an experienced auto injury attorney can look for (and plenty of wealthy people driving in woefully underinsured luxury cars), the reality is that in most cases, most people are not collectable and insurance will not fully compensate for the full extent of the losses and harms they've suffered.
What are some of the exceptions?
Asset checks: Our law firm represented the boys who were killed by a professional football player and lottery pick, who only had $100,000 in bodily injury insurance on his car. This is a good example of exhaustive asset checks that a lawyer can perform.
Trucking accident cases: A big subset of my own legal practice is helping other attorneys look for more insurance or additional defendants that can be added when a person is severely injured or killed in a truck accident. Often, there are entire layers of excess coverage that many personal injury lawyers who are not familiar with truck accident litigation can miss.
Uninsured (UM) and Underinsured Motorist (UIM) claims: For the differential between the tortfeasor's (person who caused the motor vehicle accident) insurance limits and the UM or UIM insurance policy limits of the person who was injured. Some states, such as Illinois, require mandatory underinsurance. Many other states, like Michigan, do not and treat this as contractual coverage that someone can choose to purchase (even when an insurance agent doesn't even tell them the coverage exists!).
I hope this helps give you a little bit deeper understanding of how personal injury lawyers and insurance companies evaluate auto accident injury cases. There are easily many more factors, and having an experienced attorney who knows all of them can help you to recover the fullest possible settlement to compensate you for your losses.