Sobering thoughts on how we can better protect motorcyclists from being hit by cars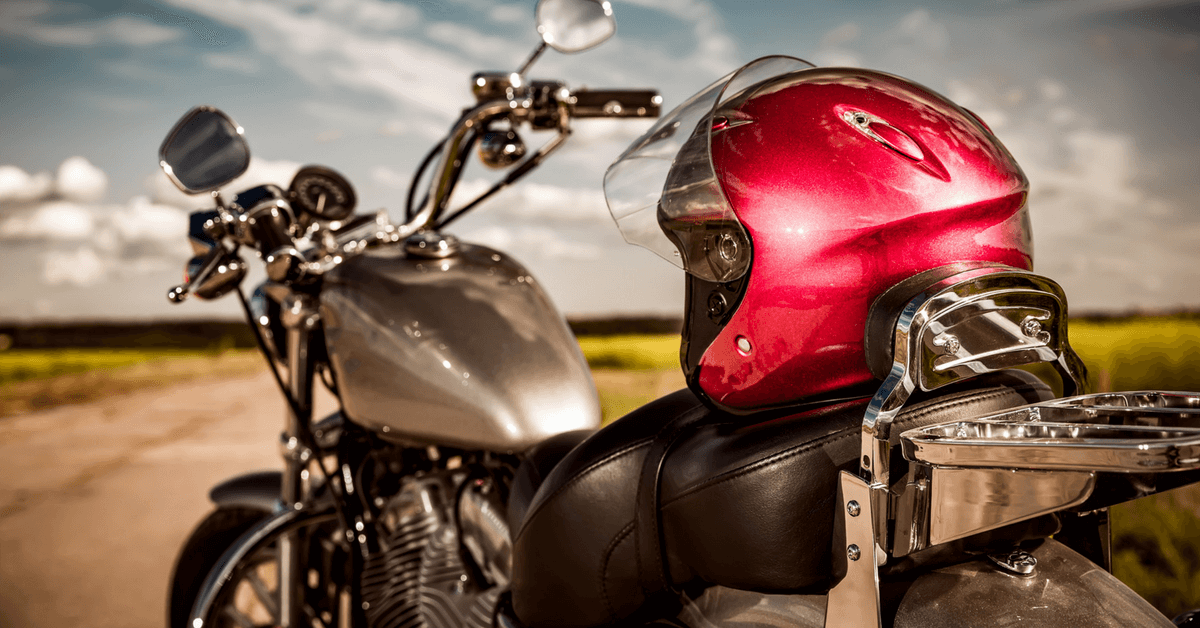 May is Motorcycle Safety Awareness Month. But designating something as an "awareness month" doesn't really do much good if the driving public doesn't truly get the message about how we can better protect the lives of Michigan motorcyclists.
I speak at a lot of legal seminars on motor vehicle accident litigation, including better understanding how motorcycle accidents happen and why they're so often hit by cars. Today I'd like to discuss a theme that attorneys who practice in this area understand, but that much of the public is unaware:
Are motorcycle accidents (involving a motorcycle and a motor vehicle) usually caused by the motorcyclists, or are they caused by passing motorists in passenger cars?
In my experience as an attorney litigating motorbike accident lawsuits for the past 20 years, I see the majority of these cases being caused by drivers who never see the motorbike operator – even when the motorcyclist is plainly there to be seen. Often people don't "process" the motorbike operator that's visible and in plain sight because the brain isn't expecting to see it. And so drivers hit the motorbike operator.
This isn't just my own experiences as a motorcycle accident attorney.  I also found some interesting statistics from the National Traffic Highway Safety Administration (NHTSA) that shed further light:
Research and state-level data has and continues to consistently identify motorists as being at-fault in over half of all multi-vehicle motorcycle-involved collisions.
This means that while motorcyclists must keep up their training, have insurance, and drive safely, it's up to drivers of cars and trucks to be cognizant of bikers and the rules of the road. In other words, we have to see what is there to be seen.
With that, here are some easy safety tips Michigan drivers can follow  to further prevent collisions with vulnerable motorcyclists:
Don't drive distracted:  NHTSA-funded research has shown that people behind the wheels of passenger vehicles are distracted more than 50% of the time. Put the cell phone down and avoid all distractions behind the wheel.
Check your mirrors: It may seem inconsequential, but the improper use of a vehicle's rear-view and side-view mirrors contributes to collisions, particularly with smaller vehicles like motorcycles. With roughly 40% of a vehicle's outer perimeter zones hidden by blind spots, improper adjustment or lack of use of one's side-view mirrors can have dire consequences for motorcyclists.
And check your blind spots: Size also counts against motorcycles when it comes to blind spots. Motorcyclists can be easily hidden in a vehicle's blind spot. Always look for motorcycles by checking your mirrors and blind spots before switching to another lane of traffic.
When turning, wait until obstructions clear: If you're turning at an intersection, and your view of oncoming traffic is partially obstructed, wait until you can see around the obstruction, sufficiently scan for all roadway users (pedestrians and motorcyclists included), and proceed with caution. Slow your decision-making process down at intersections.
Adjust your speed to go with traffic flow: One's reaction time and ability to assess and respond to a potential motorcycle accident, such as a lane change, is significantly hindered if there are large differences in speed among vehicles in traffic. When approaching a congested roadway, being diligent in modifying your speed to match that of the cars in traffic can be a lifesaver, particularly for motorcyclists.
Allow a motorcyclist a full lane width: Though it may seem as if there's enough room in a single lane for a motor vehicle and a motorcycle, looks can be deceiving. Share the road, but not the lane: a motorcyclist needs room to maneuver safely.
Look out for motorcycles: Because motorcycles are smaller than most vehicles, they can be difficult to see. Their size can also cause other drivers to misjudge their speed and distance.
Use your turn signal: Always signal your intentions before changing lanes or merging with traffic. This allows motorcyclists to anticipate your movement and find a safe lane position.
Wait for motorcyclist to act: Don't be fooled by a flashing turn signal on a motorcycle—it may not be self-canceling and the motorcyclist may have forgotten to turn it off. Wait to be sure the rider is going to turn before you proceed.
Allow more following distance: Three or four seconds – when following a motorcycle; this gives the motorcycle rider more time to maneuver or stop in an emergency. Motorcycle riders may suddenly need to change speed or adjust lane position to avoid hazards such as potholes, gravel, wet or slippery surfaces, pavement seams, railroad crossings and grooved pavement.
In 2014, 4,586 motorcyclists were killed in motorcycle accidents, a decrease of 2.3% from 2013 (4,692). Those deaths account for 14% of the total highway fatalities that year. This decrease in motorcycle fatalities continues to break a tragic trend over the last 17 years, which saw only one other decline in 2009. Injured motorcyclists also decreased from 93,000 in 2013 to 88,000 in 2014, according to the NHTSA.
Let's keep up this decline in motorcycle crashes by being safe on the roads and being extra careful for motorcyclists.
One last note. I can't finish this blog post without mentioning how vital it is for motorcyclists to wear their helmets. As I wrote in January of this year, three years after Michigan repealed our helmet law, motorcycle injuries and deaths have quadrupled in our state, according to a study in the American Journal of Surgery, "Biker Injuries and Deaths Soar After Michigan Repeals Helmet Law."
Our attorneys see the real-life harsh consequences of not wearing a helmet.  Many of the catastrophic attendant care cases we help accident victims with now involve motorcycle operators who were not wearing a helmet, who now have horrific traumatic brain injury or spinal cord injuries. The rewards of riding free with the wind in your hair are not worth the risk of a lifetime of disability, pain, and medical care.
Related info: