See what the research and science shows, and then decide: Drowsy drivers are nearly 5 times more likely to be involved a car accident, and they're involved in 21% of all fatal crashes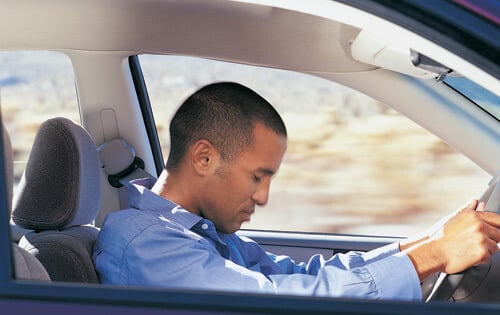 Does Michigan need a "drowsy driving" law that prohibits people from driving drowsy – and has legal consequences for those who are driving when they're too sleepy or fatigued to drive safely?
I've been litigating serious truck accident cases for many years, so I'm already familiar with the science that shows just how dangerous driving drowsy truly is. In many ways, driving sleep deprived has the same impairment level for drivers as driving intoxicated.
So my answer is yes, Michigan needs a drowsy driving law. Such a law that bans and punishes drowsy driving is something that will surely save lives and prevent car accidents.
A good comparison to understand drowsy driving is to look at what happened with texting while driving in Michigan. As the driving public and lawmakers became aware of the dangers of texting while driving, the Michigan Legislature put a law in place in 2010 that banned and punished texting while driving, MCL 257.602b. Enforcing this law is another thing, however, and I've written about how Michigan needs to do a better job keeping up with other states in stopping people from texting and driving on our roads.
The Legislature should do the same thing  for "drowsy driving."
The Science of Driving Drowsy
Here's what we know about the dangers of "drowsy driving":
A drowsy driver who has had less than five hours of sleep is nearly five times more likely to be involved in an auto accident. ("Why do people have drowsy driving crashes?," AAA Foundation for Traffic Safety, Page 50 (1999))
The impairment level of a driver who has gone for 17-19 hours without sleep is "equivalent or worse than" the impairment level for a driver with a B.A.C. of 0.05%. ("Moderate sleep deprivation produces impairments in cognitive and motor performance equivalent to legally prescribed levels of alcohol intoxication," Occupational & Environmental Medicine (2000)
A "drowsy driver" is involved in 21% of all fatal crashes, nationwide, every year. Additionally, "approximately 328,000 police-reported crashes each year," nationwide, "involve a drowsy driver." ("Prevalence of Motor Vehicle Crashes Involving Drowsy Drivers", United States, 2009-2013," AAA Foundation for Traffic Safety, Pages 1 and 7 (November 2014))
"Fatigue" as a condition of the driver involved in Michigan fatal and injury crashes increased approximately 6% between 2010 and 2014. (Michigan Traffic Crash Facts (MTCF), "Driver Condition")
What other U.S. states have drowsy driving laws?
According to the National Conference of State Legislatures' "Summaries of Current Drowsy Driving Laws," only two states have passed laws that specifically address "drowsy driving."
Arkansas amended its "Negligent Homicide" statute (Arkansas Code 5-10-105(a)(1)(D) and (c)(1) in April 2013 to provide:
"A person commits negligent homicide if he or she negligently causes the death of another person, not constituting murder or manslaughter, as a result of operating a vehicle … [w]hile fatigued …"
"'Fatigued' means: (A) Having been without sleep for a period of twenty-four (24) consecutive hours; or (B) Having been without sleep for a period of twenty-four (24) consecutive hours and in the state of being asleep …"
In New Jersey, the Legislature enacted 2C: 11-5(a) which provides that "[c]riminal homicide constitutes vehicular homicide when it is caused by driving a vehicle … recklessly" and that:
"Proof that the defendant fell asleep while driving or was driving after having been without sleep for a period in excess of 24 consecutive hours may give rise to an inference that the defendant was driving recklessly."
Given the known dangers of driving sleep deprived and drowsy, it's time that the Michigan Legislature wakes up and puts an end to "drowsy driving."
Related info:
Who's the most dangerous driver, texting, drunk, high or drowsy?