Michigan Lawyers Weekly's year-end list of the top trial verdicts and settlements in the state highlights two Michigan Auto Law cases from 2015
Michigan Lawyers Weekly publishes an annual list of the highest-reported trial verdicts and personal injury settlements in the state.
This is the 17th consecutive year our attorneys have had a verdict or settlement on the list. Seventeen straight years is a testament to our attorneys' commitment to getting our cherished clients the best possible settlement and trial results. These verdicts and settlements help secure futures and paths to healing long after they've been seriously injured, or after loved ones have been tragically lost. And while all of our attorneys are frequent speakers at national and local legal seminars on how to achieve the biggest automobile accident verdicts at trial and on how to increase pain and suffering settlements against the auto insurance companies, the reality is these are tactical discussions.
The real reasons why our attorneys have been able to achieve this streak has nothing to do with tactics. It stems from communication and caring.
Communication and caring is not strategic or tactical. It's just the right thing to do.
Any injury attorney can get lucky with a case, but to accomplish this for 17 straight years makes our law firm and our attorneys fundamentally different from almost all others. You simply can't be a "settlement mill" or a big advertiser with each attorney handling 300 injury cases and have consecutive results like this. It's a fundamental values realignment from how most personal injury lawyers practice today.
This year, Tom James and I, along with our co-counsel Tom Stroble, received the top reported car accident settlement on behalf of our client, the estate of a young man who was tragically killed in a motor vehicle crash. And two of our other trial attorneys received the highest-reported brain injury trial verdict on behalf of their client, stemming from a general negligence case involving improper stacking of store merchandise.
Below is more information about each of our cases.
Top car accident settlement for 2015: $7 million, Oakland County car accident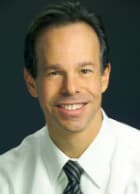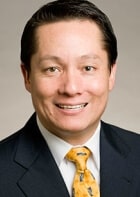 The case involved the wrongful death of an unmarried adult male with no dependents after a car accident in Oakland County. The case did not include any claim for economic loss. The $7 million settlement was based upon a consortium claim brought on behalf of the plaintiff's parents and for conscious pain and suffering of the decedent before he passed. The case evaluation award was $3.5 million, and the settlement is $3 million over the insurance policy limits of the defendant.
Top brain injury verdict for 2015 $4.6 million, Wayne County general personal injury
On Sept. 3, two Michigan Auto Law attorneys secured the $4.6 million jury verdict (plus impending trial sanctions) in Wayne County Circuit Court on behalf of a woman who was injured when a stack of chairs fell on her at a Livonia CVS. They were able to prove that the August 2012 incident could easily have been avoided if only CVS had followed its own safety procedures.
The attorneys told Michigan Lawyer Weekly their strategy was to focus on their client's credibility, three neurology experts' knowledge, and a CVS assistant manager's conflicting testimony, which amounted to "the defendant's lying and not accepting responsibility."

Related info:
Michigan Auto Law verdicts and settlements
4 trial tips that led to our $4.6 million jury verdict for a traumatic brain injury – in 25 minutes