A review of the scientific evidence involving risk of a motor vehicle accident and marijuana use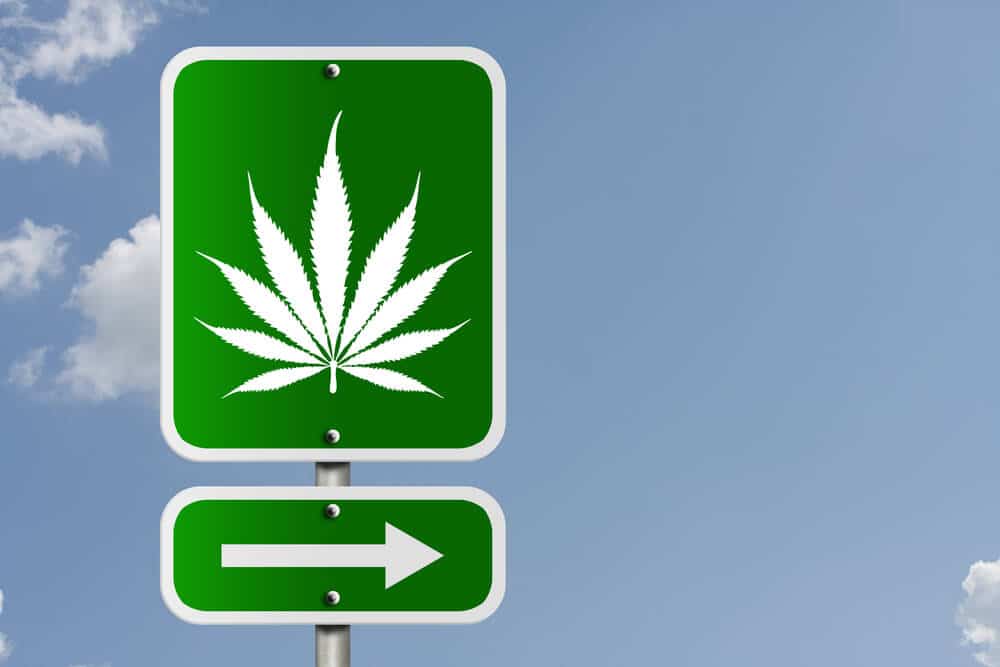 Last week, I answered the question: Can you drive after smoking pot in Michigan?
The answer is "No." Here's why: Generally speaking, it's illegal in Michigan for a person to drive if he or she is "under the influence" of marijuana and if he or she "has in his or her body any amount" of marijuana. A very limited exception to the latter of those prohibitions is if a person is a lawful user of medical marijuana.
But is it safe to drive?
Reviewing the studies available, it seems most medical and scientific researchers have concluded it is not safe to drive a car when using marijuana. Below, I'll share what I've come across in my own research and why it seems many experts are saying this.
To start, below are the results from studies that showing a specific risk of being involved in a motor vehicle accident for "high" drivers:
"[D]riving while cannabis-impaired approximately doubles car crash risk … [C]annabis users who drive while intoxicated approximately double their risk of a car crash. … [C]annabis users who drive while intoxicated increase their risk of motor vehicle crashes 2-3 times …" (Source: "What has research over the past two decades revealed about the adverse health effects of recreational cannabis use?," Wayne Hall, Addiction, Volume 110, Issue 1, pages 19–35, January 2015 issue (first published online October 7, 2014) (Quotes from Abstract and page 21)"
"Driving under the influence of cannabis was associated with a significantly increased risk of motor vehicle collisions compared with unimpaired driving." Specifically, a driver who is "high" on marijuana is more than twice as likely to cause a fatal crash and 1.75 times more likely to cause a non-fatal crash. (Source: "Acute cannabis consumption and motor vehicle collision risk: systematic review of observational studies and meta-analysis," BMJ ("British Medical Journal"), February 9, 2012, Mark Asbridge associate professor, Jill A Hayden assistant professor, Jennifer L Cartwright research coordinator; Department of Community Health and Epidemiology, Dalhousie University, Halifax, Nova Scotia, Canada.)
Driving high: 25% more likely to crash
Below are the results from another study that shows the percentage increase for being involved in a motor vehicle accident for marijuana use when driving a car:
"Marijuana users were about 25 percent more likely to be involved in a crash than drivers with no evidence of marijuana use." (Source: "FACT SHEET: NHTSA Drug and Alcohol Crash Risk Study" (See PDF) (NHTSA press release contains links to PDFs of the study and the fact sheet))
"[I]t appears that THC [which "is associated with the psychoactive effects of ingesting marijuana] is associated with a significantly elevated risk of crashing (by about 1.25 times or 25%)." (Source: NHTSA "Drug and Alcohol Crash Risk" Study, February 2015, page 4 ("Traffic Safety Facts – Research Note"). (See PDF) (NHTSA press release contains links to PDFs of the study and the fact sheet))
NORML: Crash risk for marijuana users
Here are some interesting statements from the marijuana-advocacy group NORML about the relationship between the risk of being involved in an automobile accident and a driver's marijuana usage:
"No Driving … The responsible cannabis consumer does not operate a motor vehicle or other dangerous machinery while impaired by cannabis …" (Source: NORML, "Principles of Responsible Cannabis Use")
"A limited number of more recent studies and reviews have postulated a positive association between presumed recent, dose-dependent cannabis exposure and a gradually increased risk of vehicle accident." (Source: NORML, "Cannabis and Driving: A Scientific and Rational Review," Paul Armentano, Deputy Director of NORML and the NORML Foundation, September 12, 2011)
"'[M]arijuana impairs driving behavior …'"; "'[T]he evidence suggests that marijuana presents a real, but secondary safety risk …'"; "'[M]arijuana, when taken alone, produces a moderate degree of driving impairment which is related to consumed THC dose …'"; "'In terms of road safety, it cannot be concluded that driving under the influence of cannabis is not a hazard …'" (Source: NORML, "Marijuana and Driving: A Review of Scientific Evidence" (quotes from research summaries and studies quoted in NORML's review)
THC levels and marijuana-impaired driving
Below are statements from NORML, the Marijuana Policy Project and a recent study about the relationship between THC levels in a driver's system and crash risk:
"'Drivers with THC in their blood had a significantly higher likelihood of being culpable than drug-free drivers. For drivers with blood THC concentrations of 5 ng/ml or higher the odds ratio was greater and more statistically significant'"; and, "'[S]erum concentrations of THC higher than 5 ng/mL are associated with an increased risk of accidents.'")(Source: Quotes originate in studies acknowledged by NORML in NORML's "Cannabis and Driving: A Scientific and Rational Review," Paul Armentano, Deputy Director of NORML and the NORML Foundation, September 12, 2011)
"The most meaningful recent study measuring driver 'culpability' (i.e., who is at fault) in 3,400 crashes over a 10-year period indicated that drivers with THC concentrations of less than five ng/mL in their blood have a crash risk no higher than that of drug-free users. The crash risk [for "drivers with THC concentrations"] begins to rise above the risk for sober drivers when a marijuana user's THC concentrations in whole blood reach five to 10 ng/mL." (Source: Marijuana Policy Project, "Driving Under the Influence Laws and Medical Marijuana Patients: Zero Room for 'Zero Tolerance'"; See also Marijuana Policy Project, "Marijuana and DUI Laws: How Can We Best Guard Against Impaired Driving?" (Include link to PDF))
"Drivers with only alcohol in their systems showed impairment in all three areas ["weaving within the lane, how often the car left the lane, and the speed of the weaving"] while those strictly under the influence of vaporized cannabis only demonstrated problems weaving within the lane. Drivers with blood concentrations of 13.1 ug/L THC, or delta-9-tetrahydrocannabinol, the active ingredient in marijuana, showed increased weaving that was similar to those with a .08 breath alcohol concentration, the legal limit in most states." (Source: "Cannabis effects on driving lateral control with and without alcohol," Drug and Alcohol Dependence, Volume 154, 1 September 2015, Pages 25–37, study conducted by researchers at the University of Iowa's National Advanced Driving Simulator; University of Iowa press release)
Here's another interesting study I found. Researchers from the University of Iowa's National Advanced Driving Simulator made the following observation about the increased incidence of marijuana-impaired driving since Colorado legalized medical marijuana:
"Since legalizing medical marijuana, Colorado has reported an increase in driving under the influence of cannabis cases and fatal motor vehicle crashes with cannabis-only positive drivers while states without legalized marijuana have experienced no significant change in cannabis-related crashes."
NHTSA's 1993 study on pot and driving
In its 1993 study, "Marijuana and Actual Driving Performance," the National Highway Traffic Safety Administration (NHTSA), stated the following about marijuana's effect on drivers' ability to drive safely:
"[T]his program of research has shown that marijuana, when taken alone, produces a moderate degree of driving impairment which is related to the consumed THC dose."

* * *

"The impairment manifests itself mainly in the ability to maintain a steady lateral position on the road, but its magnitude is not exceptional in comparison with changes produced by many medicinal drugs and alcohol. Drivers under the influence of marijuana retain insight in their performance and will compensate where they can, for example, by slowing down or increasing effort. As a consequence, THC's adverse effects on driving performance appear relatively small."

* * *

"Still we can easily imagine situations where the influence of marijuana smoking might have an exceedingly dangerous effect; i.e., emergency situations which put high demands on the driver's information processing capacity, prolonged monotonous driving, and after THC has been taken with other drugs, especially alcohol. We therefore agree with [the] conclusion that 'any situation in which safety both for self and others depends upon alertness and capability of control of man-machine interaction precludes the use of marihuana'. … Campaigns to discourage the use of marijuana by drivers are certainly warranted." (NHTSA, "Marijuana and Actual Driving Performance," November 1993 (abstract and page 107))
Related info: