Here are my three 'reform' suggestions for what lawmakers can do to generate savings for insurance consumers and  protect auto accident victims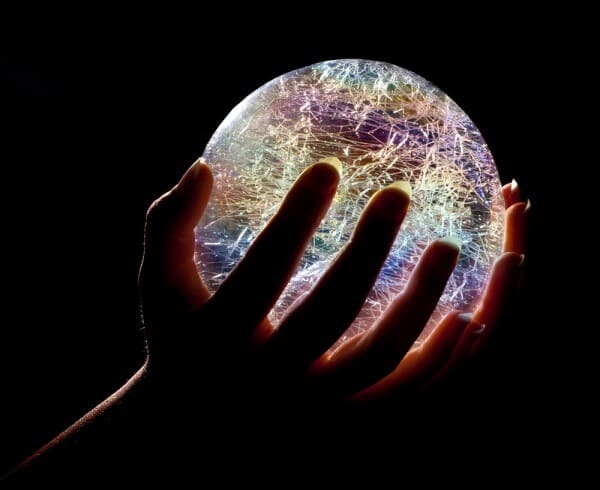 Now that we're settling into the New Year, what will happen to efforts to change, modify or dismantle (depending on your point of view), Michigan's auto No Fault auto insurance system in 2016?
That's the topic of a Negligence Section seminar my law partner Bobby Raitt is moderating, and it's a question on the minds of injured automobile accident victims and attorneys, the insurance industry, medical providers, doctors and hospitals, attendant care and rehabilitation providers, and for the thousands of people who in one way or another are affected by Michigan's unique No Fault law.
We are all trying to predict what if, anything, lawmakers will do in 2016 to "reform/dismantle" No Fault and the legal protections and medical care that the No Fault system guarantees to accident victims.
I regularly write and speak on this area of law, so here are my own thoughts on the future, as well as my suggestions for what Michigan lawmakers should focus on if their true goals are really "reform" – and not just a cynical push by the insurance industry to carve out even higher profits in this state on auto No Fault insurance.
We will see more scrutiny into auto No Fault insurance fraud this year. This is the open secret that not many injury attorneys want to talk about. But PIP fraud and the small but growing number of personal injury law firms that are exploiting No Fault is a big problem. People get hurt in automobile accidents, and then get phone calls and are aggressively solicited. These accident victims are then referred to a lawyer who is part of the network and then to a bunch of chiropractors, transportation companies, therapy offices, etc. and it's off to the races we go. I find the entire practice disgusting and have used this legal blog to speak out against this. I note that lawyers tend to gossip just like everybody else, and there is so much talk now about which law firms are using runners and cappers, which law firms have equity stakes or even ownership of MRI facilities or PT facilities or long-term care and brain rehab facilities. Rumors of RICO indictments and insurance company fraud units and special law firms from Chicago that are investigating a few of the more well-known culprits swirl around, but the years pass and nothing seems to happen. Except that more lawyers are tempted to do this. The Attorney Grievance Committee has not acted, nor has the Attorney General of this state. As I've written before, it is the insurance industry itself that helped in large measure to create this, but my first prediction for 2016 is that we start to see more scrutiny and more newspaper headlines on the issue of insurance PIP fraud. Maybe a few heads will finally roll in 2016. These lawyers give the entire legal profession a black eye, and it's worth reminding people that they're breaking the law and making our auto No Fault insurance system more expensive. These lawyers and law firms are jeopardizing the long-term viability of auto No Fault insurance in Michigan so they can make more money at the expense of the catastrophically injured and the people who depend on No Fault.
My wish for 2016 is that the Legislature gets to work on enacting a truly fair No Fault medical provider fee schedule. It's coming, whether we like it or not, so we may as well get ahead of this and try to work with the proponents of No Fault reform to enact a truly fair system. The eventual cost of just blindly fighting this and not being a part of the negotiations to an eventual solution is to see something enacted that will be far more harsh and draconian than it need be. As I noted in my May 19, 2015, blog post, "Would a compromise with truly fair medical fee schedules be the solution to preserving Michigan's No Fault system?," a truly fair No Fault medical-provider fee-schedule would accomplish the following important goals:

Lower auto insurance prices;
Preserve and protect the No Fault PIP benefits that auto accident victims desperately need;
Remove a lot of the ugliness and PIP fraud that we all see from a small but growing number of lawyers and law firms;
Streamline billing for medical providers, doctors and hospitals; facilitate prompt payment and eliminate the need for costly litigation and even costlier delays on payment; and
Eliminate most of the lawyer provider lawsuit industry entirely, as doctors and medical providers would be paid reasonable charges promptly.

Engage with Sen. Marty Knollenberg and some of the more moderate Republican voices on ways of controlling costs. Knollenberg may not be popular with some of the CPAN folks, but he proposes to control No Fault medical costs by limiting what hospitals and doctors can charge for treating Michigan auto accident victims to what they are "customarily reimbursed" or "paid" for the same services when they're providing to non-auto-accident victims. To learn more, please check out my blog post, "BREAKING NEWS: Senate Republicans streamline No Fault strategy with new proposed law." I don't see Senate Bill 313 being viable, but it's a good starting point for productive negotiations.
Seriously consider Rep. Brian Banks (D-Detroit)'s alternative "D-Insurance" plan. In House Bills 5134 and 5135, Rep. Banks proposes to reduce the price of auto No Fault insurance and basic PLPD for Detroit consumers while simultaneously preserving all of the No Fault system's existing PIP benefits and legal protections. Rep. Banks plans to accomplish this goal through a system of price controls for Detroit hospitals, tax credits for participating auto insurance companies and the creation of a "Michigan Automobile Insurance Fraud Authority" that will target No Fault fraud committed by auto insurance companies as well as No Fault fraud committed by fraud "rings." Please watch Michigan Auto Law's blog for a blog post about HB 5134 and 5135, which we will be publishing next week. Give Rep. Banks a hand.  It is about time that we started talking about the bad faith litigation tactics that many of the largest insurers in this state regularly engage in and some balance to discussions on rampant fraud to include not just the lawyers and medical networks, but the auto insurance industry claims handling practices as well. We should have a task force on No Fault fraud that focuses on both.
Meanwhile, what else is coming in 2016?
In a December 28, 2015, "CPAN Update – Looking toward 2016" e-mail, the Coalition Protecting Auto No-Fault (CPAN) reported:
"While the Governor has not listed auto no-fault reform as a top tier priority going into the new year,  it certainly remains so for both the Senate Majority Leader and the Speaker. Last week in the MIRS REPORT, Senate Majority Leader Arlan Meekhof did state his commitment to getting something done on auto no fault. This commitment is also shared by Speaker Cotter. And while the votes are not there for the current version of SB 248, there is growing interest in seeking balanced and fair improvements to the system. The scope of a reform package is still not clear depending how comprehensive it becomes to address the myriad of issues challenging the system and how to get the necessary votes to pass this legislation. … D-Insurance (SB 288) remains without much support thanks to the House and Senate Democratic Caucus and the Detroit Caucus strongly opposing, but is certainly in the mix."
These were the two big No Fault "reform" proposals of 2015, and both have been extensively discussed and analyzed on this insurance and auto law blog here and here.
As a quick refresher, Senate Bill 248 was introduced in March, 2015 and quickly was passed in the Michigan Senate in April. SB 248 stalled once it reached the House, where no action has been taken since.
The other big development is Senate Bill 288, which is effectively Detroit Mayor Mike Duggan's "D-Insurance Plan," a so-called low-cost auto insurance proposal that I have called a complete disaster for Detroiters. This plan does not fix the problem, but will still devastate auto accident victims in Detroit. SB 288 was introduced in June as a substitute to the original bill. No action has been taken by the full Senate or the Michigan House of Representatives.
As we all prepare to say goodbye to 2015 and embrace our resolutions for the New Year, let's hope that Michigan lawmakers' resolve to truly help consumers and auto accident victims in 2016. Let's also hope that Republican lawmakers' focus is on meaningful "reforms" such as those I've suggested above … and not on an ugly and cynical auto insurance industry boondoggle like SB 248.
As to Virgil Smith (D-Detroit), he is so out of touch on this issue that I've given up on him.  He is a lost cause. We will undoubtedly see him working as a lobbyist for the insurance industry when he is eventually forced to leave office.