Jordan, a trial and litigation attorney, receives a special legal award for notable truck accident trial experience and his pro-bono advocacy on behalf of impoverished youth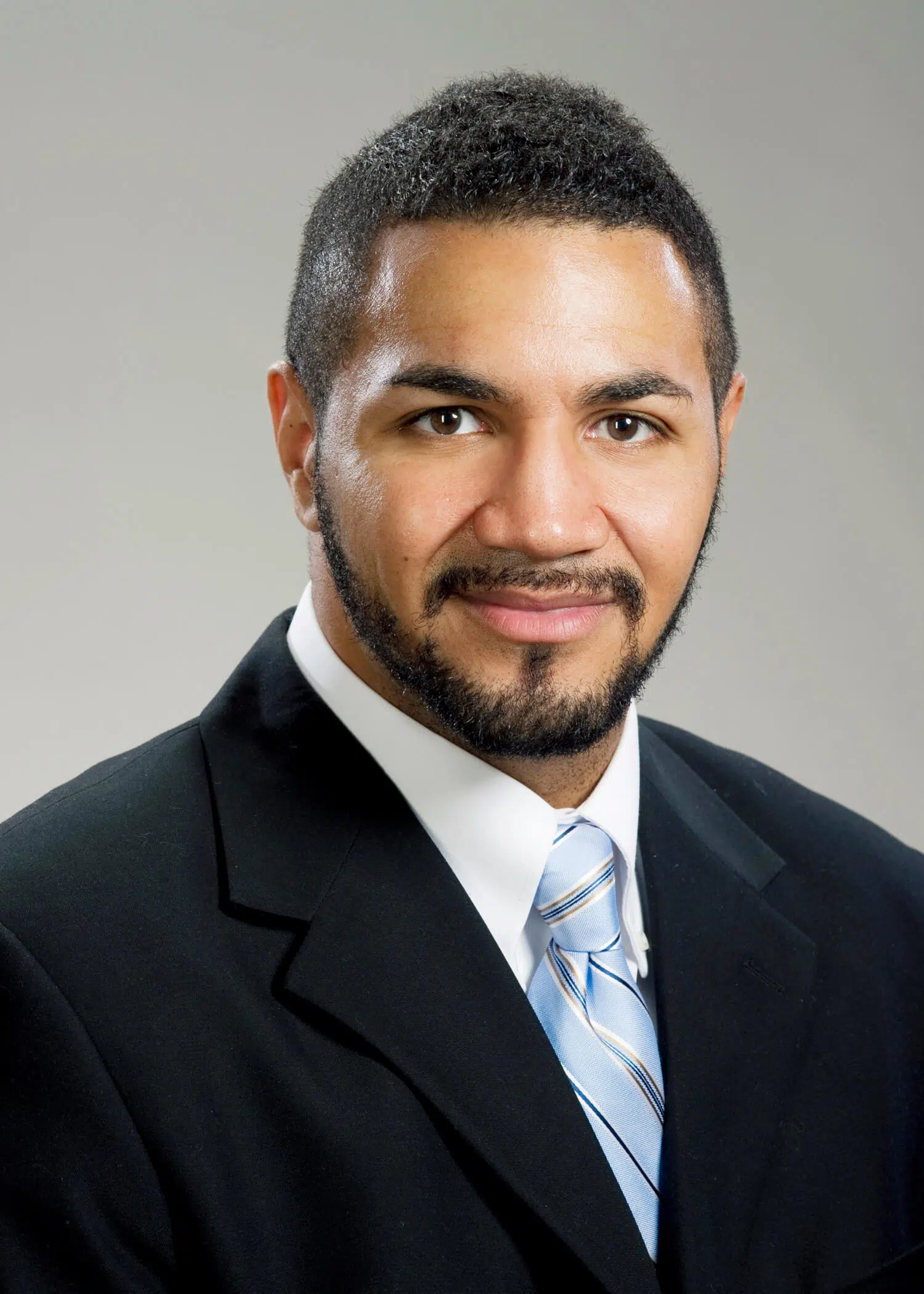 We're proud to announce that attorney Jordan Jones has been recognized by Michigan Lawyers Weekly as a 2015 "Up & Coming Lawyer." This legal award is for Michigan attorneys who "have spent less than a decade in practice and display the ambition, drive, determination and accomplishments that makes them worthy of the title," according to the state's largest legal newspaper.
I clearly agree.
Here's what one client, Elizabeth Lyons, of Oxford, recently said about Jordan:
"I searched for "the best law firm in Michigan" and Michigan Auto Law was the first result. Upon further research, I knew this was the place to go. I liked all of the reviews from other clients, the resources on people who worked there and all of the information they provided on the law. I was t-boned by an uninsured driver and it totaled my dream car and broke my wrist. It was very scary. I wanted it to be resolved quickly and efficiently. Because Michigan Auto Law only handles these cases, I felt like I went to the right place. My lawyer Jordan really provided a lot of information about what to do and what the lawsuit process is like. He has a warm demeanor and spent all of the time I needed with me. I didn't feel like I was a file. Jordan got me a settlement for pain and suffering that I was happy with. He also guided me through my insurance obligations and vice versa. I can't imagine going through this process without Jordan."
The Up & Coming Lawyers Class of 2015 was recognized at a Dec. 17 luncheon at the Detroit Marriott Troy. They are profiled in a special section distributed at the event and in the Dec. 21 issue of Michigan Lawyers Weekly:
Jordan started off as a law clerk while still studying at Wayne State University Law School, and he's hit the ground faster than perhaps any personal injury attorney in Michigan. He's getting results, such as by working on two record-breaking truck accident lawsuits, and by speaking at legal seminars to other attorneys on proving injury and impairment.
Last year, Jordan assisted Steven Gursten with the highest truck accident settlement in the U.S. (and in all of Michigan history) according to VerdictSearch. This was a confidential $34 million settlement for a truck accident out of Ohio.
Jordan was also a part of the trial team, along with Steve Gursten and Tom James, that earned the top-reported truck accident verdict in Michigan in 2012 (according to published reports from Michigan Lawyers Weekly). In Shekoski v. Allied Excavation, a Macomb County jury awarded a $2.55 million verdict to the surviving family of an elderly man who was hit and killed by a commercial truck while riding his bicycle in Shelby Township. In that case, the insurance company had only offered $250,000, contending an 83-year-old man's life wasn't worth any more.
The jury disagreed.
Jordan was invaluable in Shekoski, and helped on many of the determinative evidentiary issues at trial and motions both before and during the trial.
Finally, just months later, Jordan assisted Steven Gursten and trial attorney Tom James in a very serious car accident trial in Clinton County, Michigan, Lockwood v. Julia Golding. Jordan was instrumental in debunking the sudden emergency defense, a key issue in the case.
The team secured a $500,000 jury verdict, which the insurance company and defense lawyer said "couldn't be done" in "conservative Clinton County."
Jordan is also developing a national truck accident practice as a trial attorney and Executive Director of the Truck Accident Attorneys Roundtable, a national truck injury and accident law firm led by Steven Gursten that litigates catastrophic truck accidents around the country.
Jordan believes the only way to make dangerous truck and bus companies more safe is to hold them accountable for every safety protocol and rule they've violated. And the only way to do that is through extensive legal discovery and analysis in litigation, something most lawyers who handle commercial transportation injury cases do not do because of the work and time involved.
And Jordan is already making a name for himself on the seminar and speaking circuit as well. In April, he will be presenting at the New Jersey Trial Lawyers Association national conference (one of the largest in the U.S.) and discussing how to prove serious impairment in trial, which is a legal threshold that lawyers in both Michigan and New Jersey must prove in automobile accident litigation cases.
In addition to his speaking engagements, Jordan is extremely active in the legal community. He's a member of the Michigan Association for Justice and the American Association for Justice (AAJ). He's also a member of the AAJ Trucking Litigation Group and Minority Caucus, as well as the Washtenaw County Bar Association.
Jordan has a warm, compassionate demeanor.  He's fantastic with clients, because he genuinely cares and it shows. Jordan also prides himself on providing excellent communication. His highest priority is making sure his clients are completely satisfied, and that they receive the best possible results.
This caring about people also shows in his prior legal experience. Prior to joining Michigan Auto Law, Jordan worked for the Free Legal Aid Clinic, Inc., in Detroit, and also served on its Board of Directors.
Jordan graduated from Wayne State University Law School in Detroit, where he earned Cum Laude honors. Jordan also received many other honors and scholarships while in law school, including the Merit Scholarship, the Bronze Key for Academic Achievement, the Lewis Rockwell Endowed Scholarship, the Raymond Kress Scholarship, and more.
Aside from his thriving practice as a litigation and accident attorney, Jordan also makes time to mentor and encourage minorities and impoverished youth. His message is that they too can have a career as an attorney despite difficult circumstances – as he's living proof.
Jordan is a first generation college student of Black Canadian and Maltese descent. He grew up in Ontario, Canada. He says he decided to pursue a law degree because he wanted to be able to truly help people. For Jordan, this is no cliché. It stemmed from growing up in a neighborhood of immigrants, who weren't aware of their legal rights or where to turn when legal trouble arose.
Last year, as part of the American Association for Justice's Minority Caucus Annual Service Project, Jordan spoke to students in Baltimore about the important issue of diversity in the law. His panel went to the Baltimore City Community College to speak to a group of students aged 15-17 considering college and careers in law. Jordan aims to continue showing young adults that they have enormous potential to succeed, and they can do something beyond what they see growing up.
When Jordan isn't not helping people, he's probably pounding a heavy bag somewhere. He's also an accomplished amateur boxer.